Denver-based Abend Gallery is organizing group art show titled On the Periphery. The exhibition will feature works by three artists: Benjamin Björklund, Lindsey Kustusch, and Felicia Forte. All three artists are coming from different backgrounds. Together, the works by these artists demonstrate significant differences in style and technique, and once place next to each other they reflect an array of evidently diverse individual approaches. While observing the artworks, a viewer gets an insight into different environments each artist is surrounded with, including objects, animals and people that form a part of their everyday life. Even though the work of these creators is shown jointly, a specific approach to each is necessary in order to understand their individual messages completely.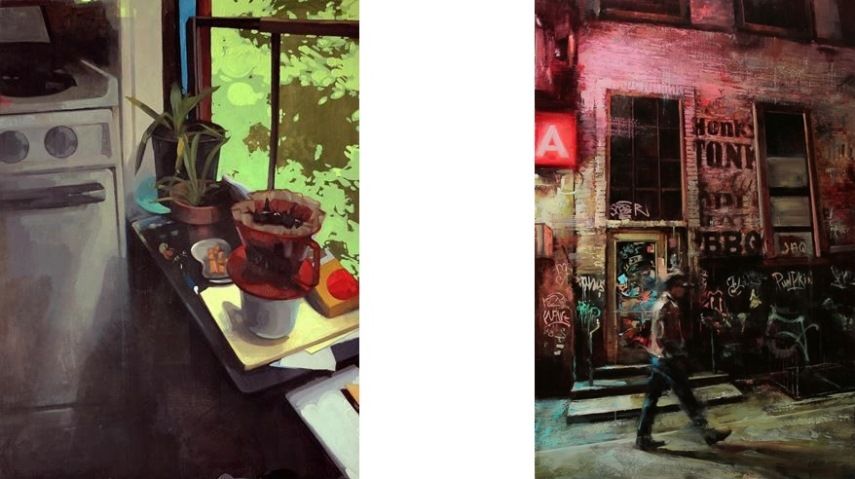 The Art of Benjamin Björklund and Lindsay Kustusch
Living and working in Uppsala, Sweden, Benjamin Björklund creates paintings usually featuring people and/or animals, represented deeply and psychologically. The artist uses different techniques in order to highlight psychological and emotional parts of his subjects' personalities. Björklund often renders his subjects by hiding their faces or by blurring them. Only the most important elements of the subject-matter are highlighted by perfect use of light and color through which the artist manages to create highly emotive portraits. This Björklund's style can be identified in his paintings Tiny Spark and Medelhavet III – perfect samples of his painting. Finally, a viewer is infused with a deep sense of connectivity he/she feels while observing Björklund's works.
Lindsey Kustusch creates an archive of her architectural surroundings. Her paintings are like pieces of photo-realism – highly realistic paintings that open the doors to viewers to delve into many details of each of Kustusch's paintings. The majority of her paintings depict individual places with focus on architecture in cities of Bay Area (San Francisco, Oakland, etc). Kustusch was born in Chicago, but lives and creates in San Francisco since 2002, since her studies at the Academy of Art University.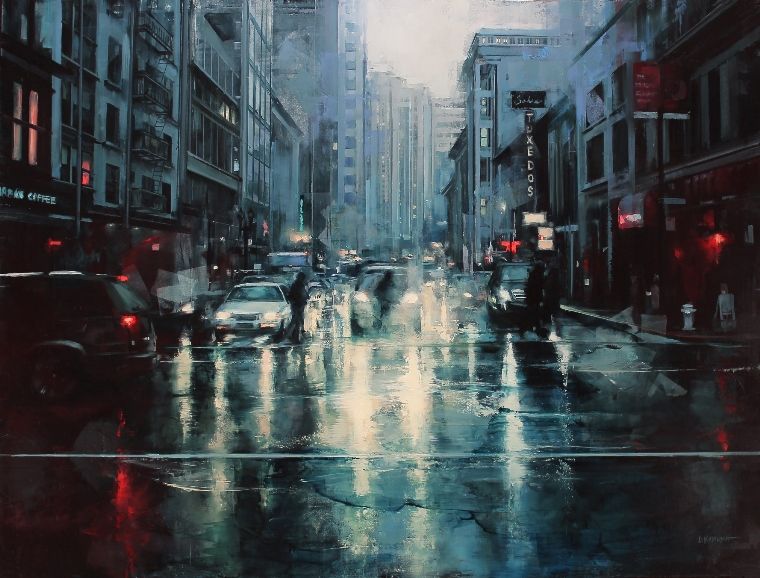 The Art of Felicia Forte
Based in Detroit, Felica Forte creates passionate and powerful paintings that often represent an autobiographical insight into artist's own life. What superficially appears as ordinary, Forte perfectly transcends into amazing depiction of human face or objects. The artist doesn't focus on one single subject-matter; she is inspired by the world she lives in. Forte paints objects, places, and people exposing her own world to viewers. Put and viewed together, these paintings present a whole narrative of the artist's everyday life. The artist uses vivid colors, making her compositions powerful, passionate and sensible.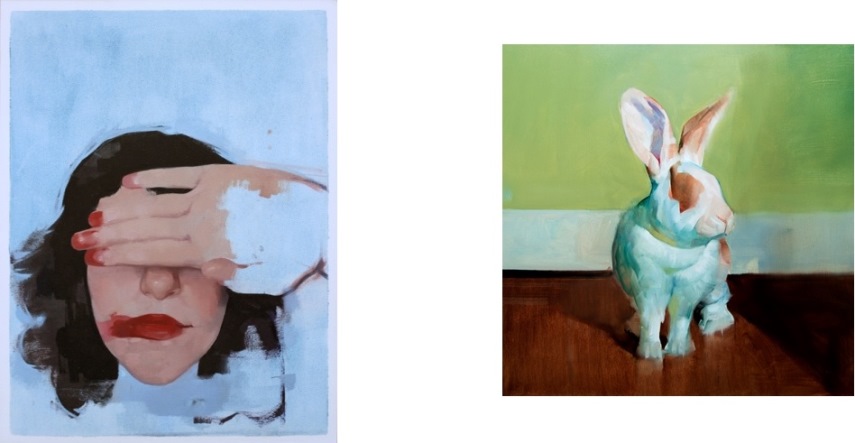 Group Art Show at Abend Gallery in Denver
What is the most interesting about three artists who will be exhibiting at the group art show On the Periphery is the passion and emotion present in both artists' practice and in their artworks. The artists' individual reflections on their lives and surroundings make this show artistically rich. The exhibition featuring works by Benjamin Björklund, Lindsey Kustusch, and Felicia Forte will be on view from September 2 until October 1, 2016 at Abend Gallery in Denver. The opening reception is scheduled for Friday, September 2, 6-9 pm.
Featured Image: Benjamin Bjorklund - Bath Salt Apartment,detail, 50x50cm, 19.7x19.7in, oil on wood. All Images courtesy of Abend Gallery.