With an overwhelming flood of images and an endless amount of things to do, see and consume in our global cities, it seems there is simply too much to take in. One cannot help but wonder: how does contemporary society sift through all these physical and emotional stimuli? Is it even possible to filter through this abundance? In a society that is constantly looking for more, we often find ourselves thinking, how much is too much? Addressing the urgency in these questions, A Plus A Gallery will present an immersive journey to discover the substance of our sensory archives. Titled How Much Is Too Much?, the exhibition will serve as an environment of critical reflection for both artists and viewers alike.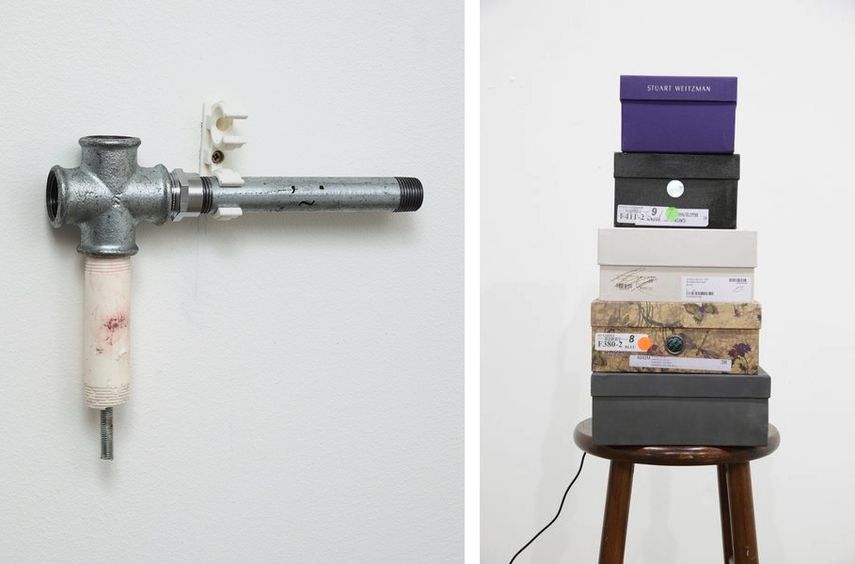 Sorting Through the Abundance and Excess
As stated in the press text written by Nora Kovacs, the contemporary society is a society of excess. When confronted with this excess of content, one's instinctive reaction would be to somehow organize and compartmentalize it. Sorting out our thoughts and experiences can serve as an effective coping mechanism to deal with topics we are not ready to address, but at the same time, it can also function as a form of denial or stigmatization. In this continuous attempt to accumulate and consume later, we often tend to forget the things we have put away in the first place. In the end, certain experiences, interactions, thoughts and objects eventually end up discarded. But, in what way does this process affect our psyche, perception and overall society?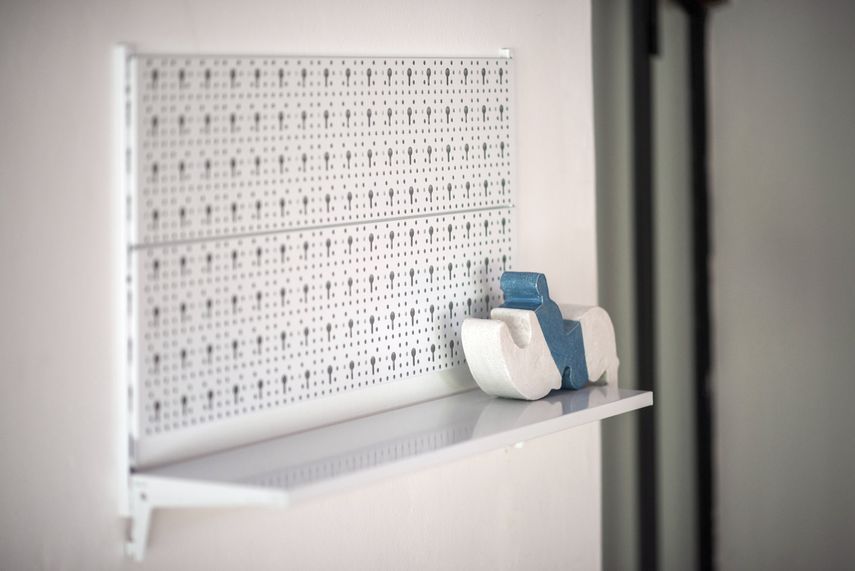 Contents That We Seal Away
Curated by 21 international students from The School for Curatorial Studies Venice, the show takes this overwhelming excess of contemporary society as its starting point. It will bring together works by artists Amelia Crouch, Oliver Czarnetta, Sam Ekwurtzel, Daniel Faust, Benjamin Hirte, Paloma Muñoz & Walter Martin, RohwaJeong, Giles Round, Vanessa Safavi and Aki Sasamoto, all of whose practices explore the many methods and consequences of how we deal with the abundance around us. The show will present a wide range of new and existing works to shed light on the contents of what we have sealed away - from Round's playful pieces that reference the sensory overload of popular culture and Hirte's minimal reflection on the organization of our behavior by commercial branding, to Safavi's subdued explorations of interiority and unique compartmentalized displays of the rest of the artists.
Curated Exhibition at A Plus A Gallery
Following A Plus A Gallery's long history of collective curatorial projects, this latest exhibition will pause and reflect upon the impact of our habits of compartmentalization. The exhibition How Much is Too Much? will be on view at A plus A Gallery in Venice from September 28th, 2017, until January 31st, 2018. The opening reception will be held on Thursday, September 28th at 6 p.m.
Featured image: Oliver Czarnetta - 5 Quasiportraits, 2005. Courtesy of the artist; Benjamin Hirte - Vector Marlboro theme, 2016. Courtesy of Christian Andersen Gallery; Sam Ekwurtzel - 15 x 1L smart water, 2016. Courtesy of the artist; Giles Round - ...I can't tell you again!!! , 2015. Courtesy of the artist. All images courtesy of A Plus A Gallery.