In the last days of December, three talented painters will meet in the heart of Chelsey district for the exhibition titled The Odyssey Within, embarking on the artistic journey to discover the depths of human emotions and experiences. The title and the theme are well chosen, considering that we're approaching the end of the year and entering that time when inclinations towards introspection are at their peak. The exhibition is hosted by Agora Gallery and it will present the works by three international talents: Alfonso Rocchi, Gordana Tomic, and Paola Rinaldi. These artists are united in their love for painting and they explore the possibilities of the medium in three unique styles that range from abstraction to figuration.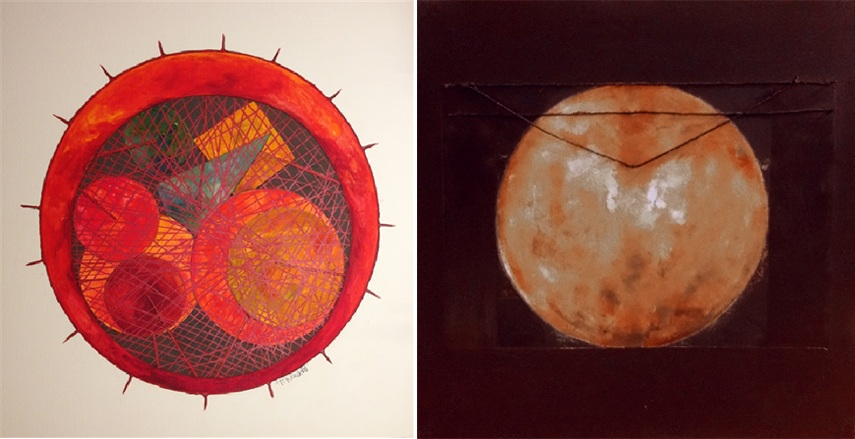 Three Unique Painting Styles
Italian artist Alfonso Rocchi aims to capture the ideals of female beauty and question the idealization of femininity through history. Inspired by the Old Masters and High Renaissance, his style is reminiscent of the past and at the same time engaged in the dialogue with contemporaneity. Rocchi employs traditional painting techniques to create his subtle, multilayered compositions and he is the only artist in this group whose work is explicitly figurative. Another Italian artist who will present her works in The Odyssey Within is Paola Rinaldi. Paola Rinaldi is also interested in the questions of femininity and she tends to explore the variety of their cultural and emotional aspects. Color selection and textures play an important role in her work, as she tries to add new meanings to the traditional objects and forms achieving a specific quality she likes to call "Informale". The third artist is Belgrade-based Gordana Tomic whose work is rooted in abstraction and expressionism. Gordana creates dynamic, energetic and powerful compositions, the visual representations of complex sentiments and emotional states. It is her belief that the beauty of life transcends the boundaries of reality and physical space and in her paintings this idea comes to life in a vigorous manner.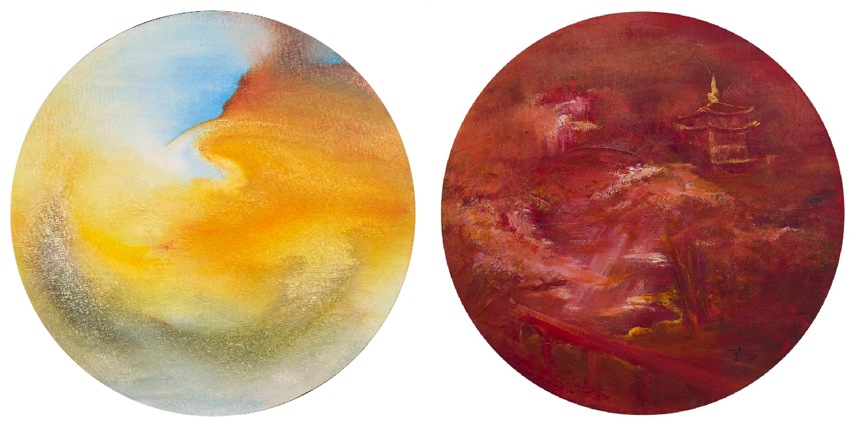 The Odyssey Within - Painting the Emotional Voyage
Although there are great variations in the style of these three creatives, they are brought together by painting as their preferred medium and their emphasis on the subjects and forms that encapsulate the never-ending journey of introspection and self-realization. From Rocchi's gorgeous, realistic works to pure and vivid forms of Gordana Tomic and paintings by Paola Rinaldi that bring together abstraction and figuration in a unique fashion, these artists are taking us on an inner Odyssey to discover the meanings behind different human experiences. Nature, emotions, beauty of life, the human psyche - all these phenomena converge in the series of magnificent paintings presented in The Odyssey Within.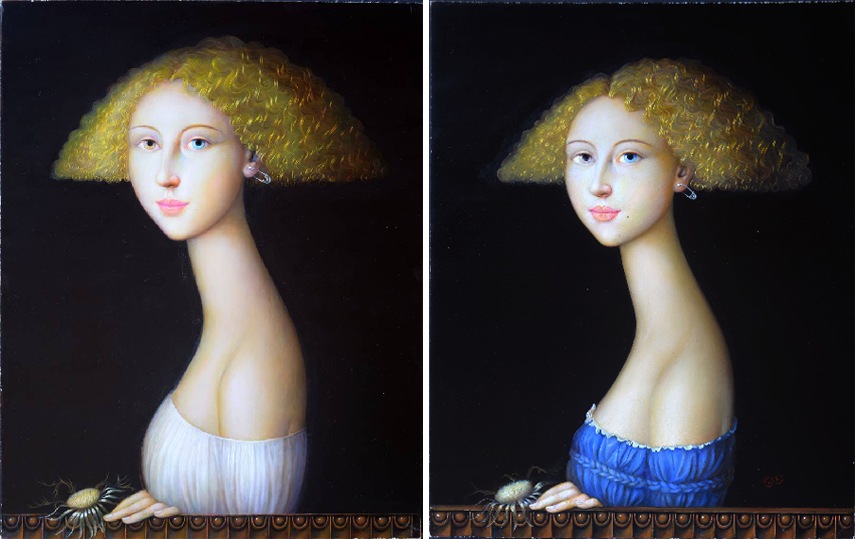 Group Exhibition at Agora Gallery
The group show The Odyssey Within will be on view from December 29th, 2015 through January 14th, 2016 at Agora Gallery in New York, coinciding with another exciting exhibition titled Emerging Visions. The opening reception for both exhibitions will be held on January 7th, 2016 from 6 pm to 8 pm.
Featured images: Alfonso Rocchi, 67AB, detail; Gordana Tomic, MU - All Becomes One, detail. All images courtesy of Agora Gallery