Lapiz, Papel o Tijera is a clever play with words that refers to the name of a popular game - Rock, Paper, Scissors (Piedra, Papel o Tijera in Spanish). Lapiz, which here replaces the word rock, means pencil, and it suggests the character of this exhibition. Art gallery and print shop, Plastic Murs, will present a selection of artworks by 30 artists who clearly have no problem with expressing their ideas through simple, traditional mediums. Competing with the digital media and advanced technology that intervenes in art today may sound challenging, but it could also be a refreshing experience to take a break from the saturated world of new media.
Surprisingly Amusing Collection
However, this set of artworks lacks more than what can be called a contact with new technologies. It also lacks color, diversity of technique, choice of medium. So what does it offer, then? Probably more than you can imagine. It is quite amazing what talented people can do with only a pencil and a piece of paper in their hands. Pencil drawings may not have the capacity to turn the viewers into active participants, but they have the power to arrest your attention and start playing with your mind in no time.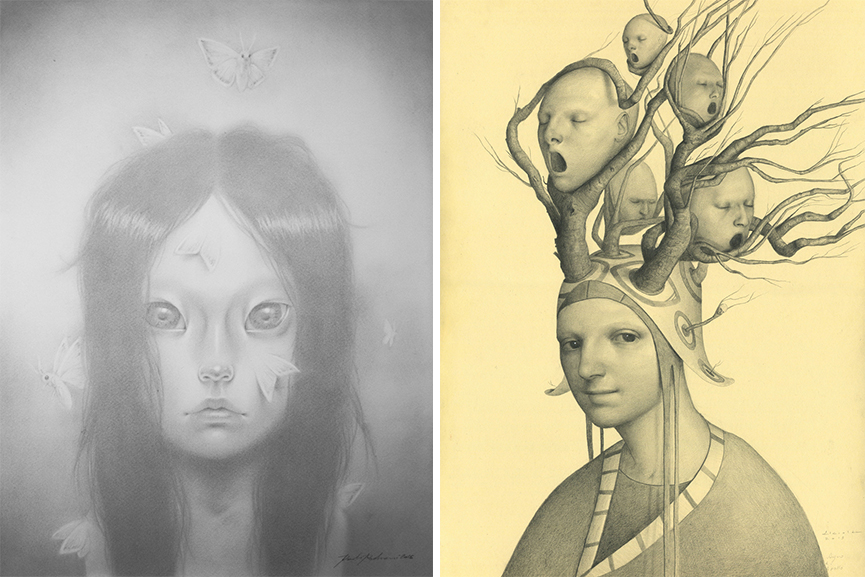 Pencil Drawing - Not to Be Confused with Sketching
What do we know about pencil drawing, anyway? It sounds like a rhetorical question, but when you start thinking about it, there are some things that don't come to mind at first. Pencil drawing comes in handy when you want to make a quick sketch, or when you make studies for your artworks. But how many people today actually allow for pencil drawings to be the final outcome of their work? These artists certainly do, and they clearly have something to say so it doesn't really matter which medium they use. Moreover, any other medium would probably do harm to their original ideas and turn out to be an unnecessary distraction.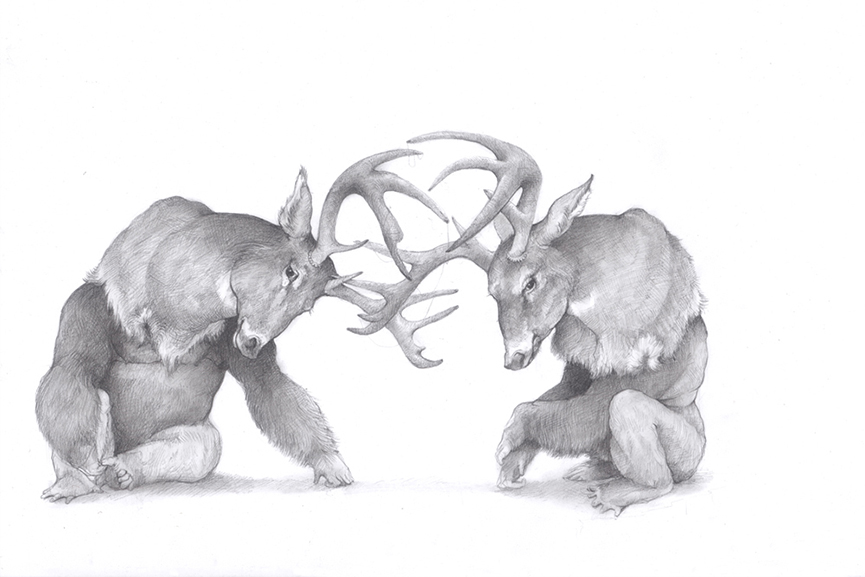 Lapiz, Papel o Tijera in Valencia
One of the best things about traditional art techniques is that they act like catalyzers, and break complex ideas down into simple content. This way, the individual qualities are demonstrated in a very explicit, raw way. From afar, these drawings could look like an assemblage of stains, but up close there is not a single doubt that these works were made by 30 very different individuals. These creatives touch upon almost every subject you can think of: illustration, nature, classic portraits, surreal creatures and narratives, architecture, croquis, hyper real imagery, weird animal hybrids. A very comprehensive and inclusive range of topics is constrained by a parameter that succeeds to unify and to discern at the same time. But that is simply the dual nature of plain things – and they never cease to amaze us all.
Enjoy these works in person at Plastic Murs in Valencia, from January 29th through February 19th 2016.
Featured images: Volkano - The Dead Bird Ritual No5; Mohamed lghacham - El Violinista; Oliver Flores - Jaguar; Mab Graves - Axolotl Rider. All images courtesy of the authors and the gallery