Regardless of various social shifts and emancipatory processes, in the contemporary moment the patriarchy is still embedded in a majority of societies and proposes traditional gender stereotypes. Accordingly so, men are expected to be protective, tough, strict and dominant.
Nevertheless, in recent times a new take on masculinity has become present in the public sphere through various debates and projects, and especially in the field of visual arts, these themes are being critically examined.
The upcoming exhibition at FACTION Art Projects titled Others explores how masculine identities can be represented differently through the works of three artists: Los Angeles-based Aaron Smith and Mark Dutcher and UK-based Andrew Mania.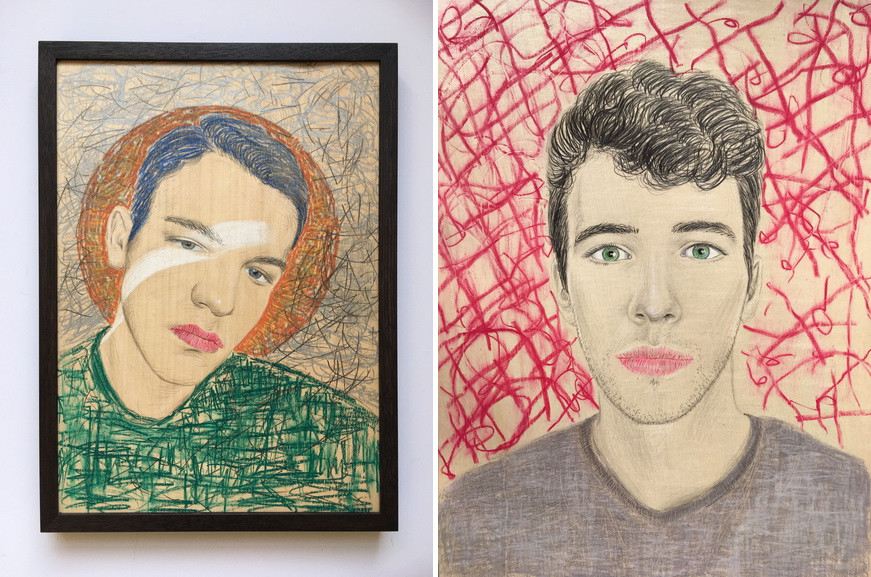 The New Masculine
The idea behind the exhibition concept is to introduce new interpretations of depictions of muscled man by accentuating their vulnerability, doubt, and fragility. In order to broaden the contemporary perspective on this particular subject matter, the curatorial intervention is based on establishing a dialog between the works or the artists themselves.
Despite certain differentiation in style, all of the works are complementary and it seems as if they are overlapping with each other. The grid present in the work of Mark Dutcher becomes transformed in the abstract backdrops present in the portraits of Andrew Mania, while Aaron Smith's bearded thinkers somehow reflect Mania's representations of the youngsters.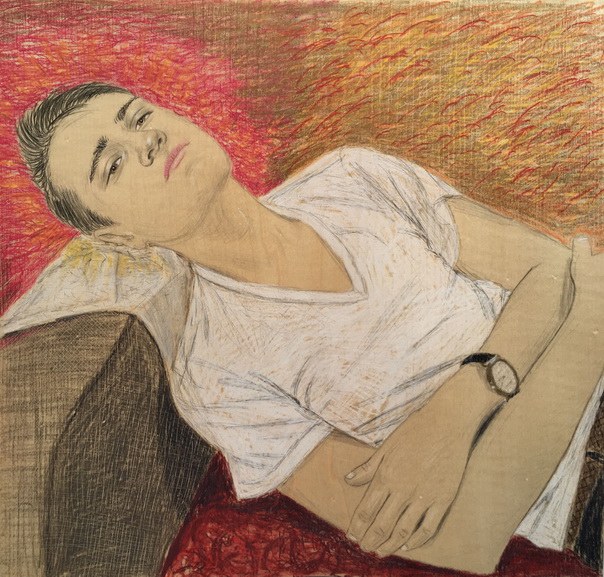 A Few Words On The Artists
Andrew Mania came to prominence for the t-shirt with a portrait of Timothée Chalamet worn by James Ivory, the producer, and writer of the movie Call me by your name, at the Oscars earlier this year. The artist expresses himself mostly through the media of drawing and his portraits are somehow reminiscent of early Don Bachrady but are more subtle and not that expressive.
The artistic practice of Aaron Smith rotates around the representations of classical masculinity; whether historical or contemporary, the figures present in his work are displayed either alone or in pairs with particular poses that reference those of the male figures from the Antique.
On the other hand, the work of Mark Dutcher is much more abstract and experimental, saturated with color and grids; it reflects references from DIY culture and legacy of Punk, as well as movies and literature (mostly the work of Jean Genet).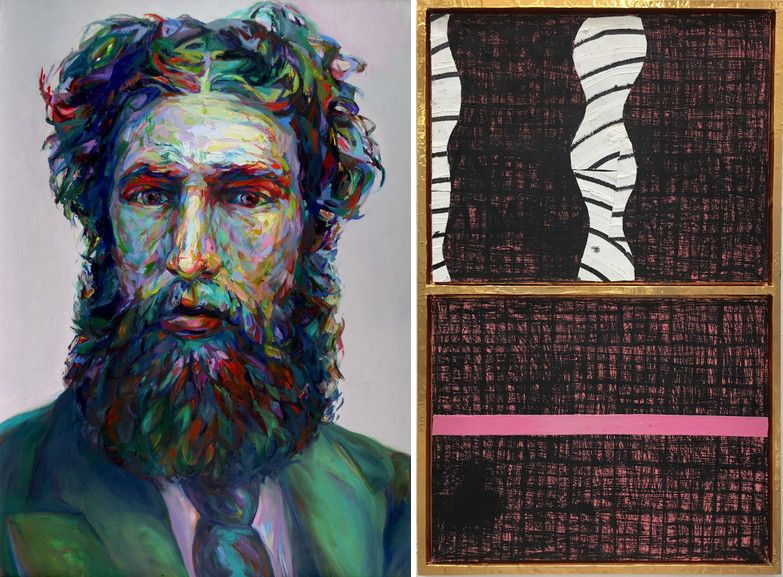 Others at Faction Art Projects
This peculiar survey on masculinity opens a broader debate on the stereotypes surrounding gender. Regardless of one's sexuality, masculinity can no longer function as it used to in the past; it should be perceived as a category open for all sorts of identity and emotion politics.
The audience will be able to see Others at Faction Art Projects in New York from 22 June until 15 July 2018.
Featured image: Faction Art Projects - Installation view; Faction Art Projects - Installation view. Aaron Smith - Posseh(left) and Mark Dutcher - Kick The Can (right); Faction Art Projects - Installation view. Drawings of Andrew Mania. All images courtesy the artists and Faction Art Projects.