Located in San Francisco, First Amendment Gallery represents the freedom of speech through their Urban Art exhibitions, public murals, and experiences. Their mission is to push the progress the Graffiti and Street Art culture by creating a cultural space and community of artists, fans, and like-minded organizations. While most of the galleries are on the summer break, First Amendment Gallery is currently hosting an exciting group exhibition to showcase their impressive roster. Titled Onset, the exhibition features works by fourteen internationally acclaimed artists. Visitors have an opportunity to see pieces by Adele Renault, Bagger 43, Basik, Caratoes, David Ryan, Jade Rivera, Jaime Molina, Josh Grotto, Lena Gustafson, Lie, Li-Hill, Miss Van, Miss Van and Roan Victor.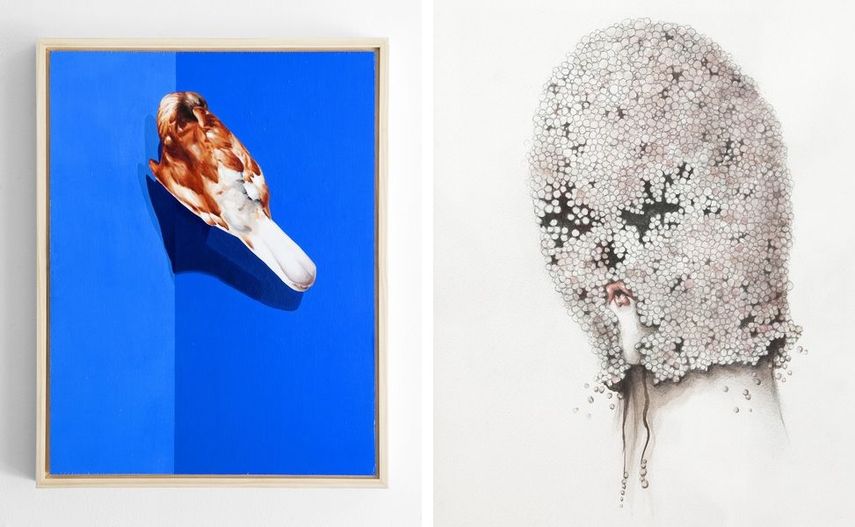 Adele Renault, Bagger 43, Basik, Caratoes and David Ryan
Belgian-born and Amsterdam-based artist, Adele Renault is known for painting realistic portraits of pigeons and people. For the show, she decided to capture a bit of that silly expression a pigeon from the Dam Square in Amsterdam can have. Born in the Philippines and raised in different parts of Asia, Bagger 43 is currently residing in San Francisco where he is creating art and designing full-time. On the other hand, Basik showcases the latest Saints series, a contemporary reinterpretation of a classic art theme of tales about saints of Christianity. The work of Caratoes shows us that we all exist of layers of experiences in life and that we can use our flows to grow more beautiful and stronger. The drawings, paintings, and sculptures by David Ryan tell stories that consist mostly of personal recent past and some future predictions.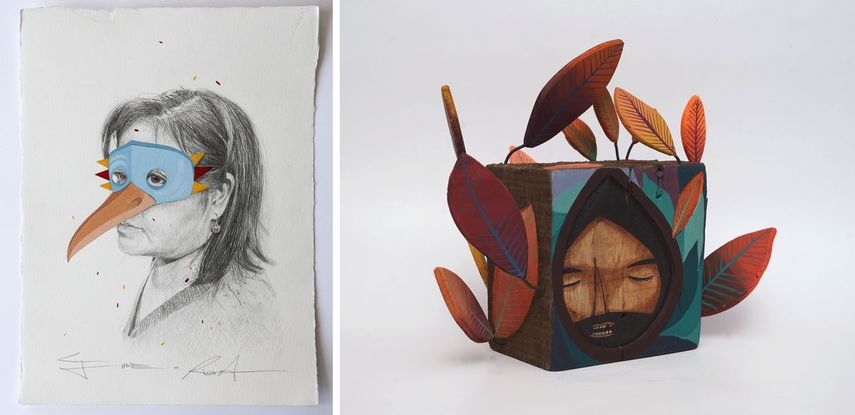 Jade Rivera, Jaime Molina, Josh Grotto and Lena Gustafson
The practice of Jade Rivera focuses on representing the situations in daily life through embracing the emotions and spirituality of the human being. On the other hand, Jaime Molina showcases the series of head sculptures, telling brief stories about each character he makes. The work of Joseph Martinez comments on how we as individuals can become our own biggest obstacle and corner ourselves into a position in which over time we can become used to the environment we have created. Working intuitively, Josh Grotto creates work made from hundreds of pre-existing figures and archetypes that are sourced from advertisements, books, and magazines. In her recent work, Lena Gustafson has uses bright colors and large female figures, accompanied by repeated visual symbolism.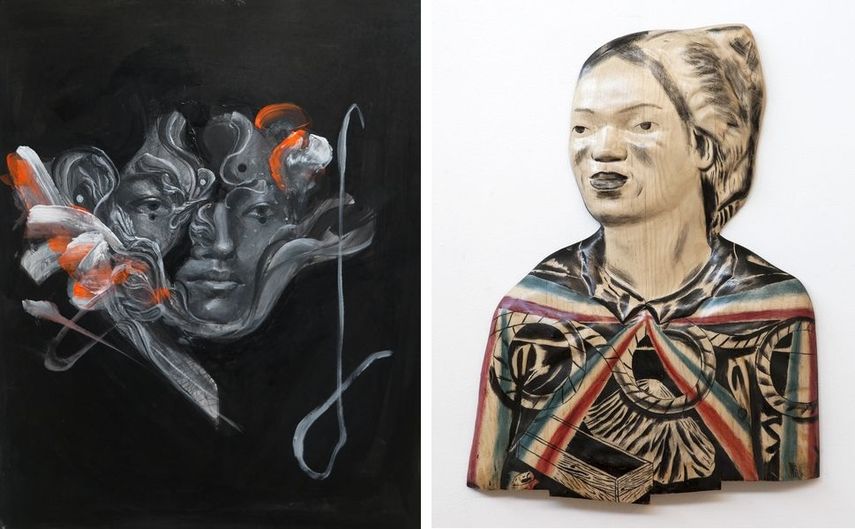 Lie, Li-Hill, Miss Van, Miss Van and Roan Victor
The paintings of Lie reflect the story of Good vs. Evil and the good nature of one's soul fighting inside all of us. In his recent work, Li-Hill attempts to decipher the complexities of the rapid development in our modern age face away from each other creates a more ambiguous reading, they could be attacking each other or both reacting to their own hostile individual situations. Featuring her iconic sultry female characters, new pieces by Miss Van are imbued with increased depth, emotion and an elevated romantic darkness and delicacy. Lastly, Roan Victor showcases paintings about straddling dual worlds – the public and the private, the seen and the hidden.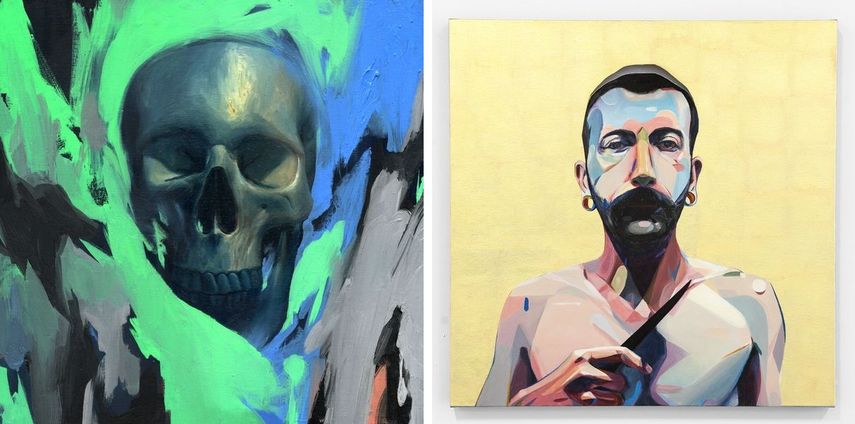 Group Exhibition at First Amendment Gallery
First Amendment Gallery in San Francisco is truly passionate about exhibiting, teaching, painting, and archiving the Street Art movement while inspiring the public to use their voice with this artistic form of the freedom of speech. The exhibition Onset showcases the power of the movement in all its glory. The show will be on view through August 17th, 2017.
Featured images: Artworks by Jaime Molina; Roan Victor; Li-Hill; Lena Gustafson; Adele Renault. All images courtesy of First Amendment Gallery.