Group exhibition at Giorgio Galotti gallery in Turin explores the visual evolution of the sculptural form throughout the ages, starting from the ancient times till today. From the large scale realistic figures of David or Nike of Samothrace to Marcel Duchamp's Fountain and modern high heel stilettos, the idea of perfect sculpture has changed drastically during this period. By presenting artists that create ancient shapes with fresh approach and unconventional materials, OUTRO exhibition represents a bond between the art of the past and the art of the present.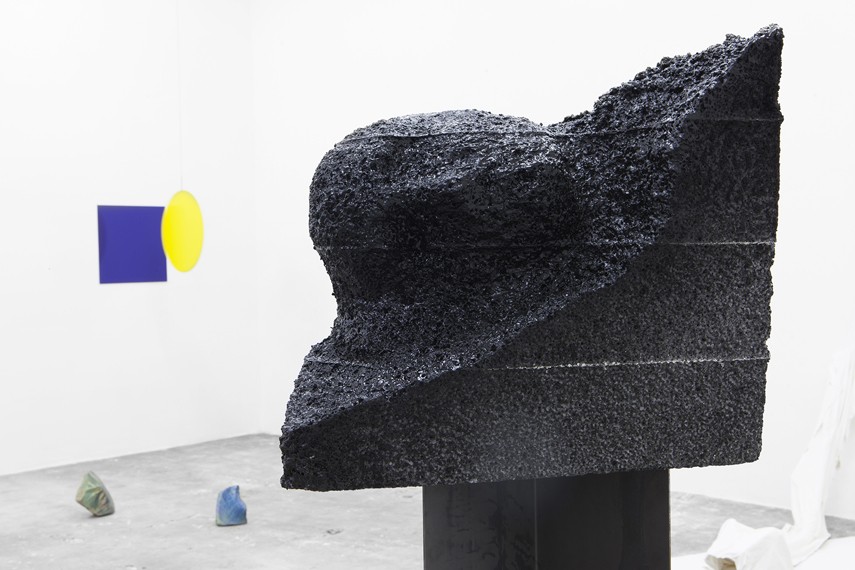 Vertical Sun at OUTRO Exhibition
OUTRO exhibition includes works by five exceptional artists with unique artistic styles and sensibilities. Artwork by Camilla Low entitled Vertical Sun represents an essential cornerstone of the exhibition. This sculpture consists of a wall-mounted circular figure and a geometrical form that's attached to the wall and represents a convergence point for the entire exhibition. Nicola Pecoraro is an artist known for using wax to create his multi-layered art pieces that evoke the notion of sensitivity and vividly illustrate segments of reality. Once again, he has chosen this very unstable material to produce his unique sculptures, that explore the process of constant change. The emphasis in his works is not on the object itself, nor on the material of its creation, but rather on the artistic process of making the pieces.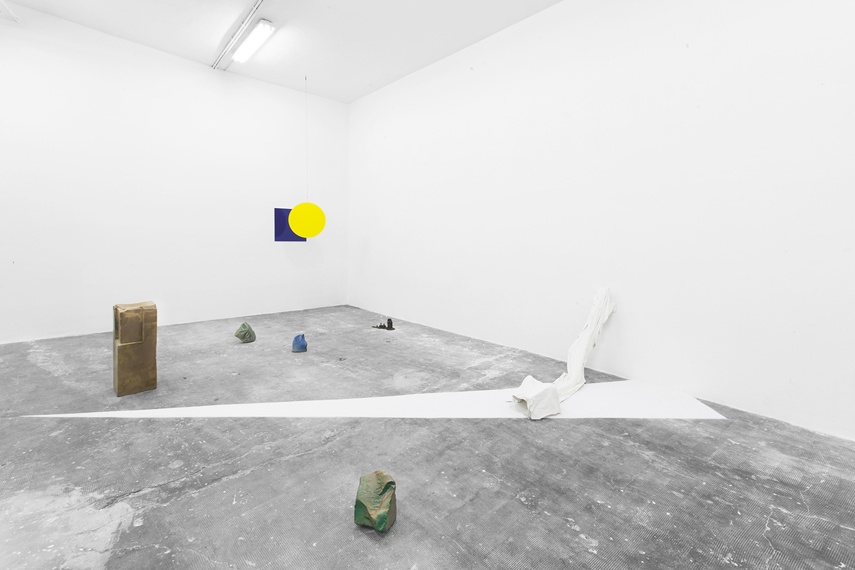 Unfinished Classical Sculptures and Architectural Forms
The influence of ancient imagery is perhaps the most visible in Patrick Tuttofuoco's artworks made from polystyrene blocks, that evoke the notion of classical sculptures, that are yet to be completed. The artist combines figurative and rough elements of the pieces, to suggest objects that are at the same time natural and human. Santiago Taccetti creates artworks that change the spectators perception of reality by combining the density of his favorite materials and color pigments. He chooses the materials that have the power of art within them, such as Carrara marble and industrial colors and works in collaborations with them to produce his recognizable artworks. Andrea De Stefani will represent three sculptures that are dealing with border landscapes. The artist employs organisms, symbols and architectural forms to create uncanny shapes inside which objects disappear.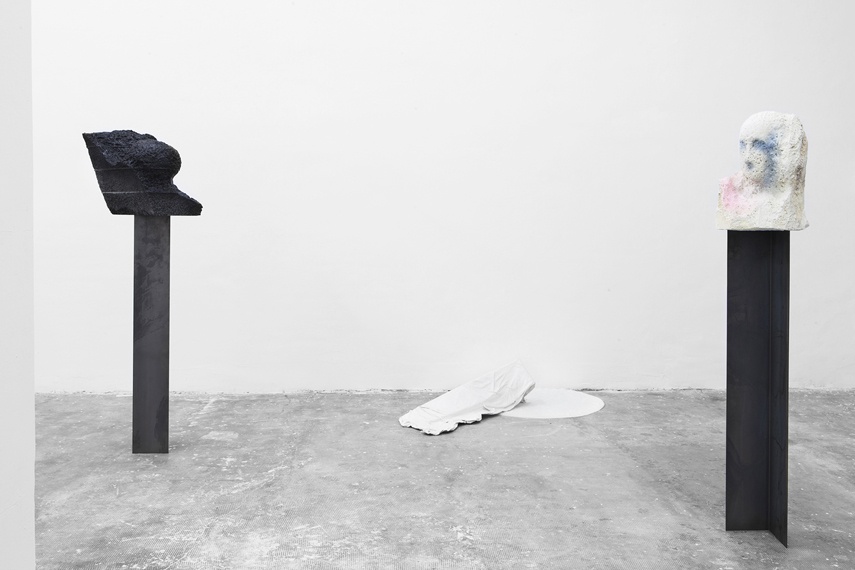 Group Exhibition at Giorgio Galotti Gallery
OUTRO group exhibition is an art project that represents both primordial figures of the past and fossils of our time. The project is the last part of the series that started with INTRO group show and that deals with the notion of art before technology took over. Group exhibition of sculptural works by five international artists opened on December 13th, 2015 and will last till February 5th, 2016 at Giorgio Galotti gallery in Turin.
Featured images : OUTRO Group Exhibition Installation View, courtesy of Giorgio Galotti gallery