The post-war period was marked by a general disappointment in humanity, but also distrust, and skepticism. The artists plunged into abstraction and decided to construct their own universes in order to transcend the reality. Both men and women artists explored the concepts of infinity, mark making and the materiality in a search of a new pictorial language.
The upcoming exhibition Intimate Infinite: Imagine A Journey at the New York-based gallery Lévy Gorvy will explore the complexities of individual artistic voyages into the unknown by featuring a selection of abstract works from the second half of the 20th century.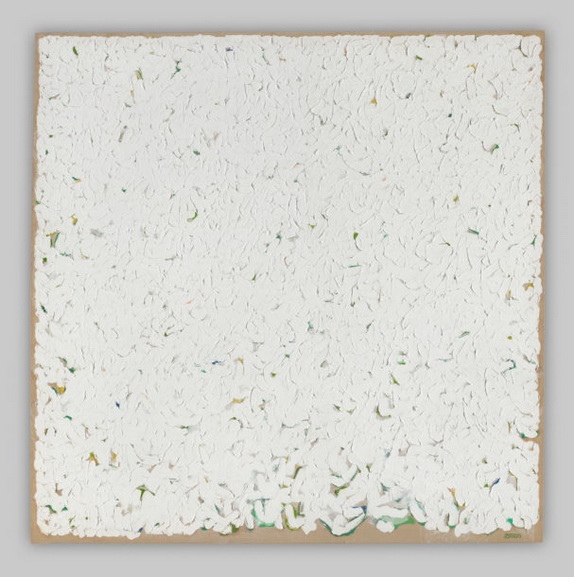 Behind The Exhibition Concept
The exhibition is curated by the gallery co-founder, an established art market figure and former art critic, Brett Gorvy. The selection includes works of twenty-seven artists covering different media, from paintings to collages and sculptures.
Gorvy was inspired by a poem by William Blake called Auguries of Innocence based on the series of paradoxes. In order to emphasize further his concept, the curator stated:
I want to explore the way we, as viewers, can be totally absorbed by a small-scale painting—by how such a work can literally fill a room with its power. At a time when social media bombards us with thousands of fleeting images a day, I want to give visitors a chance to slow down, engage each work in close scrutiny and reflection, and take a journey, floor by floor, through a selection of artists exhibited in depth and in conversation with each other.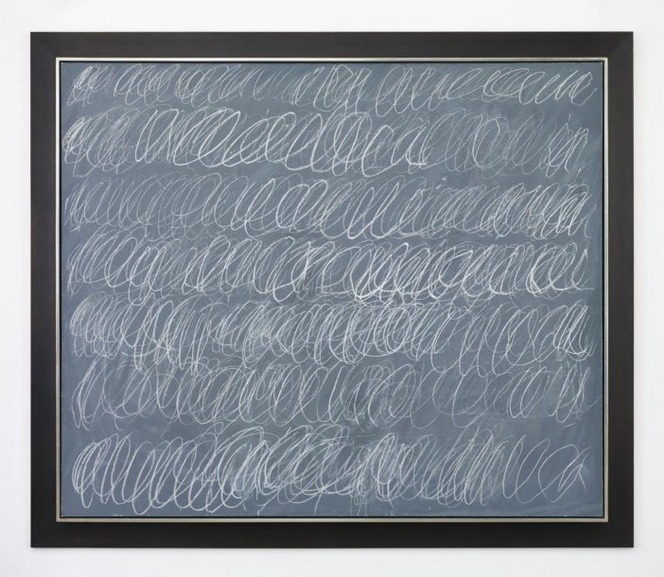 The Installment
The works will be installed on all three levels of the gallery, and the exhibition will start with three paintings of Cy Twombly and Robert Ryman on the ground floor. The works of Jasper Johns will be followed by the ones of Hannah Wilke, Agnes Martin, Eva Hesse and others on the second floor, while the extraordinary and surreal narratives of René Magritte, Yves Tanguy, Joseph Cornell and Lucas Samaras will be shown on the third floor.
It seems that Lévy Gorvy contrasts various approaches of the post-war abstraction in a non-hierarchical and gender-balanced manner by accentuating the treatment of the surface and notion of the gesture.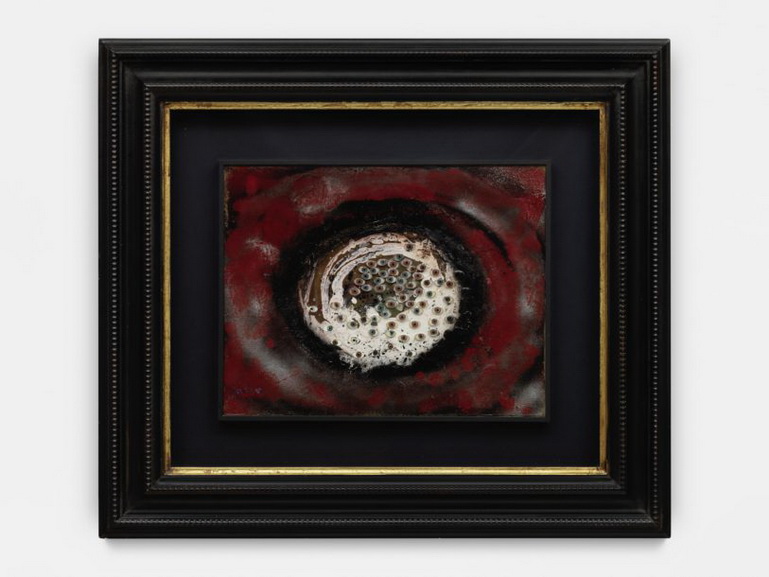 Intimate Infinite at Lévy Gorvy
The Lévy Gorvy gallery produces a program specialized in modern, postwar and contemporary art. It was founded by Dominique Lévy and the aforementioned Bret Gorvy and it has three franchises - in New York, London and since 2017 in Shanghai. Aside from the exhibition activity, Lévy Gorvy publishes exhibition catalogs, monographs, and other publications provide ongoing art historical research and provides scholarships.
This exhibition is made possible by loans from major private collections and institutions, including the San Francisco Museum of Modern Art, the Whitney Museum of American Art, and the Museum of Contemporary Art Chicago.
Intimate Infinite will open at Lévy Gorvy gallery in New York on 6 September and will stay on view until 24 October, 2018.
Featured image: Hannah Wilke – Mellow Yellow, 1975. Latex and snaps, 22 x 31 x 5 inches (55.9 x 78.7 x 12.7 cm) © 2018 Marsie, Emanuelle, Damon and Andrew Scharlatt – Hannah Wilke Collection and Archive, Los Angeles. Photo: Tom Powel Imaging. All images courtesy Lévy Gorvy.