"What does it profit a man to gain the whole world, but lose his own soul ?"- this sentence from the Bible's Book of Mark, was vigorously pronounced by Tom Hanks in the movie Bonfire of the Vanities. The quote pretty much sums up our conflicting feelings about money, success and other values that dominate our Western society. Inspired by this 1990 film and Tom Wolfe's novel of the same name, Display Gallery in London will host Bonfire of the Vanities exhibition. This showcase examines the role of art in society through an array of original and thought-provoking artworks.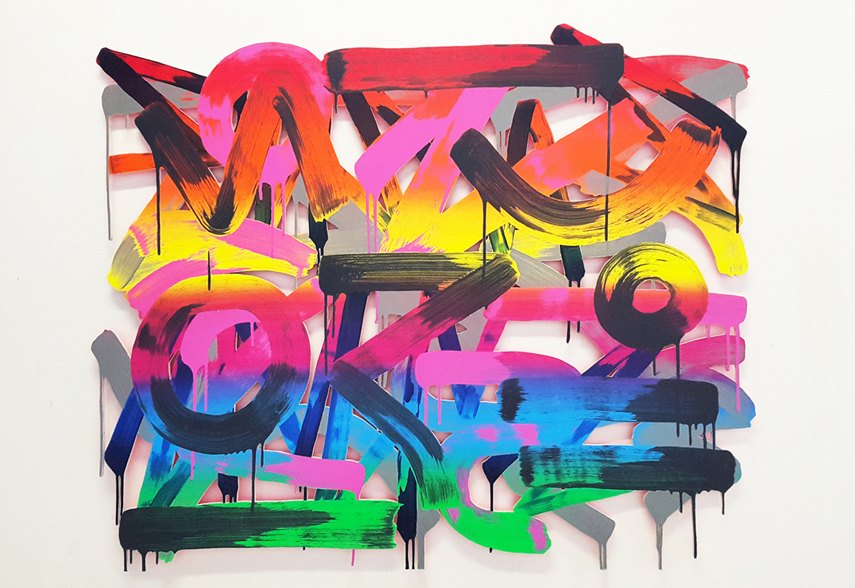 The Role of Art in Today's Society
In the late 15th century in Florence, a series of bonfires was held, when supporters of the Dominican priest Girolamo Savonarola publicly burned numerous items deemed to be objects of vanity. They destroyed items as simple as mirrors and clothing but also books, manuscripts, sculptures and paintings which were considered to be immoral. These public burnings served as an inspiration for Tom Wolfe's Bonfire of the Vanities, critically acclaimed novel about ambition, racism, social class and greed in 1980s New York City. Speaking of the society of today, Tom Wolfe states that the role of art lies in "the birth of a new economy where money isn't exchanged for goods but an experience, a deep psychological satisfaction and an intangible, known as excitement".
Bonfire of the Vanities : Participating Artists
Bonfire of the Vanities exhibition borrows its title from the celebrated book and the 1990s film and includes works by more than a dozen of artists created in a variety of styles and mediums. Works by Kate Themistocli deal with the plastic façade presented by the media and its portrayal of shallow celebrities. With the use of a computer program the artist crops and alters images from tabloids, thus creating almost abstract art pieces that expose the fragile nature of the public figures relentlessly persecutes by the media for their transgressions. Nicky Carvell employs aesthetics of airbrush art and early 90s digital graphics to create a wide range of artworks that include sculptures, prints, paintings, gifs and wearables. For the upcoming Bonfire of the Vanities exhibition the multi-talented artist has prepared one of her abstract prints, packed with bright neon colors and undulating lines.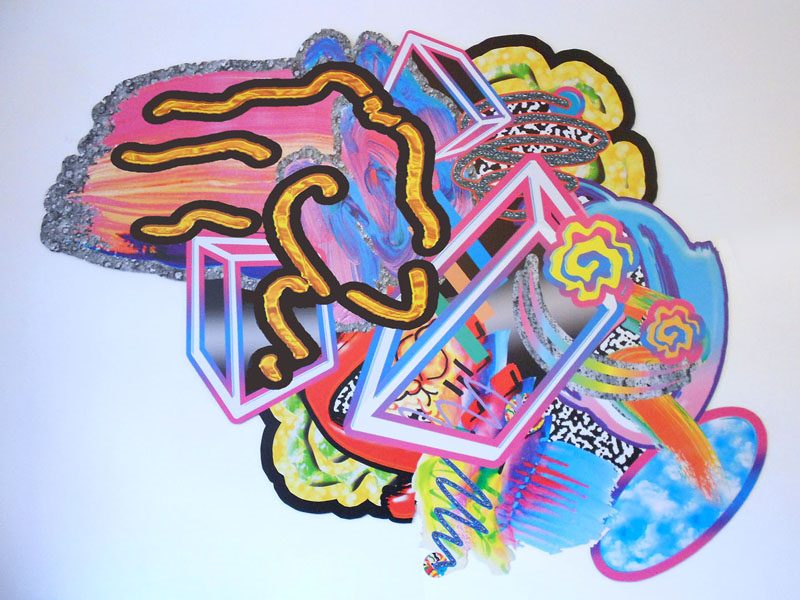 Group Exhibition at Display Gallery in London
Bonfire of the Vanities group show will gather works by seventeen exceptional artists each made in their unique recognizable style. The exhibition will contain paintings, prints and photographs. This versatile exhibit will be on view from December 10th, 2015 till January 28th, 2016 at Display Gallery in London. However, while making plans to visit the exhibition, do keep in mind that the gallery will be closed from December 18th till January 12th, 2016, due to the upcoming holidays.
Featured image : Ed Harper - Bateman's Row, 2015 ; Images courtesy of Display Gallery