Hashimoto Contemporary might not be the biggest San Francisco gallery, but it is certainly one of the most active art spaces in this beautiful city. The gallery organized several great shows this fall (for example, we could enjoy the art of Soey Milk in the exhibition entitled PIDA (in October) and the art of four amazing contemporary artist in the show entitled Second Nature (in November). In addition, Hashimoto Contemporary participated at Miami art week, or more precisely, at Miami Project art fair and Art on Paper art fair. The activities in the gallery never stop – they are now organizing great group exhibition featuring the works of seventeen dynamic painters and mixed media artists from the Bay Area and beyond. Be sure to visit this group exhibition in San Francisco!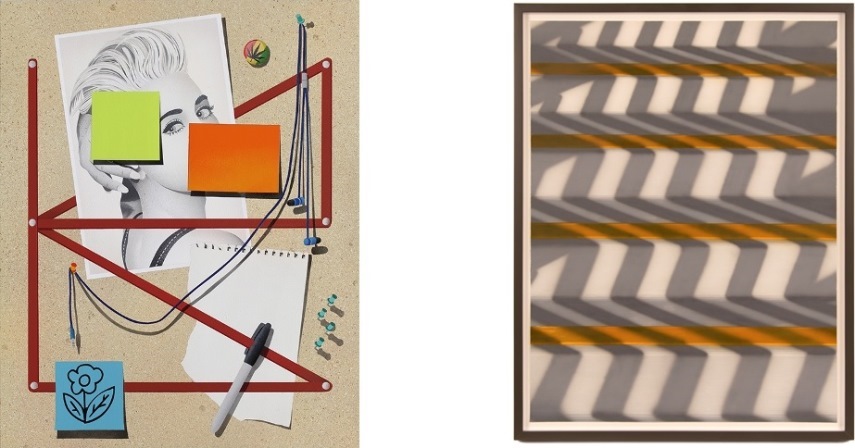 Group Exhibition in San Francisco
Seventeen amazing artist will participate in the show that is entitled Tomorrow. The main focus of the exhibition is to present progressive trends in contemporary art with a diverse showcase of emerging and established artists, centering primarily on conceptual painting and contemporary illustration. Representing a group of digitally minded artists and illustrators, "Tomorrow" is a multidimensional exhibition for a new kind of audience. Most artists in the show have developed their careers in an age where aesthetics are shifting to accommodate "screenic culture". Threading together this wide range of artists is their steadfast commitment to conventional methods of art making. The result is a comprehensive look into post analogue painting, illustration and sculpture made exclusively through traditional processes. Tomorrow is an experiment all its own, the show seeks to visually inquire into a myriad of different styles and techniques. Whilst some works embrace the high key, utilizing punched up colors, strong contrasts and clean minimal designs, others reject the abstract and embrace the representational free form of their painterly techniques.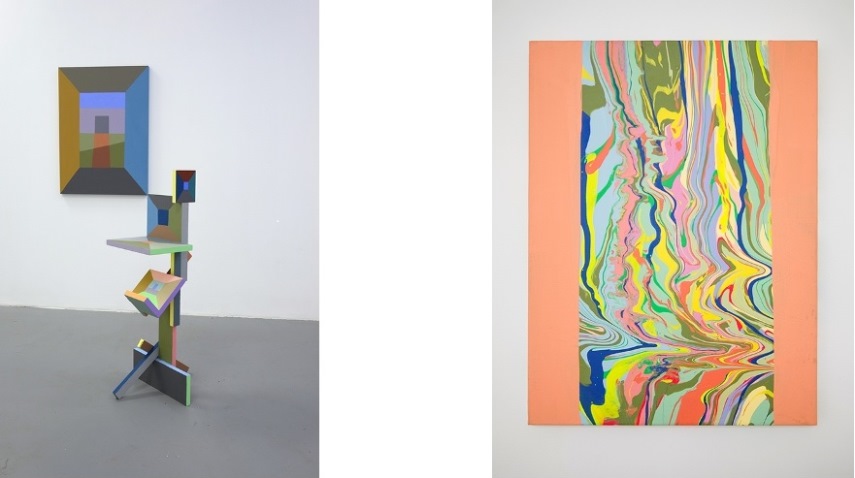 Tomorrow
The visitors of the show Tomorrow will have a perfect opportunity to see amazing artworks created by young emerging Bay Area artists. Still, some of the participating artists are more "established". The show is a strong display of what the future holds for contemporary art. The participating artists are: Santiago Salvador Ascui, Mario Ayala, Sarah Bowser, Jeffrey Cheung, Matthew Craven, Amir H Fallah, Joseph Ferriso, Brett Flanigan, Michelle Fleck, Casey Gray, Ryan de la Hoz, Andrew Luck, John F. Malta, Sean Newport, Pablo de Pinho, Jenny Sharaf, Anna Valdez,  Kristen Liu Wong and  Alex Ziv. We already wrote about some of the participating artists; for example, Casey Gray already exhibited at Hashimoto Contemporary, during the summer group show in July 2015 (the exhibition was entitled simply Summer Group Show); we also wrote about the group exhibition at Seattle-based Roq La Rue Gallery, entitled +1, where one of the participating artists was Matthew Craven.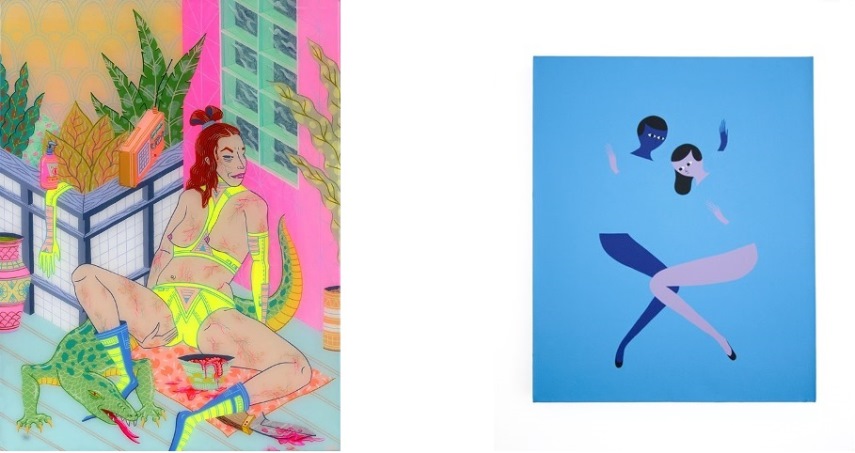 Hashimoto Contemporary Group Exhibition
All seventeen artists that are participating at this show at Hashimoto Contemporary use different styles and technique, and are coming from different backgrounds. Therefore, the exhibition Tomorrow is a must see event for all true art lovers. Be sure not to miss it! The exhibition is curated by Jessica Ross, and it will be on view from December 5 until December 19, 2015, at Hashimoto Contemporary in San Francisco. The opening reception is scheduled for Saturday, December 5 from 6-10pm.
Featured Images: Sean Newport; Anna Valdez, detail. All images courtesy of Hashimoto Contemporary.