Best known for his outstanding post-apocalyptic folk tales on canvases, Max Kauffman is an artist whose works blur the distinction between the real and imagined. Also known for his curatorial endeavors, Kauffman will be curating a group exhibition at Stephanie Chefas Project. Entitled Lean in Closer, the show will feature eleven artists whose work communicates discreet narratives through the use of pointed imagery and stunning technique. Hailed from the tradition of folk, the work of all of the artists exhibited conveys powerful emotions and weaves captivating and compelling tales. The show will feature works by Ryan Bubnis, Ian Ferguson, Lori Field, Evan B. Harris, Andrea Joyce Heimer, Max Kauffman, Troy Lovegates, Jaime Molina, Kreh Mellick, Stacey Rozich, and Betsy Walton.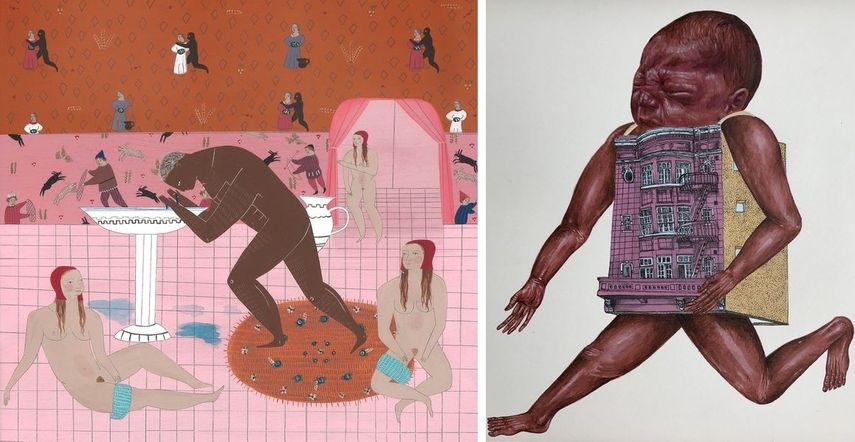 Telling Compelling Stories
While working on his art, Max Kauffman has been occasionally curating shows since 2004. He sees it as a chance to connect to the larger arts community. Additionally, curating contributes to his working process, but in a more passive role. Hand selected by him, works on display invite the viewer to search beyond the surface and discover secrets lying within. As the artist and curator explains, these eleven artists evoke visual narratives in their work, using their unique language to tell compelling stories. Honoring the tradition of folk, these artists push the boundaries of their genres through suggestion, color, repetition, and familiar hand.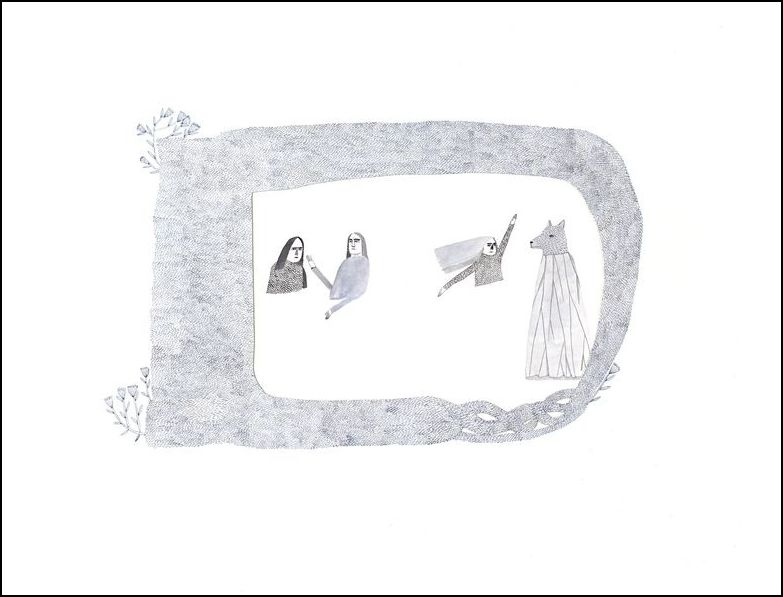 A Diverse Selection of Artists
While Ryan Bubnis focuses on the simplification of shape and form, Ian Ferguson combines Americana folk art, post street-art and graphic design. While Lori Field creates a mythological cast of characters to develop ironic, comic, mythic or playful narratives, Evan B. Harris doves into the recesses of his own imagination, embracing the fables and folklore that fascinate him. Focused on narrative painting, the artist Andrea Joyce Heimer creates pieces that represent different perspectives of her experience as an adoptee. Better known by the name "Other", Troy Lovegates crosses boundaries, making milestones in both fine art and mural works. On the other hand, the painter and sculptor Jaime Molina has not only crafted a perfectly realized aesthetic, one of endlessly endearing folk art rusticity, but he's created a whole world of his own. While the work of Kreh Mellick relates fictions inspired by folklore, nostalgia and a time passed, Stacey Rozich paints a folkloric narrative that draws inspiration from many cultural references. Using symbolism, Betsy Walton crafts layered images with inventive color palettes and lush juxtapositions of geometric and organic forms. Lastly, works of Max Kauffman invite the observer's own imaginative references and conjure the joyful mess of living.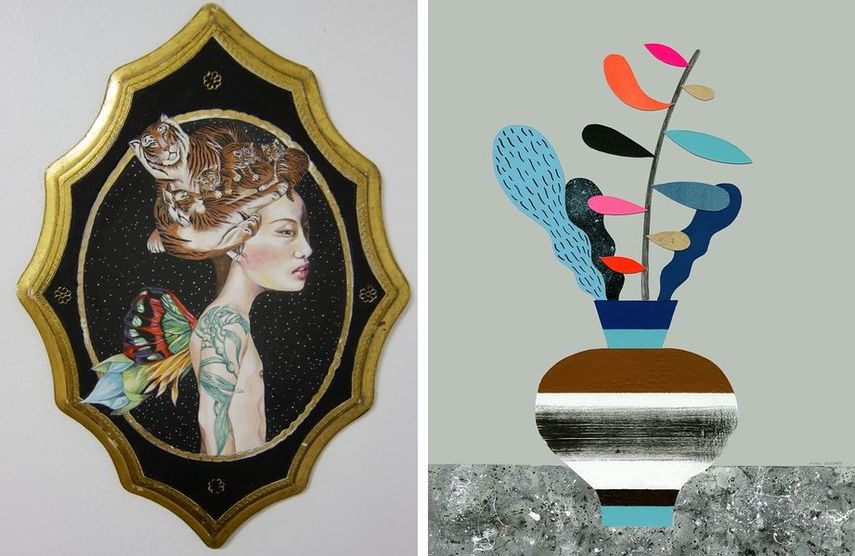 The Group Exhibition at Stephanie Chefas Projects
Located in Portland, Stephanie Chefas Projects exhibits cutting-edge and often challenging work that demands attention. Their roster includes a diverse blend of contemporary artists from around the world, and they tend to cultivate new talent and encourage risk and evolution among established visionaries. The show Lean in Closer will be on view from January 27th until February 24th, 2017. The opening reception will be held on Friday, January 27th, from 7 to 10pm. The show curator Max Kauffman and selected feature artists will be in attendance.
Featured image: Artwork by Max Kauffman. All images courtesy of Stephanie Chefas Projects.