World-renowned Whitney Museum of American Art will start the new year of 2016 with a group exhibition featuring works by five young and emerging artists. The exhibition entitled Flatlands, will be composed of the artists' fresh, new artworks that present reality as a form of an illusion or subjective imagination. Each artwork is saturated with tension and uncertainty of our sociopolitical moment but also manages to convey the alluring aspects of consumerism and physical attraction.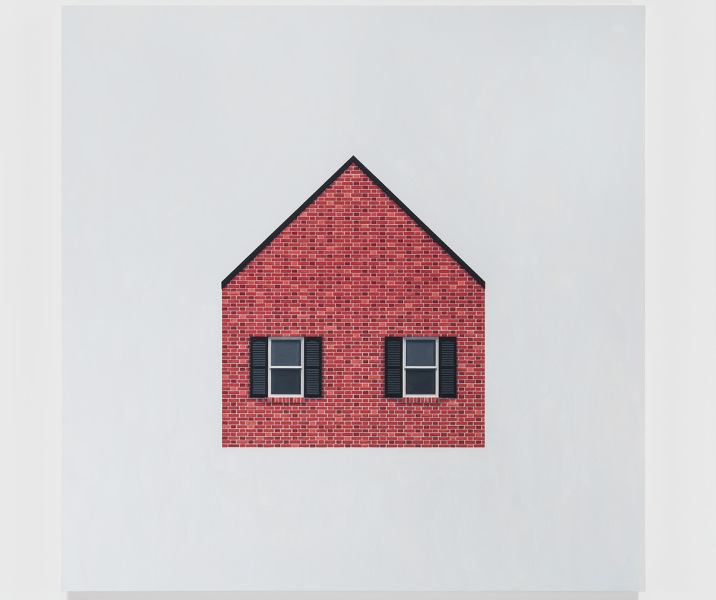 Various Notions of Reality at Flatlands Exhibition
The title of the exhibition is inspired by the scenery flats often used on theater stages and movie sets. The exhibition is based on reality, but the artworks that constitute it often use re-contextualization, exaggeration and flattening to create the sense of illusion and fantasy. Mathew Cerletty is a painter known for his texture-based imagery that makes even his realistic artworks appear abstract. In his works, the artist depicts a variety of topics including portraits, commercial logos, pop culture icons and fabric. For the upcoming exhibition at Whitney Museum the prolific artist created Shelf Life, oil on linen depiction of a life in an aquarium. With its vivid colors and realistic subject the painting seems at the same time realistic and unusual, familiar and strange.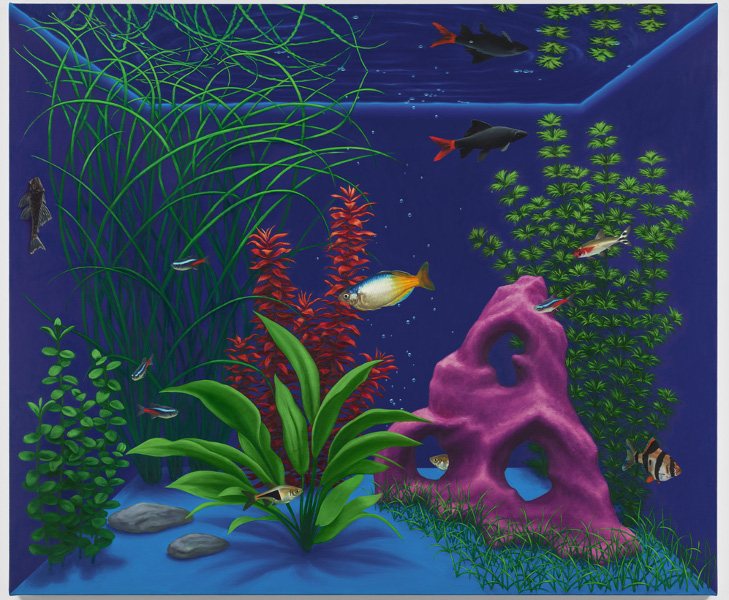 Art by Nina Chanel Abney and Caitlin Keogh
One of the rising stars of American contemporary art Nina Chanel Abney, will participate in the exhibition with her colorful and cartoonish paintings, that merge racial and political topics with celebrity culture. Her works are shaped by numerous influences ranging from South Park to hip-hop culture. Another talented artist Caitlin Keogh, combines technical illustration and painting in her works. The artist uses illustrations from women's magazines taken from the period before they were replaced by photographs. She decomposes the images from the past and reassembles them while adding mannequins and pieces of fabrics to suggest consumerism and a commodity fetish. Caitlin Keogh's artworks, that will be on display at Whitney Museum, represent various creative types and the numerous roles they adopt while making their main products - ideas.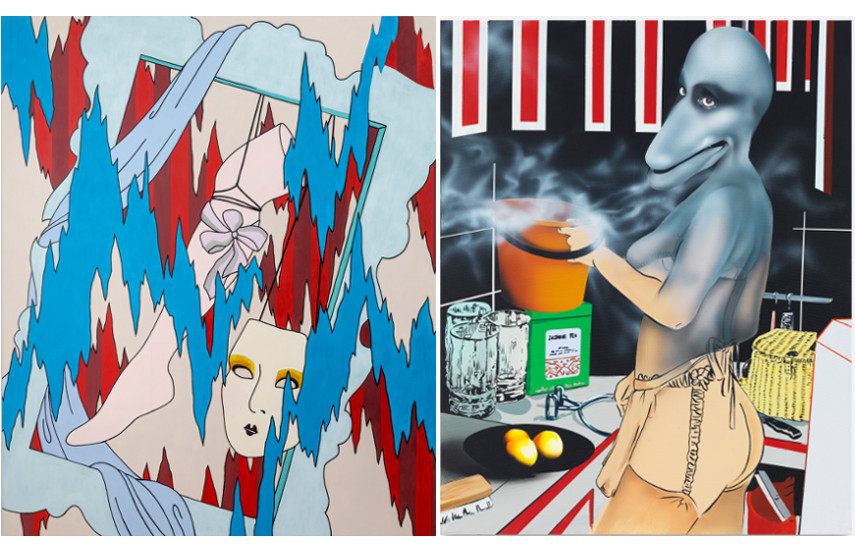 Emerging Artists at Whitney Museum
Being composed of works by five emerging artists Flatlands exhibition will represent a debut for several new talents and a beginning of a new phase in their careers. The visitors of the Whitney Museum of American Art in New York, will have the opportunity to enjoy the group show that explores the notions of reality through a variety of techniques, styles and subject mater as each artist has a unique approach to the topic. The exhibition will be on view from January 14th till April 17th, 2016 at the John R. Eckler Jr. Foundation Gallery on the first floor of the museum. The entrance is free for the public.
Featured images in slider: Mathew Cerletty - Shelf Life, 2015., courtesy the artist and Office Baroque, Brussels. Photograph by EPW Studio, New York; Caitlin Keogh - The Writer, detail, 2014.Courtesy Mary Boone Gallery New York. Photograph by Adam Reich.