Thomas Buildmore, stikman and Terence Netter are three completely different artists. They have three completely different styles, their age differ, their experience is different, as well as their backgrounds. However, when you put together artworks made by those three artist, they create something more than just a simple sum of canvases standing next to each other. In spite of the fact that Buildmore, Stikman and Netter don't have much in common - apart from the fact that each of them is an excellent artist - their pieces create something that is called a synergy, a phenomenon where the final result is something more than a simple sum of the parts of which the whole work is composed. And the visitors of the famous Woodward Gallery in New York will be able to see this synergy at Potentia Trium ("Power of Three") exhibition during November and December.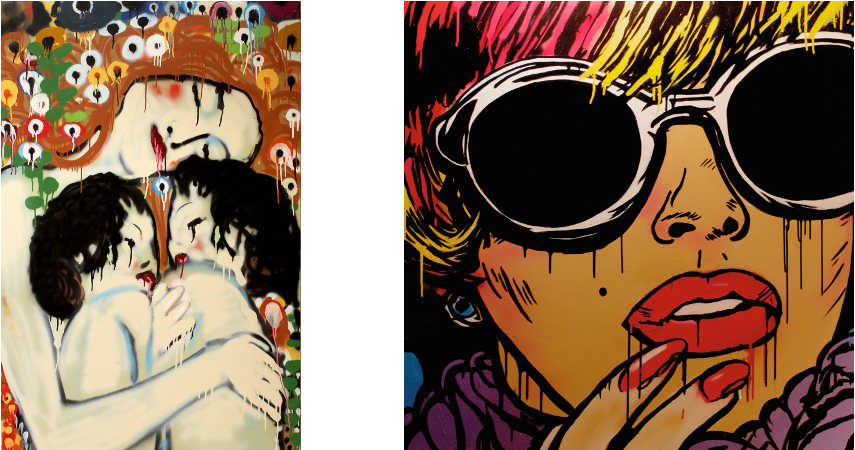 Thomas Buildmore - The Master of Spray Paint
When you look at Thomas Buildmore's paintings, your first thought would probably be "It looks so easy". And, yes, you would have been right - Buildmore's paintings are so colorful and playful that it appears anyone could make something like that. But, that's always the same when you achieve a very high level of mastership - everything looks so easy and natural for the observer, until he or she realizes how hard and complicated and difficult is to make anything similar. Thomas Buildmore is the master of spray paint, and he is taking inspiration from the works created by famous artists - this is visible, for example in his Neo-Pop paintings, where the influence of Roy Lichtenstein's work and style is present, and also refined by some Buildmore's intrinsic qualities. In 2004, Thomas Buildmore received his diploma from the School of the Museum of Fine Arts, and since then he received many acclaims from some of the leading American media.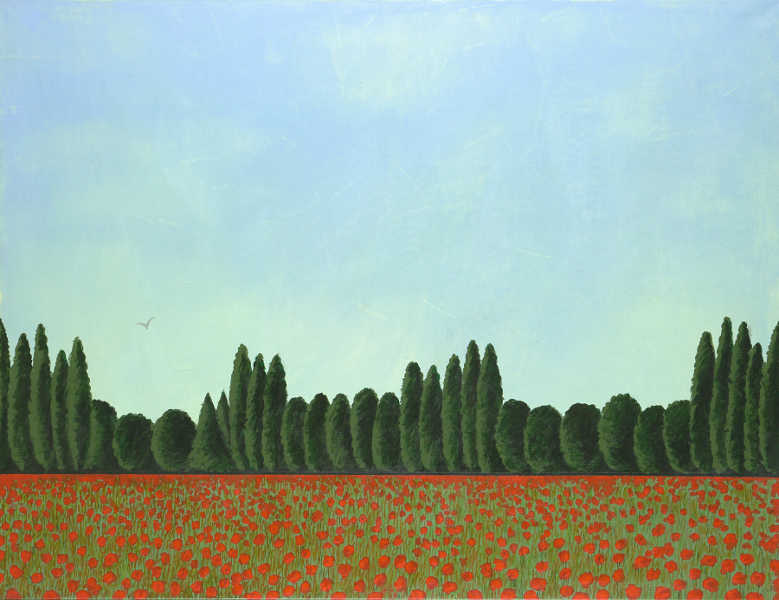 Terence Netter - "A Priest who Paints"
On the other hand, Terence Netter is quite an unique figure in the world of art - he is a former Jesuit priest, that got involved with art with abstract paintings: way back in the summer of 1965, his exhibition was reviewed at New York Times, where was said that Netter has "an abstract style of visionary power", and in another article he was dubbed "A Priest who Paints". Since 1979, he was the Director of the Fine Arts Center at The State University of New York at Stony Brook, and he held that position for 18 years. Since 2006, Netter started practicing Zen Meditation, and that's exactly what we see in his paintings that will be the part of Potentia Trium exhibition at Woodward Gallery - peacefulness, tranquility, simplicity, and deep contact with nature.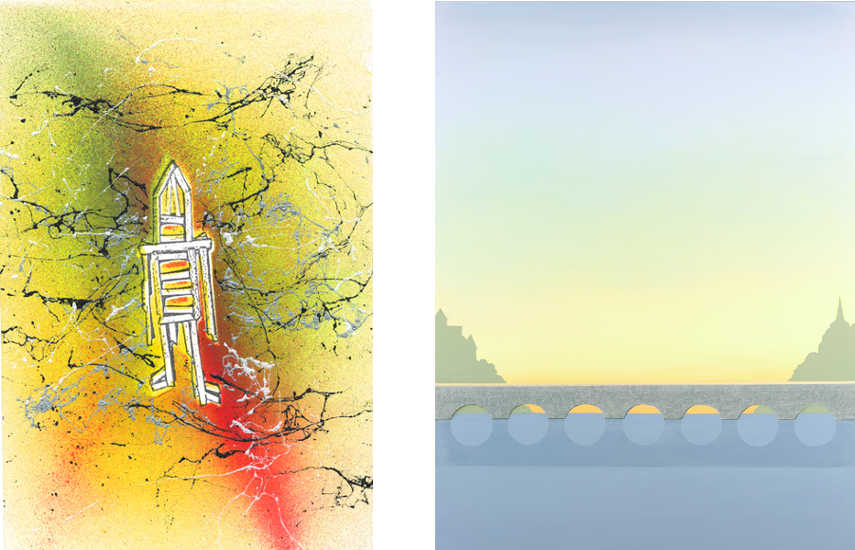 The Magical World of stikman
The third artist of Potentia Trium exhibition is the anonymous, self-taught artist known as stikman. He became famous for his constructions of little men made of sticks - hence the artist name, stikman. This street artist started creating his "army of stickmen" more than 20 years ago. His first "stikman" was created in 1992, and the artist was inspired when he saw a small man made of sticks at a flea market - it occurred to him that this little wooden guy could take so many forms and shapes. Stikman made his first "stikman" in 1992, and four years later, he started painting 3D stikmen. The reason stikman is still anonymous is that he believes that art should speak for itself. His art surely did speak for itself, as stikman has been an indelible part of New York City's visual landscape. So, this "Power of Three" exhibition should really be a powerful experience, and be sure that you don't miss it! The opening of Potentia Trium is scheduled for Saturday, November 7th, at 6 PM, and it will be on display until December 22nd.
Sign up for My WideWalls for FREE and be up-to-date with contemporary and street art.
All images courtesy of Woodward Gallery.