Established in 1997, the Bethlem Gallery is an art-focused platform for former and current patients of the historic Bethlem psychiatric hospital in Bromley. The gallery encourages patients to involve themselves in the positive direction of art making, providing them with the opportunity to have their work displayed in a professional space.
On September 2nd, 2017, the gallery opened It's how well you bounce - a vibrant group show of over 15 of its artists. This exhibition holds particular significance as it marks the gallery's twentieth anniversary and also showcases the work of its patron, the Turner Prize-winning artist Grayson Perry.
Curated by Sam Curtis, the exhibition features a wide range of mediums, from painting and printmaking to performance and spoken word. It explores channeling personal resilience into the creative process: how one deals with adversity and the limitations of society's notion of 'bouncing back' from trauma. At Bethlem, the artists are free to create and explore their artistic capabilities without these normative pressures. The autonomy and passion of the artists has always been "at the heart of what we do," says Bethlem Gallery Director, Beth Elliott, who continues "it is their vision and talent that have engaged visitors from all over the world for 20 years. We hope to continue to make an equitable space for artists, leading change within arts, health and society."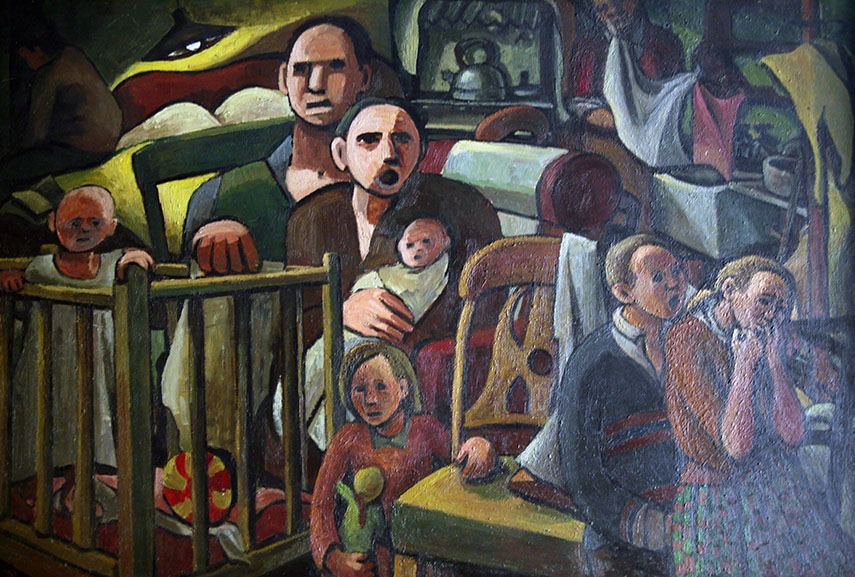 It's How Well You Bounce at Bethlem Gallery
The gallery is keen to address the stigma that still exists in being in a mental health institution and to provide a platform that speaks boldly about the indiscriminate nature of mental illness, offering an alternative place for patients to voice their own struggles. One of the strongest works in the show is by John Mc, who explores the intricate complexities and tensions felt by an individual trying to find their place in a psychiatric institution. Journey to Recovery (2016), a video projection in which he examines how art making is a process of expressing anxiety, encapsulates the ideology of the show: art as a method for healing and growth through personal struggles.
Similarly, artist the vacuum cleaner addressed these issues in his powerful performance at the exhibition's opening night. He recited text about his desire to talk about challenges he faces whilst being confronted with labels such as "mad" and "crazy". His reading, full of expression, moved some of the audience to tears. The handwritten text is also on display in the exhibition.
Each challenge explored in this exhibition is unique to each artist, thus revealing an immensely personal and varied collection of work. Maureen Scott's work deals with the struggles of the working class. Her painting Unemployed (1972), was created in a bedsit during a particularly difficult time in her life. The work expresses the issues she faced in the conditions her family were living in at the time. Having to paint by candlelight due to no electricity and having a lack of relevant support, she found her family relationships strained. The painting itself bears the marks of this austerity, with burn marks at one edge. The stark harshness and realism of Scott's work act as a call to arms, to stand up and resist power imbalances and social injustice.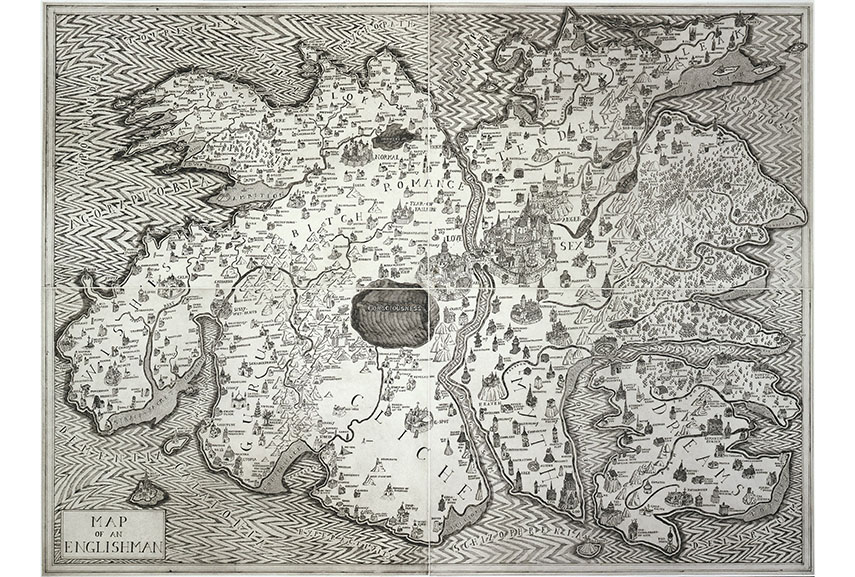 Special Guest - Grayson Perry
Grayson Perry, subject of a major show at the Serpentine Gallery this summer, has contributed Map of an Englishman (2004), in which he uses the traditional techniques of etching and photogravure, borrowing the style and lettering of the 16th and 17th century cartography, creating a psycho-geographical exploration of the artist's mind. Says Perry: "Bethlem Gallery's 20th anniversary is a great milestone to be celebrating. Art is the greatest asset to mental health I have; it has this amazing ability to go under the radar and it goes down little pathways which are un-trodden and yet it's still a very legitimate way of thinking and feeling and getting on with your life. I hope that Bethlem Gallery continues to provide such vital support to artists."
Other artists in the show include Sara Haq, Mr X, Liz Atkin and Jan Arden, all of whom bring a wide array of visual styles and perspectives to express how they adapt and transform themselves to the world around them, and use the creative process to reach positive, surprising and inspiring ends. It's how well you bounce runs at Bethlem Gallery, Beckenham, until October 28th, 2017.
Written by Eric Block.
Featured images: Mr X - Untitled, 2017; It's how well you bounce Exhibition View at Bethlem Gallery, Photos by Ed Watts; Esther Maxwell-Orumbie - Cameleon ability, 2017 © the artist, Courtesy Bethlem Gallery; Find Your Way, 2017, a collaboration between Corali Dance Company, Hydar Dewachi and Jan Arden. Photo © Hydar Dewachi, Courtesy Bethlem Gallery; John Mc - Journey to Recovery, video still, 2016 © the artist, Courtesy Bethlem Gallery.