The very occupation with time and the idea of transition has been present in art history for quite a long time. Each period is determined by the specific context, yet the approach to this particular topic has differed largely from the scientific and technological achievements. In a point where we are getting closer to the scenarios seen in sci-fi movies, the articulation of what time and transition are becomes blurred by the increasing innovations.
The exhibition of peculiar title, I followed you to the sun (inspired by the utopian novel Planet Magnon by German author Leif Randt), examines the mentioned topics through the works of eleven international artists. It will be presented at Vienna based Galerie Lisa Kandlhofer, privately owned exhibition space focused on representing emerging and mid carrier artists.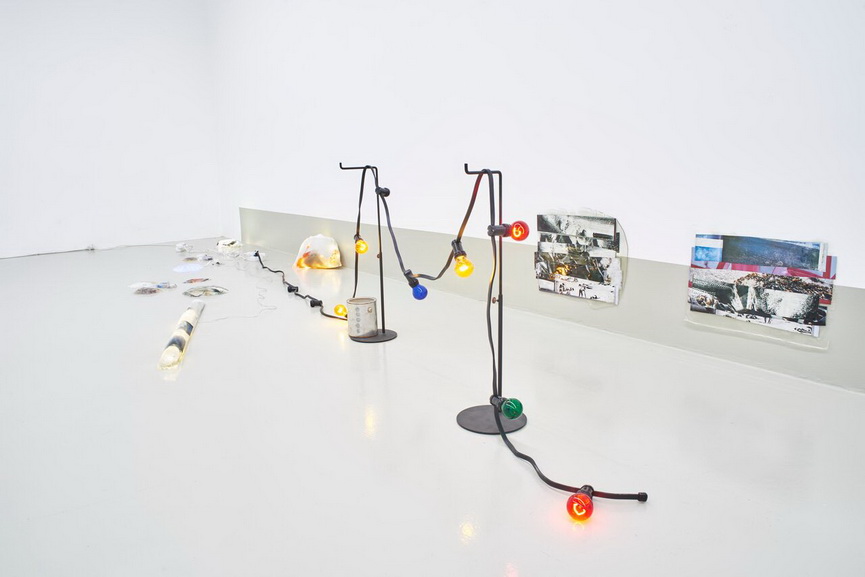 About The Concept
The concept of Ala Glasner, independent curator and art advisor known for a number of international projects and initiatives, tends to examine the notion of time through a selection of rather purified works. A certain reminisces of Minimal Art and Post Object art is notable, yet this selection, which ranges in media spanning from video, performance, sculpture, photography, painting to installations, reflects an apparent interest of the curator in conceptual and formal approaches of the artwork itself.
By exposing different solutions in accordance with the subjects of beginnings and endings, construction and deconstruction, Glasner attempts not only to articulate the theme of utopia construction, yet she tries to challenge different discourses in contemporary arts.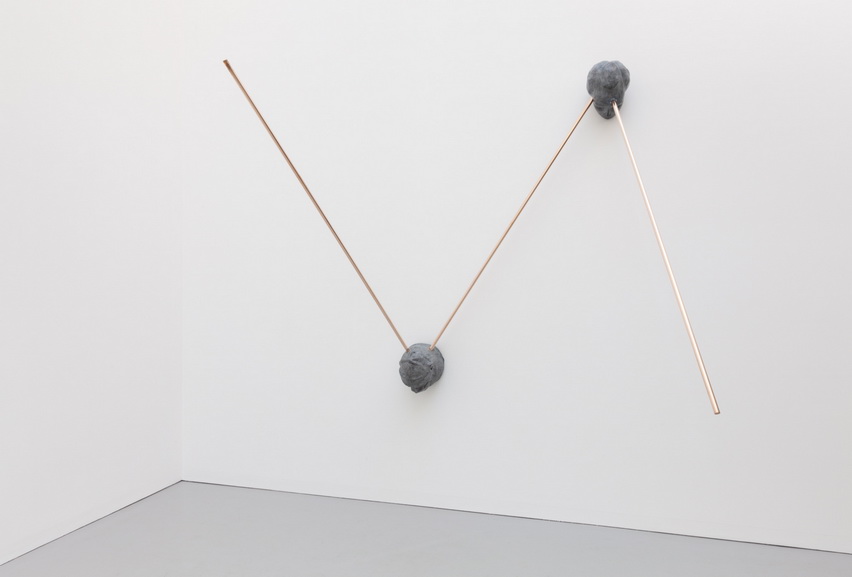 The Exhibited Works
The work of Polish-born artist based in London Goshka Macuga reflects her interest in confronting historical references with the contemporary context in a installation reminiscent of the Conceptual art.
Danish-born Christian Falsnaes deals with the issues of the authorship by constructing his own language and documents through the ongoing performative process. In similar conceptual manner, Jeremy Shaw and Fiete Stolte (both artists exhibited at the Venice Biennale last year). While Shaw experiments with the notion of the time slippage though his videos, Stolte establishes a different notion of the time flow through his objects.
Besides the mentioned ones, other artists in the exhibition like Diana Sirianni, Naama Ityel, Moritz Lacler, Daniel Steegmann Mangrane, Maximilian Prüfer and Rodrigo Valenzuela released contextual, cross – conceptual works predominately of abstract and geometrical nature.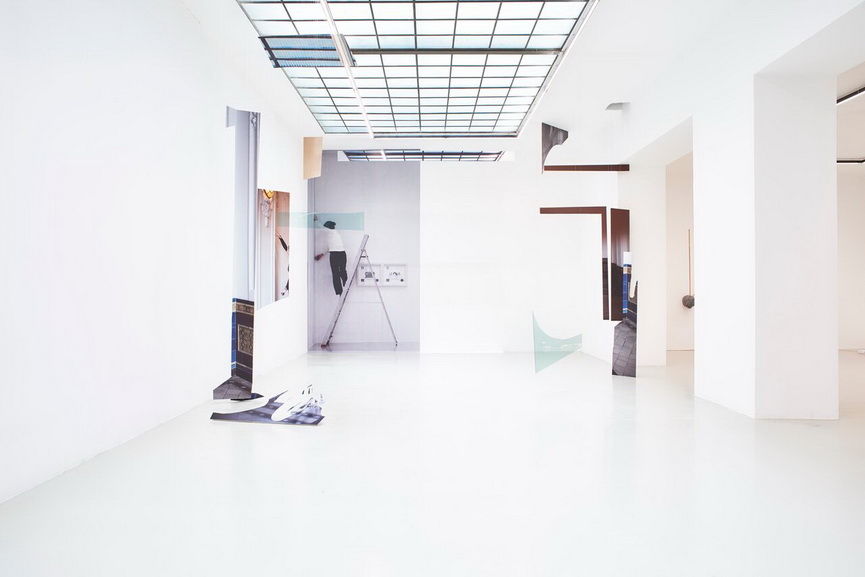 I Followed You To The Sun at Galerie Lisa Kandlhofer
This extensive exhibition of the peculiar title will be on display at Galerie Lisa Kandlhofer in Vienna from 4th May until 2nd June 2018, but the preview will happen on the 3rd May and is scheduled for 7 pm.
Featured image: I Followed You To The Sun - installation view. All images are courtesy of Galerie Lisa Kandlhofer.