In 1995, Hans Ulrich Obrist and Christian Boltanski curated an exhibition Take Me (I'm Yours) that had brought together thirteen international artists with an extraordinary selection of works functioning on two levels – as utilitarian objects and as artworks. The visitors to this exhibition were not mere observers, but had a rare opportunity to directly interact with the objects in the show.
Using this exhibition idea that rewrote the rulebook for experiencing a work of art, Pirelli HangarBicocca will once again present Take Me (I'm Yours), a group show that is also a project that continues to evolve and be transformed.
Once again, the audience will have the chance to touch, use, change, consume, or wear artworks, purchase them and even take them free of charge, or carry them off in exchange for some personal item.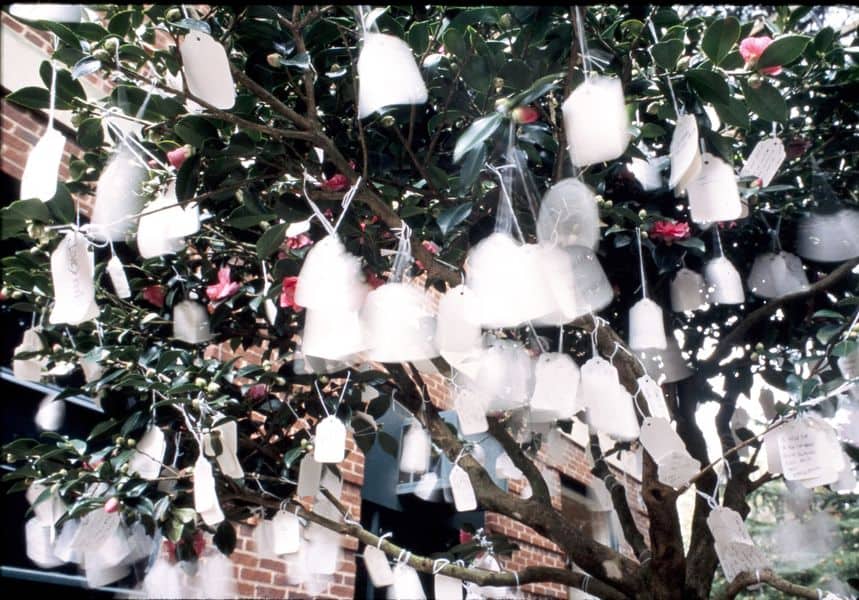 An Exhibition That Evolves and Changes
Presented for the first time in 1995 at the Serpentine Gallery in London, this radical exhibition concept resulted from a series of conversations between curator Hans Ulrich Obrist and artist Christian Boltanski about the necessity to rethink how artworks are exhibited.
The concept initially began with the show Quai de la Gare presented in 1993, in which Boltanski created a piece out of piles of used clothing. Since the visitors could take the clothes home in a bag printed with the word "Dispersion", the piece itself was destined to scatter and vanish.
Similarly, the show Take Me (I'm Yours) transforms over time, until the works have all disappeared entirely from the exhibition, having found new homes among visitors. Based on the interaction between the audience and the artists, the show challenges conventional economics in society and on the art scene, proposing a new model of sharing and exchanging.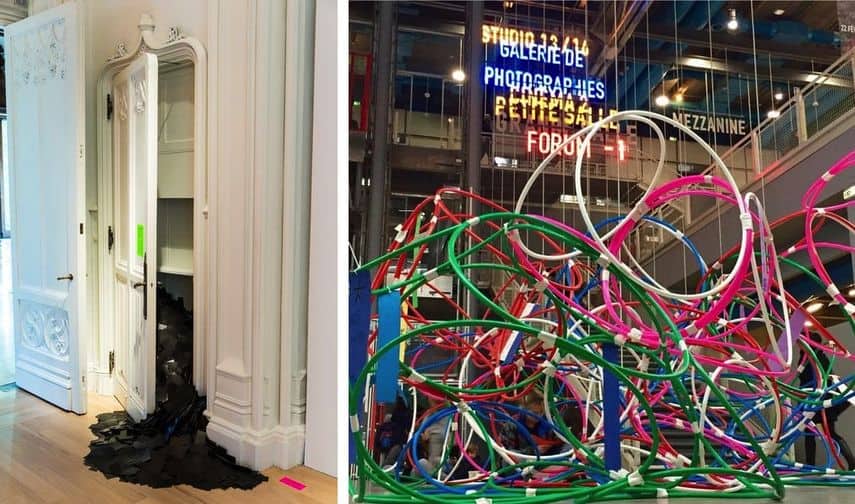 Take Me (I'm Yours)
Alongside Christian Boltanski's Dispersion, the exhibition at Pirelli HangarBoccaca will feature the works of over forty international artists. By taking one of the thousands of copies of each work home, the public will alter the appearance of the show by taking part in this interaction, eventually physically emptying the space.
The show is installed in the thousand-square-meter Shed at the gallery, also popping up outside the exhibition space with projects for the catalog, bookshop, and web. Challenging the notion of immateriality that increasingly pervades our contemporary society, the show will serve as a vast arena for imagining a more direct, engaging way to experience art.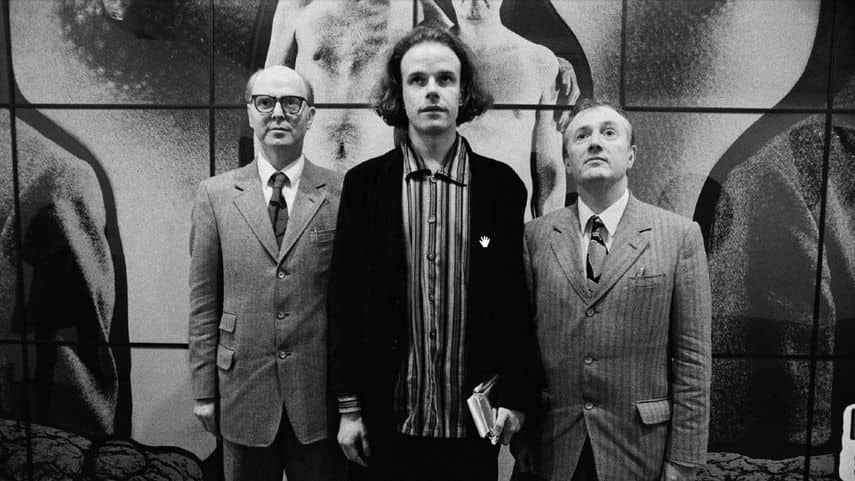 A Spectacular Group Show at Pirelli HangarBicocca Milan
In this unique art show, visitors are invited to openly disregard convention and do all the things they aren't normally allowed to do in a museum.
Curated by Christian Boltanski, Hans Ulrich Obrist, Chiara Parisi and Roberta Tenconi, the exhibition Take Me (I'm Yours) will be on view at Pirelli HangarBicocca in Milan from November 1st, 2017 until January 14st, 2018. Tthe opening reception for the public will be held on October 31st, from 7 p.m.
In addition to the exhibition at Pirelli HangarBicocca, Museo Nacional de Arte Decorativo in Buenos Aires is presenting another version of the show curated by Christian Boltanski and Hand Ulrich Obrist from September 14th until November 5th, 2017. The show has also been presented in varying iterations in Paris, Copenhagen, and New York from 2015 on.
Featured artists are Aaajiao, Etel Adnan, Rosa Aiello, Giorgio Andreotta Calò, Micol Assaël, Gianfranco Baruchello, Christian Boltanski, Mohamed Bourouissa, James Lee Byars, Luis Camnitzer, Maurizio Cattelan, Ian Cheng and Rachel Rose, Heman Chong, Jeremy Deller, Patrizio Di Massimo, Hans-Peter Feldmann, Yona Friedman, Mario García Torres, Alberto Garutti, Gilbert & George, Félix González-Torres, Carsten Höller, Jonathan Horowitz, David Horvitz, Adelita Husni-Bey, Pierre Huyghe, Alex Israel, Koo Jeong A, Ugo La Pietra, Armin Linke, Gustav Metzger, Bruce Nauman, Otobong Nkanga, Yoko Ono, Luigi Ontani, Riccardo Paratore, Sondra Perry, Cesare Pietroiusti, point d'ironie, Ho Rui An, Anri Sala, Tino Sehgal, Daniel Spoerri, Wolfgang Tillmans, Rirkrit Tiravanija, Franco Vaccari, Francesco Vezzoli, and Lawrence Weiner.
Featured images: Félix González-Torres - Untitled (Revenge), 1991. Installation view at "Take Me (I'm Yours)" September 16 – November 8, 2015. Monnaie de Paris © The Felix Gonzalez-Torres Foundation; Courtesy of Andrea Rosen Gallery, New York; Ugo La Pietra - Mappe, decodificazione urbana, 1975. Courtesy Archivio Ugo La Pietra; Ian Cheng and Rachel Rose - Untitled, 2016, installation view from the exhibition "Take Me (I'm Yours)". September 16, 2016 – February 5, 2017. The Jewish Museum, New York; Photo: David Heald. All images courtesy of HangarBicocca Milan.