Known for his acerbic and urbane non-fiction, Oscar Wilde was also a master of the fairy tale. As the author himself explained, his fairy tales were written partly for children and partly for those who have kept the childlike faculties of wonder and joy. First published in the anthology The Happy Prince and Other Tales, the story The Nightingale and the Rose is a romantic and deeply moving story of love, sacrifice and selfishness. As with all of Wilde's short stories, it embodies strong moral values and is told with an effervescence akin to that of The 1001 nights. This tragic fantasy has served as an inspiration for the latest group exhibition at Haven Gallery. Titled Heart's Blood and curated by Beautiful Bizarre Magazine, the exhibition looks to reinvent this celebrated tale through the lens of the world's best new two- and three-dimensional contemporary artists.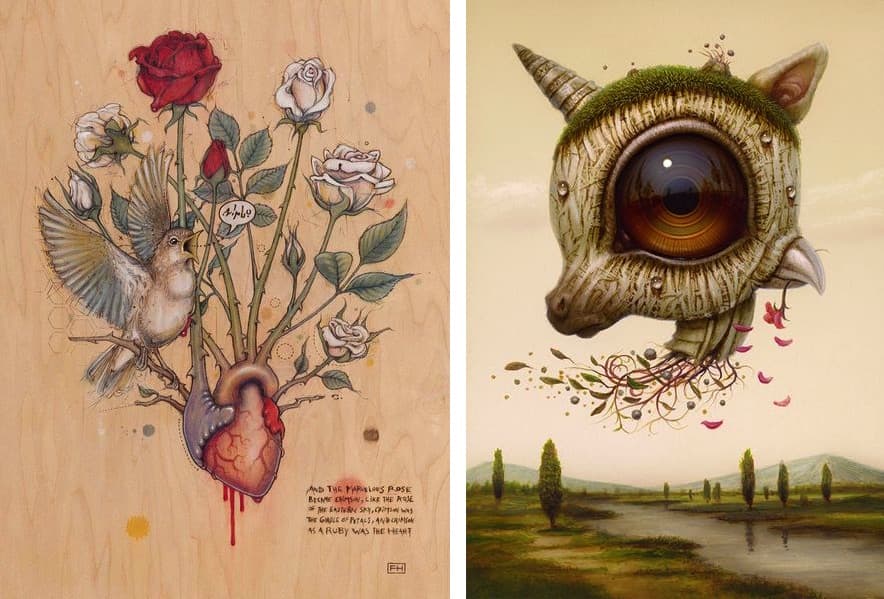 Stories of Love and Loss
The Nightingale and the Rose is as timeless as the art itself. It starts as all fairy tales do – a man seeking his true love and a young girl who promises him a dance only if he brings her a red rose. His lament was overheard by a nightingale who, filled with sorrow and admiration at once, decides to help the young man. As the story goes on, the ultimate sacrifice for love is heartbreakingly made, with an equally heartbreaking end. Our existence relies upon drifting into and away from love, and we wouldn't be human without our stories of love and loss. Lingering memories of love and dark and romantic sentiments of this tragic and beloved story will be interpreted visually by forty-six contemporary artists. Through a multitude of media including paintings, drawings and sculpture, these artists retell and interpret this beautifully harrowing tale of young love and sacrifice.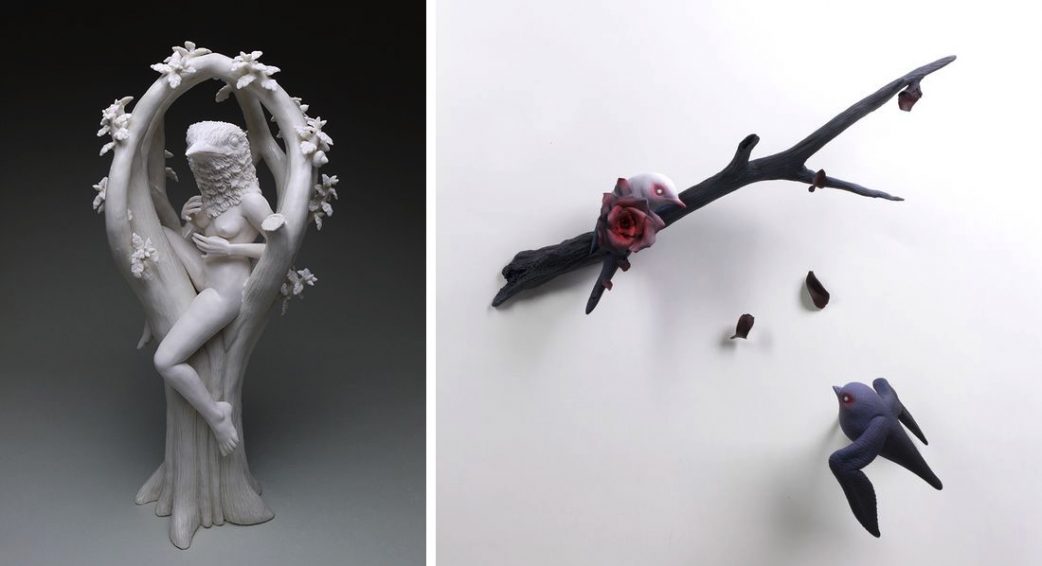 Beautiful Bizarre Magazine
A carefully curated and beautifully published print and digital new contemporary art publication, Beautiful Bizarre Magazine showcases the work of emerging and leading artists and photographers from Australia and around the world. Uniquely tailored to bring to light cutting edge creatives, is a vast and highly engaged community which connects and inspires like-minded passionate people. As the Haven Gallery Owner, Erica Berkowitz, explains, when the gallery opened its doors over two years ago, an advertising partnership with Beautiful Bizarre Magazine was paramount. She describes the magazine as a young publication filled with passion, strong curation, theory and artful design, standing up to and standing out from many of its peer publications.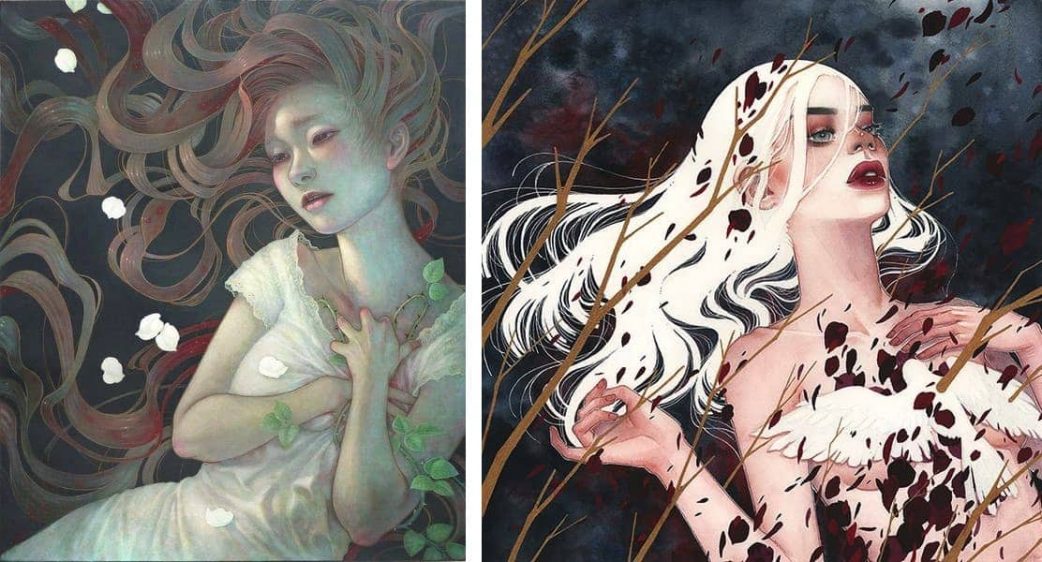 Group Exhibition at Haven Gallery
Through her careful and ruminative curation of artwork, Beautiful Bizarre Magazine's Editor in Chief, Danijela Krha Purssey, has championed both emerging and established artists. The exhibition Heart's Blood will be on view at Haven Gallery in Northport from September 16th until October 15, 2017. The opening reception will be held on September 16th, from 6 to 8 p.m. Copies of the latest issue of Beautiful Bizarre Magazine will be available for sale at the event and throughout the exhibition.
Featuring artists are: Adrian Borda, Akiki Ijichi, Amber Carr, Amy Sol, Bella Harris, Caia Koopman, Camilla d'Errico, Carisa Swenson, Chie Yoshii, Ciou, Crystal Morey, Elizabeth McGrath, Emil Melmoth, Emilie Steele, Erika Sanada, Fay Helfer, Forest Rogers, Glenn Arthur, Gretchen Lewis, Hieu Nguyen, Hikari Shimoda, Jasmine Becket-Griffith, Jessica Joslin, Jel Ena, Kari-Lise Alexander, Karly Perez, Kathie Olivas, Kurtis Rykovich, Lana Crooks, Laura Colors, Lori Nelson, Mahlimae, Miho Hirano, Miso, Naoto Hattori, Nadezda, Octoplum, Peca, Richard J Oliver, Scott Radke, Sheri DeBow, Tracy Lewis, Virginie Ropars, Yoko d'Holbachie, Young Chun and Zoe Lacchei.
Featured image: Miho Hirano - Traces of feelings (detail). All images courtesy of Haven Gallery.