Although urban contemporary art is one of the defining characteristics of Berlin, this art field still remains hugely underrepresented in the German capital's cultural scene. THE ART UNION and Urban Spree Galerie are determined to change that, and bring Berlin's urban artworks into the forefront, which is why they will organize an eclectic exhibition of works by some of the finest Berlin-based artists. WHAT THE WEEKEND IS GALLERY exhibition will include works by 58 exceptional artists working in a variety of media, subgenres and artistic styles.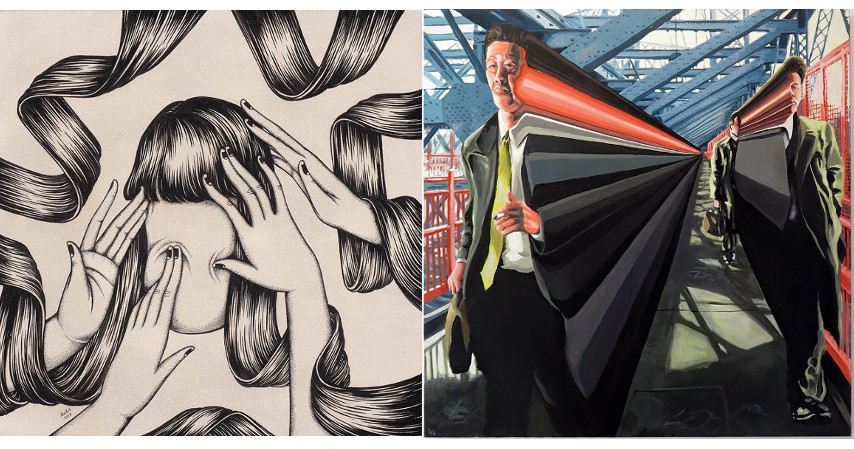 ONE CITY – ONE WEEKEND – ONE GALLERY – 58 ARTISTS
The exhibition's title WHAT THE WEEKEND IS GALLERY is a humorous reference to the official GALLERY WEEKEND that will be taking place simultaneously with the exhibit. By realizing that this event doesn't provide much room for contemporary pieces, THE ART UNION and Urban Spree will set up a concurrent group show following the concept of ONE CITY – ONE WEEKEND – ONE GALLERY – 58 ARTISTS. Although each artist will bring his or her unique style to the show, all of the participants have two things in common : their cosmopolitan spirit and their generational experience. Although all creatives whose works will be presented at the show are Berlin-based they come from a variety of countries including other European countries such as Belgium, Poland, UK, and Netherlands, but also distant lands such as Australia, Chile, Japan, US, and Canada. A majority of the participants are born after the 1980 and share similar Millennials aesthetic.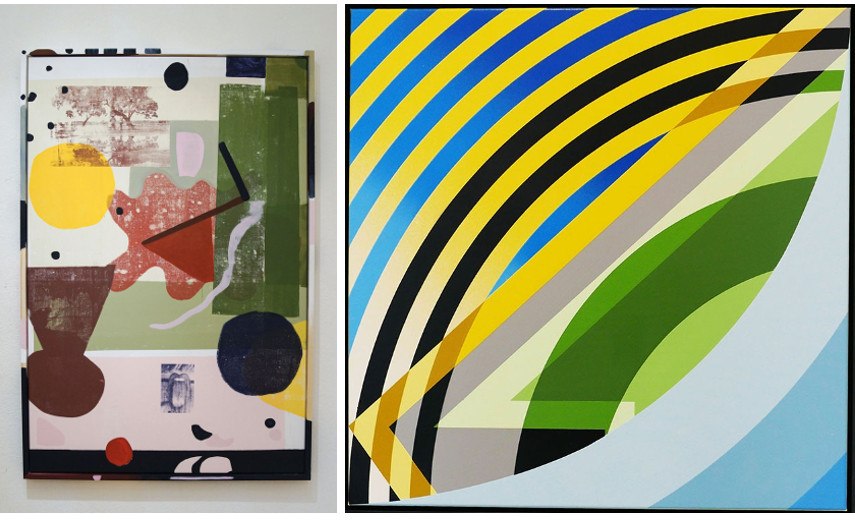 From Realistic Portraits to Abstract Works
The exhibition gathers works by both established and internationally recognized masters and new emerging talents. Prominent street artist Above will present one of his trademark abstract artwork at the upcoming show. Blue and yellow tones dominate the piece that conveys the sense of summer. French-born artist BLO used red and blue to summon one of his seductive heroines while Felix Gephart chose a football hooligan as the main subject of his work. The exhibition will also include an array of works by female artist ranging from portraits made by Julia Benz and Alaniz to monochromatic surreal fantasy by Polina Soloveichik.
The Exhibition's Video Teaser
Enjoy the Weekend at Urban Spree Galerie in Berlin
Composed of works by 58 exceptional artists, WHAT THE WEEKEND IS GALLERY exhibition is incredibly versatile and truly compelling. The comprehensive group show is organized by THE ART UNION, an organization whose goal is to close the gap between artists, the audience and the art market through exhibitions, artists residence, and funding and exchange programs. The visitors of the Urban Spree Galerie will have the opportunity to explore an array of intricate works by Berlin-based artists and find their favorite piece from April 28th until May 1st, 2016 when the exhibition will end.
Featured images : Artwork by Jim Avignon ; Left : Artwork by Falk Land / Right : Artwork by BLO ; Artwork by Felix Gephart ; Artwork by Christoph Rode ; Left : Artwork by Björn Heyn / Right : Artwork by DeDeKid ; Artwork by Sandra Rummler ; Left : Artwork by Billy / Right : Artwork by Joseph Loughborough ; Artwork by HRVB ; Artwork by Johannes Mundinger ; Artwork by Bene Rohlmann ; Left : Artwork by Sokar Uno / Right : Artwork by Duncan-Passmore ; Left : Artwork by Zebu / Right : Artwork by XOOOOX; Artwork by JAW ; Artwork by Bene Rohlmann ; Left : Artwork by UNTUNE / Right : Artwork by MYMO ; All images courtesy of THE ART UNION