Guggenheim Collection of modern art is among the most significant in the world. Its history is marked with personal strivings, endurance and persistence. For the 80th anniversary of the Solomon R. Guggenheim Foundation, the Museum in New York will greet visitors with over 170 modern artworks from permanent collections held in New York and Venice. Titled Visionaries: Creating a Modern Guggenheim, the exhibition will offer to public the story of modern art and its development through works of some of the most significant artists, and in addition, it will showcase the radical activities of six patrons who introduced to the world some of the most significant artists of their day.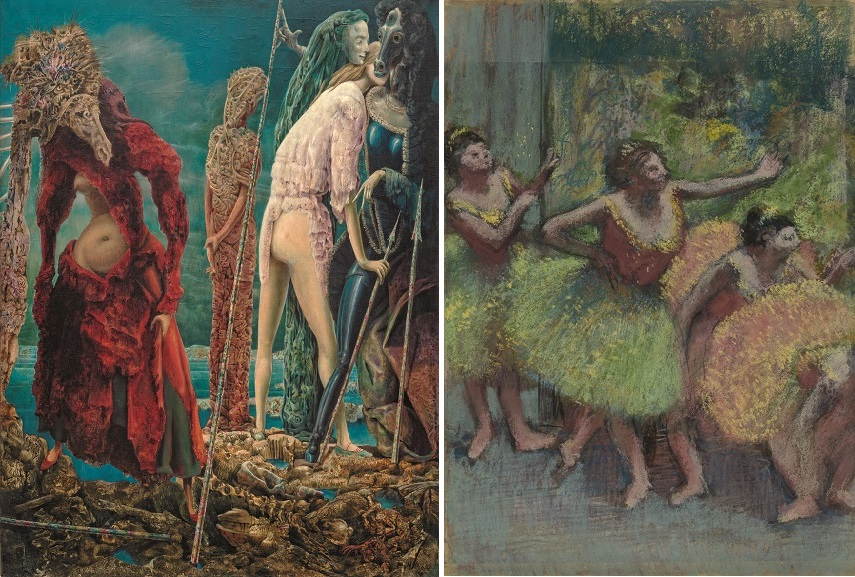 Solomon R. Guggenheim, a Patron of Modern Art
Among the patrons Solomon R. Guggenheim (1861–1949) stands out as the Museum's founder. With his trusted advisor Hilla Rebay (1890–1967), a German-born artist, he focused on collecting nonobjective art, which is a strand of abstract art known for its adherence to geometric forms and exploration of the spiritual. Solomon R. Guggenheim's collection was assembled during the economic crisis of 1930s and the war in the 1940s. The collection with its unparalleled modern holdings made a basis for the Guggenheim's Foundation, established in 1937, and the later Museum of Non-Objective Painting, which opened in 1939. Wassily Kandinsky is among the artists Guggenheim collected and was particularly drawn by Kandinsky's spiritual ideas behind the strict geometric forms on his paintings.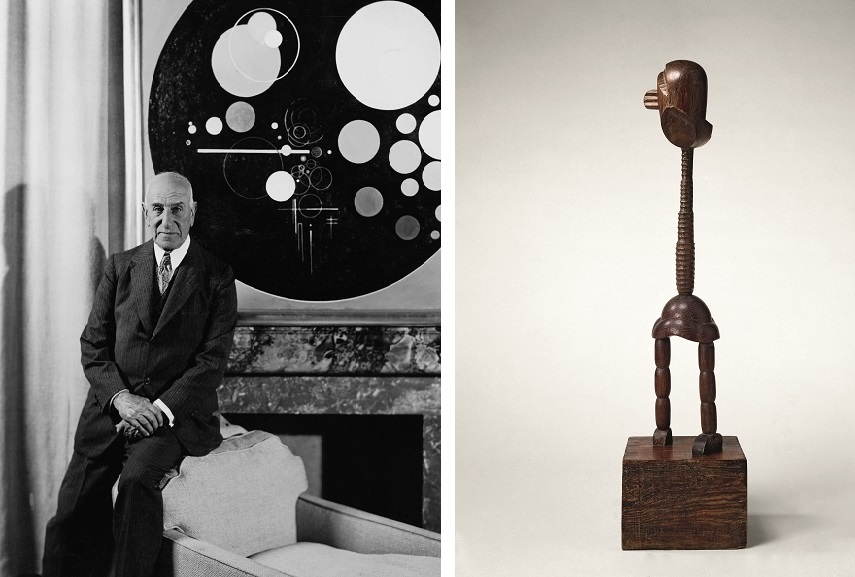 The Creation of Collection
The collection acquired by Solomon R. Guggenheim was later shaped thorough major acquisitions from contemporaries who similarly to Guggenheim shared the passion for modern art and the pioneering spirit. From Justin K. Thannhauser (1892–1976) a significant collection of Impressionist, Post-Impressionist, and early School of Paris masterworks was purchased, while émigré art dealer Karl Nierendorf (1889–1947) was the source of the eclectic Expressionist inventory. Surrealist paintings and abstract art entered collection via Solomon's niece Peggy Guggenheim (1898–1979), who was a self-proclaimed "art addict". Some of the key pieces came from the Katherine S. Dreier (1877–1952) and Hilla Rebay, the artists who were pivotal figures in promoting avant-garde and modern art in America, and their private estates.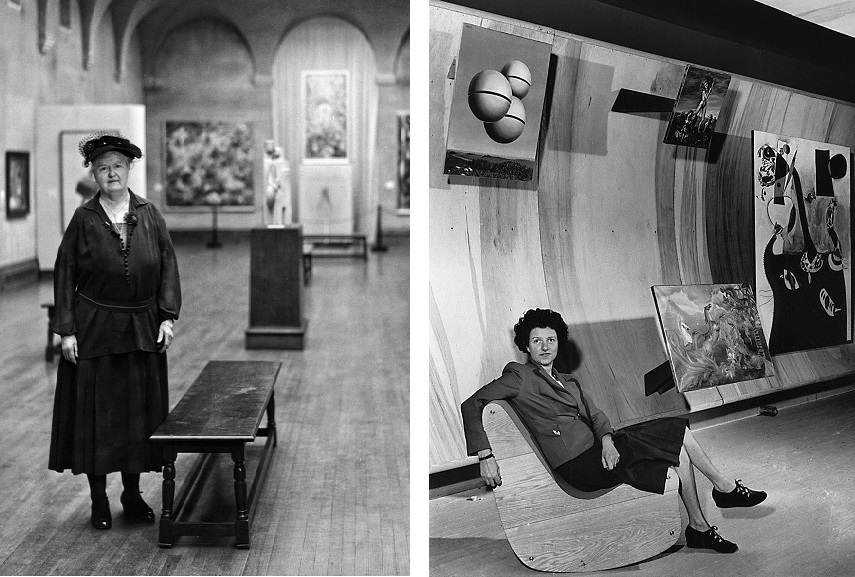 Visionaries at Guggenheim
Visionaries: Creating a Modern Guggenheim exhibition will showcase the works of some of the most renowned Modernists, including Alexander Calder, Paul Cézanne, Marc Chagall, Kandinsky, Paul Klee, Piet Mondrian, Pablo Picasso, Jackson Pollock, and Vincent van Gogh. Their art pieces will be complemented with the works of less known artists from the same period, coming to a number of 70 artists that will be featured along with six patrons. Together, this group of visionaries helped in establishing the Guggenheim Foundation's identity and its global scope. The exhibition is organized by curator by Megan Fontanella. Visionaries will open at Solomon R. Guggenheim Museum in New York on February 10, 2017 and will be on view until September 6.
Featured images: Wassily Kandinsky - Composition 8 (Komposition 8), July 1923; Paul Delvaux -The Break of Day (L'aurore), July 1937; Perle Fine - Polyphonic, 1945/ All images courtesy of the Guggenheim Foundation.