It's not a secret that art from certain geographical regions is underrepresented on the global art scene. Recently, there has been several attempts to change the Western-centric view of the art world and Guggenheim UBS MAP Global Art Initiative represents one the more grandiose endeavors in that respect. This project initiated by Solomon R. Guggenheim Foundation and financed by UBS aims to present a wide range of talented artists from three regions (South and Southeast Asia, Latin America, and the Middle East and North Africa) to Western audience. The project will be executed through a series of acquisitions, workshops, exhibitions and similar artistic and educational events. Under the Same Sun: Art from Latin America Today group show is a part of the project and it will introduce some of the finest Latin American artists to the visitors of South London Gallery.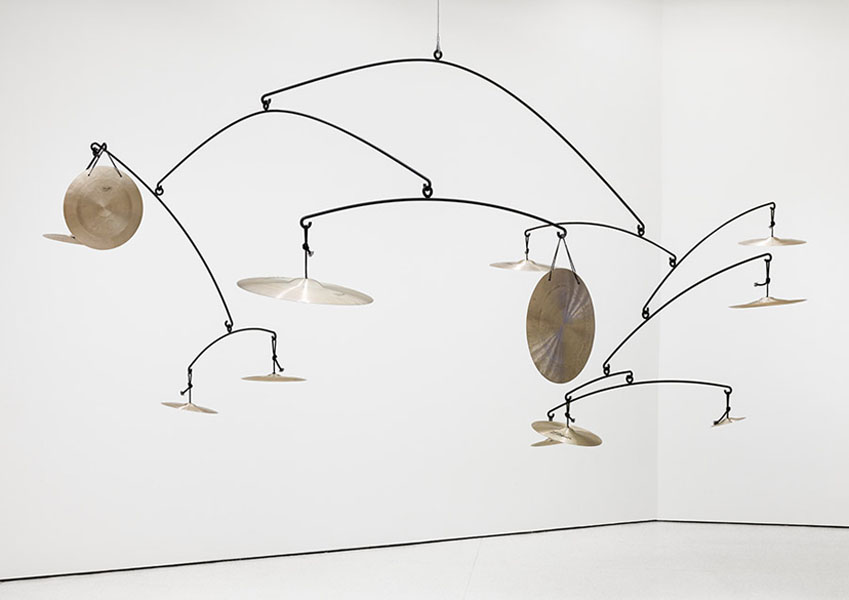 Early Pioneers and new Talents Gathered Under the Same Sun
Under the Same Sun: Art from Latin America Today exhibition will present works by artists born after 1968, but will also feature pieces by several contemporary art pioneers who were active in the 1960s and 1970s. During his first travel outside of Cuba, artist Wilfredo Prieto placed a plant into a wheelbarrow and went on to an extensive five-kilometer walk. Images of this unique travel will be presented at the exhibition through a series of intricate prints. Artwork by Alfredo Jaar entitled A Logo for America explores the social and political divisions that come as a result of globalization. The division is powerfully depicted in a digital color video that features an electronic billboard displaying the statement, This is Not America, that appears across an outline of the USA.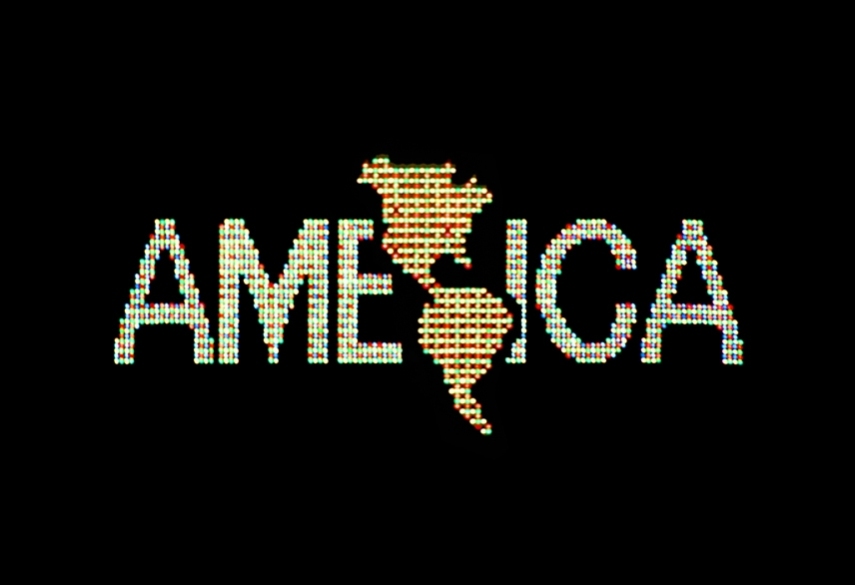 Rebellious Works by Tania Bruguera and Amalia Pica
Several months after her release from Cuban prison, dissident artist Tania Bruguera will present the very piece that got her arrested. An installation and a video of her notorious Talin Whisper #6 performance will remind the viewers of the numerous freedom of speech restrictions present in the artist's native country. We may not see anything threatening in the A ∩ B ∩ C (read as A intersection B intersection C) artwork by Amalia Pica, but in the 1970s Argentina's military junta would undobtebly destroyed this "harmful" piece. The artwork reflects the time when this particular concept of diagrams and intersections was banned from being taught in schools because the military regime considered it subversive.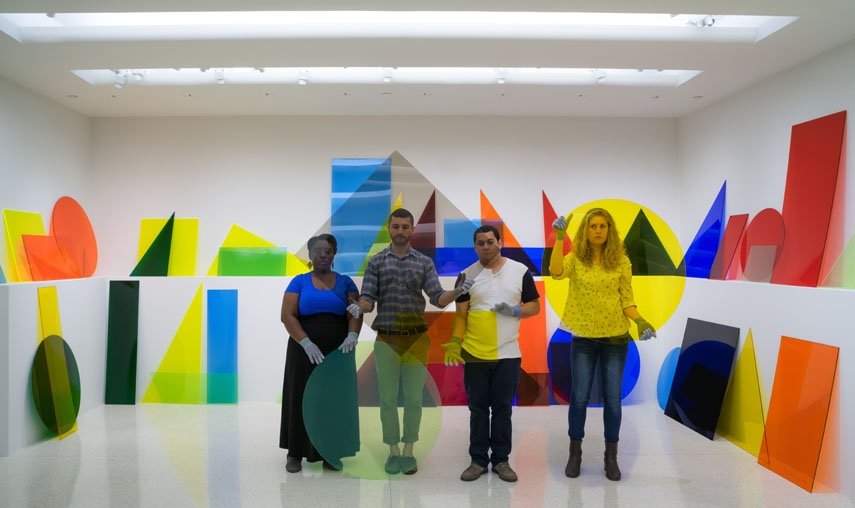 Colombian art at South London Gallery
Movement of the Liberation of the Coca Plant, by Wilson Díaz represents a humorous exploration of issues such as drug trade and corruption that retain a strong influence on Colombian society of today. Another Colombian artist, Gabriel Sierra rebels against the rules of functionality in design and architecture by confronting the man-made metal coatrack with organic materials such as apples, lemons, and grapes. Apart from already mentioned pieces, the exhibition will include numerous works dealing with topics of repressive governments, social inequality, and the uninterrupted circle of economic crises and economic progress. Under the Same Sun: Art from Latin America Today opens on June 10th, 2016 at South London Gallery. Visitors of the London gallery will have the opportunity to see some of the finest works of versatile Latin American artists till September 4th, 2016 when the exhibition closes.
Editor's tip :Contingent Beauty: Contemporary Art from Latin America
Works by numerous contemporary Latin American artists are featured in this 2016 book that reveals the way in which the beauty of the artworks is contingent upon cultural interpretation. These objects, while formally sophisticated and alluring, are not ends unto themselves, but rather tools intended to heighten viewers' awareness of critical factors that shape the lives of these artists, such as poverty, gender, political repression, the war on drugs, and globalization. Tensions between beauty and violence, seduction and repulsion, elegance and brutality contribute to the enduring impact of Latin American art. By employing both sociological and cultural approach Contingent Beauty: Contemporary Art from Latin America provides a revelatory learning experience for those who want to know more about Latin American art.
Featured images : Wilson Díaz - Movement of the Liberation of the Coca Plant, 2012/2014. Neon, 87.4 x 86.5 x 5.5 cm, edition 2/3, Solomon R. Guggenheim Museum, New York, Guggenheim UBS MAP Purchase Fund ; Tania Bruguera - Tatlin's Whisper #6 (Havana Version), 2009, Installation with stage, podium, loudspeaker, video camera, microphones, and color video, with sound, 40 min., 32 sec. Overall dimensions variable. Edition 1/1.Solomon R. Guggenheim Museum, New York, Guggenheim UBS MAP Purchase Fund © Tania Bruguera ; Wilfredo Prieto - Walk, 2000, Plant, soil, photograph, and wheelbarrow, overall dimensions variable Solomon R. Guggenheim Museum, New York, Guggenheim UBS MAP Purchase Fund © Wilfredo Prieto ; Jonathas de Andrade -Posters for the Museum of the Man of the Northeast (Cartazes para o Museu do Homem do Nordeste), 2013, 77 chromogenic prints, mounted on acrylic panels, ten inkjet prints, and six photocopies on acetate with overhead projector, overall dimensions variable, chromogenic prints: 72 x 50 x 3 cm each; inkjet prints dimensions vary, acetate sheets 21.6 x 28 cm each, edition 2/5 Solomon R. Guggenheim Museum, New York, Guggenheim UBS MAP Purchase Fund © Jonathas de Andrade, Installation view: Under the Same Sun: Art from Latin America Today, Solomon R. Guggenheim Museum, New York, June 13–October 1, 2014, Photo: Kristopher McKay © Solomon R. Guggenheim Foundation ; Amalia Pica - A ∩ B ∩ C, 2013, Acrylic shapes and occasional performance, overall dimensions variable Solomon R. Guggenheim, New York, Guggenheim UBS MAP Purchase Fund © Amalia Pica Installation view: Under the Same Sun: Art from Latin America Today, Solomon R. Guggenheim Museum, New York, June 13–October 1, 2014, Photo: David Heald © Solomon R. Guggenheim Foundation ; Carlos Amorales - We'll See How Everything Reverberates (Ya veremos como todo reverbera), 2012. Copper alloy, steel, and epoxy paint, three parts: one part 700 cm diameter; two parts 500 cm diameter. Solomon R. Guggenheim Museum, New York, Guggenheim UBS MAP Purchase Fund Installation view: Under the Same Sun: Art from Latin America Today, Solomon R. Guggenheim Museum, New York, June 13–October 1, 2014. Photo: Kristopher McKay ; Alfredo Jaar -A Logo for America, 1987/2014, Digital color video, silent, 37.5 sec, Solomon R. Guggenheim Museum, New York, Guggenheim UBS MAP Purchase Fund