Political decisions often provoke artistic reactions. Examples from recent years show us that art has been an active participant in many political debates, from anti-Trump protests, to fights against raging capitalism. Guillaume Simoneau photography enters this debate from a scientific angle, following the revoking of funds for research in science by the last Conservative Government in Canada. His photographs at Experimental Lake exhibition at Stephen Bulger Gallery are signposts in the wilderness – they are not a memorial, but active agents showing us a delicate, but often misbalanced relationship between humans and nature.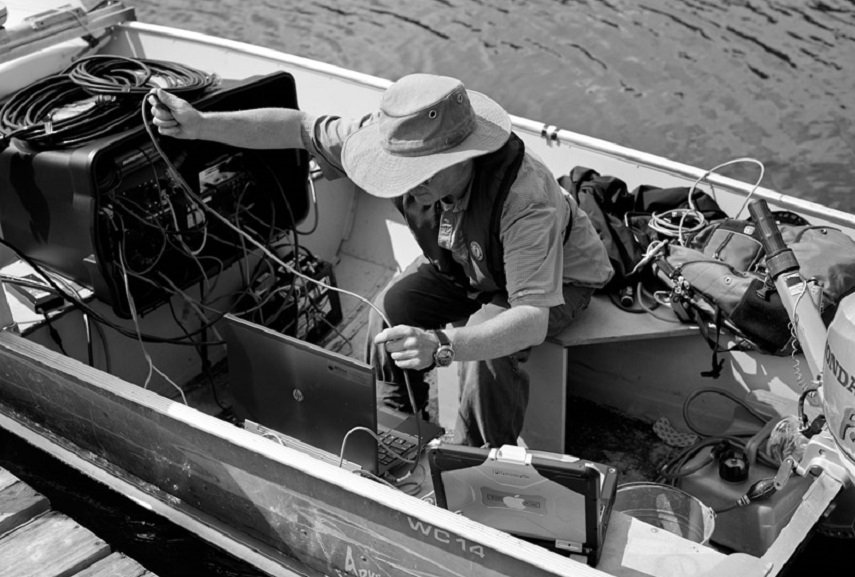 Mysterious and Rich Itinerary of Discovery
Although the political message can be traced in the photography of Guillaume Simoneau, the storyline is not the one of coherence and continuity but rather of fragments that reminds us of the beauty but also prevents us from grasping the complete narrative. Fragmentation of the story leaves unnecessary details behind, offering instead the moments of interaction between people, nature and objects.
We can piece the storyline back together, but the richness and mysteriousness of the represented remains as an immanent and sometimes even pungent itinerary that encompasses and drives the narrative. The photos speak of pilgrimage, epiphany, and discovery, never crossing the line of the selfless stoicism. The images show us the times of day, scientific equipment, and experiments on the water, creating aesthetics removed from any explanatory needs.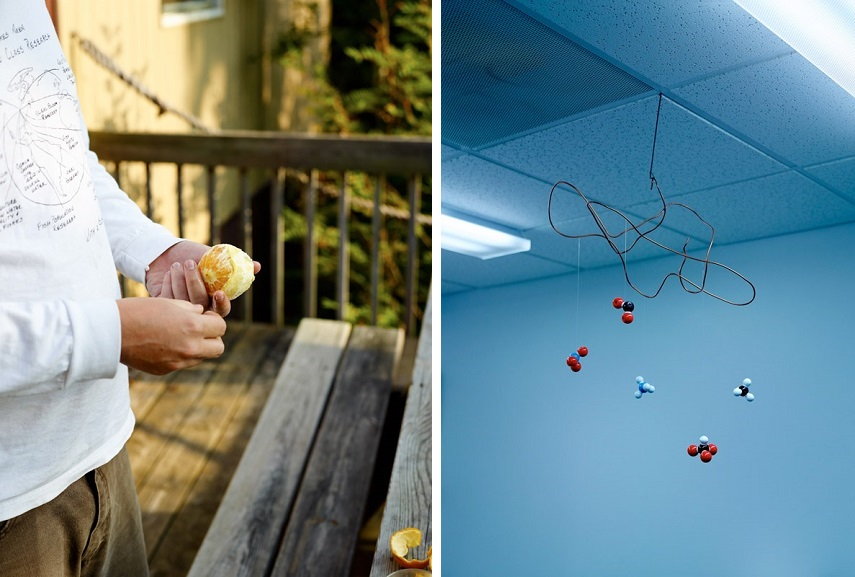 Guillaume Simoneau Photography
Guillaume Simoneau currently lives and works in Montreal, but comes originally from Québec, where he was born in 1978. He has diploma in applied science, but soon after receiving it turned to independent studies in photography. The photographic work he produced so far has been chosen for a number of permanent collections, such as the Museum of Contemporary Photography (Chicago), Victoria & Albert Museum (London), and the Museum of Fine Arts (Houston).
Among his works that also gained a wider media attention is a series Love and War, later published into a book. Love and War follows Simoneau's personal heartache after his girlfriend decided to join the US Army and is shipped to Iraq following the 9/11 attacks. The Experimental Lake series has also been selected for publication in 2017.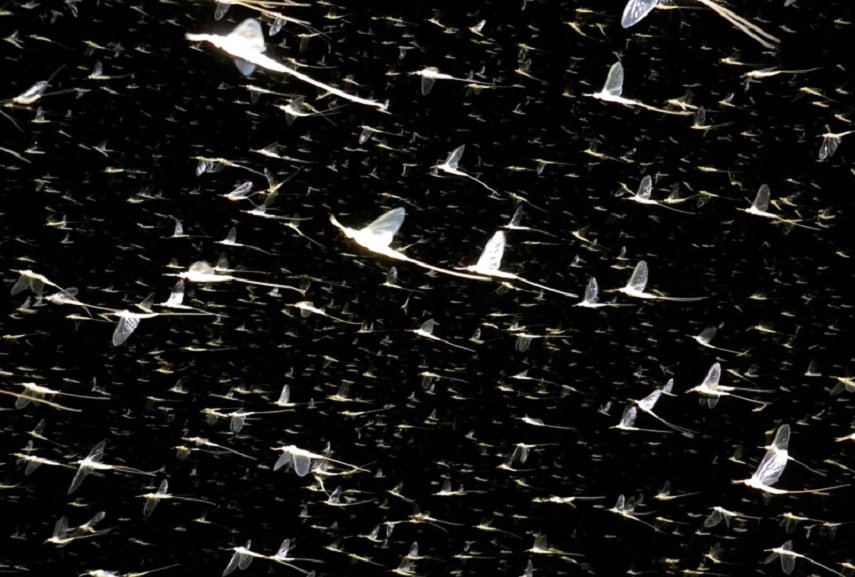 Experimental Lake at Stephen Bulger Gallery
Altough taken at the Experimental Lakes Area (ELA), the series is not about this region per se. Instead, it is a compound of images produced at the location, which show some activities marked by the spirit and beauty of the location. As Simoneau stated himself, the search in these photos is for the simple outside, removed "from the omnipresent vanity found all around us these days."
The exhibition of Guillaume Simoneau photography Experimental Lake opens at Stephen Bulger Gallery in Toronto, Canada, on April 1st, and runs until May 6th, 2017. The artist's reception will be held on Saturday, May 6th, from 2-5pm.
Featured image: Guillaume Simoneau - Lightning storm clean, on location ELA Canada,2015. All images courtesy of Stephen Bulger Gallery.