Syria continues to be torn by the war as the country's three-year-old conflict goes on. While the world has stopped counting Syria's dead, based on the latest information from the Britain-based Syrian Observatory for Human Rights, the death toll in the Syrian conflict has exceeded 150,000. At least two millions of its citizens have fled into neighboring states and more than two million others have been displaced within its borders.
Syrian Soul
It seems that Syrians were left with nothing but to bury their dead and watch their heritage, which has existed since the dawn of civilization, standing in ruins. Just six years ago, Damascus was chosen by UNESCO to be the Arab Capital of Culture and today is dipped into a war. But for the moment, let's look at this beautiful mural which tells us that the soul of Syrian people is still alive.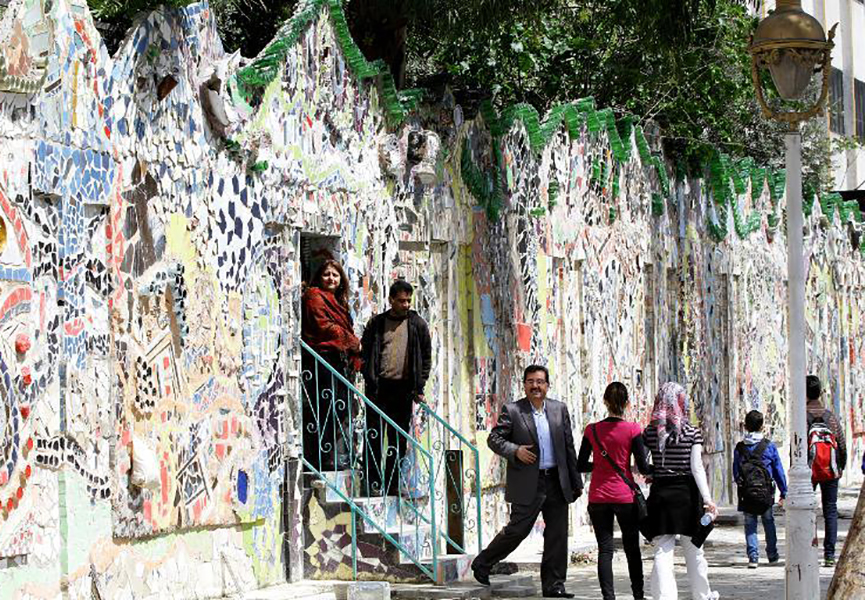 Guinness World Record – 720 m2
A group of Syrian artists led by Moaffak Makhoul have created the world's biggest mural made of recycled materials in Damascus, a noble work of art aimed at brightening public space in a city exhausted by war and sanctions. Syrians turned to creativity and set a Guinness World Record, as announced two days ago. The mural took about six months to complete and was finished in January.  It is made from recycled materials such as soft drink cans, broken mirrors, ceramics, bicycle wheels, pipes, cooking utensils and other scrap objects and displayed on a street outside a primary school in Al Mazzeh neighborhood of Damascus. The mural measures 720 square meters and runs along a key motorway through the centre of the Syrian capital.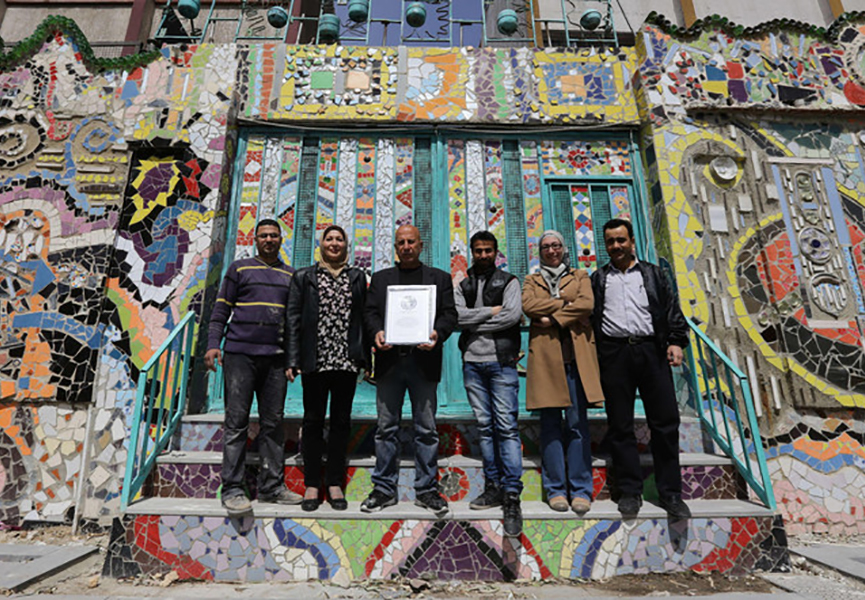 Love Beauty, Love Creativity
"In the difficult conditions that the country is going through, we wanted to give a smile to the people, joy to the children, and show people that the Syrian people love life, love beauty, love creativity," said Makhoul. The vibrant, multi-colored mural has brought people out onto the street. Housewives gave the artists a helping hand, supplying them with bits and pieces of domestic waste, said Rajaa Wabi who also worked on the mural. "Many people came from war zones to give us their house keys or other personal objects. All sorts of people have come to see it. The mural has reunited" Syrians, she said.
The heart of bleeding Syria still beats. Symbolically, since it is made ​​from waste, the mural sends a message that Syrians will rebuild their wounded City of Jasmine despite the destruction.