After ten years in Wynwood, Pan American Art Projects is moving to Little Haiti as part of the trajectory to new territory for the art scene in Miami. The new space of Pan American Art Projects will be inaugurated with the Gustavo Acosta exhibition entitled Paper Trail. And this exhibition serves as a perfect metaphor for change as this new body of work on paper reflects upon a sense of place and what change looks like through the examination of two cities - Havana, where the artist was born and raised, and Miami, where he now lives and works (if you like art on paper, be sure to follow Art on Paper New York and Art on Paper Miami). Acosta's approach and understanding of architecture is very unique, while his art could be understood as an attempt to understand political and social significance of architecture.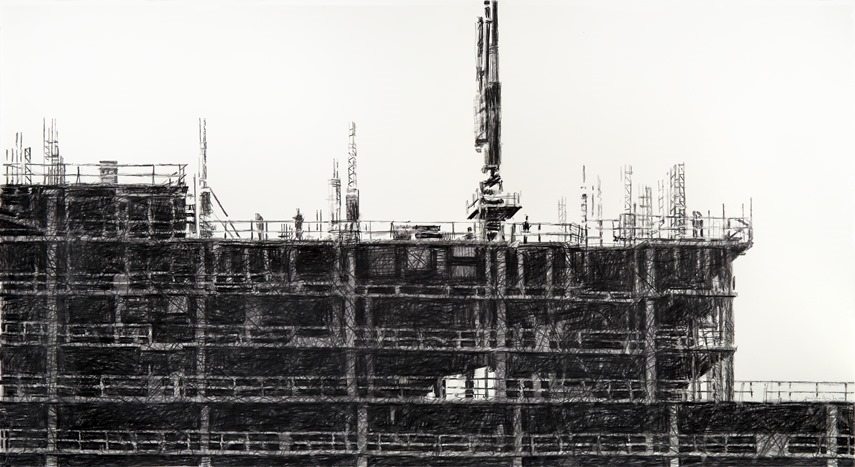 Deconstructing Architecture – The Art of Gustavo Acosta
Gustavo Acosta was born in 1958 in Havana, Cuba. He attended the San Alejandro Academy, and later on the Superior Institute of Art (ISA), both in Havana. His work has been extensively exhibited internationally. Recently a vast selection of his work was on a touring exhibition in Brazil, which began at the Caixa Cultural de Rio de Janeiro and ended at the Caixa Cultural in Sao Paulo. This great artist focuses on architecture, or to be more precise, on the power of architecture, both its external grandeur and the darker histories it may conceal. Skeptical of ideology, political or aesthetic, Acosta's paintings combine historically disassociated areas of artistic expression: three-dimensional space, theatre, and Modernism's emphasis on the two-dimensional surface. For Acosta, the notion of aesthetic purity is just another form of imprisonment. What is unique in Acosta's art is his approach towards architecture. He does not deal with architecture and related themes in aesthetical ways; he is not interested in aesthetics, but in role of architecture in power relations (take a look at our article about Deconstructivism and its 10 most amazing buildings).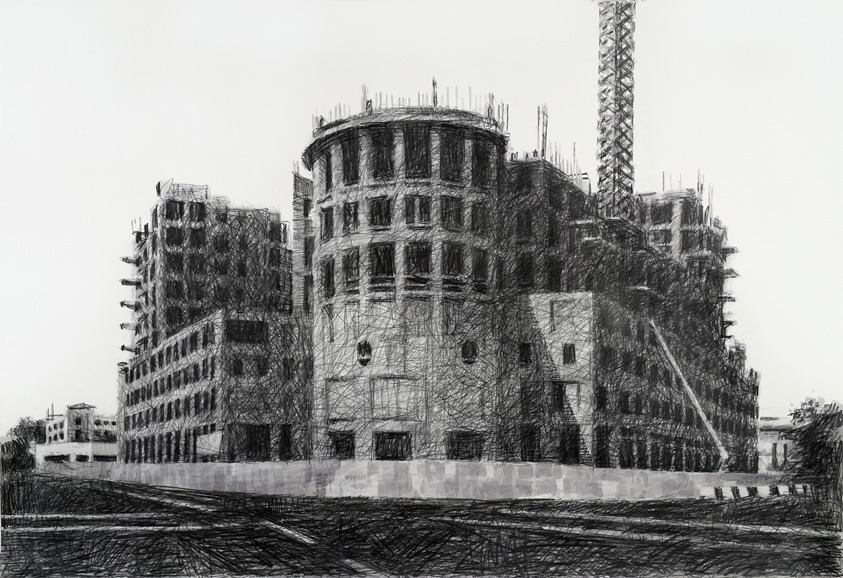 Paper Trail
Architecture as a representation of power has been a constant theme in Acosta's oeuvre. His urban renderings place him, at times, as an observer, and others as a commentator on the social and political aspects that architecture represents. In this new collection of works on paper he acts both. Paper Trail counter-positions images of Miami's accelerated gentrification process with scenes of dilapidated buildings in Havana. Acosta's work speaks to the dialectical processes of life - birth and death - through urban vignettes of these cities. These works comment on the dynamics of both cities, one (Miami) in constant movement forward, the other (Havana) static in time. However, these focusings on Miami and Havana could be translated to other cities as well. Although every city in the world is different, there are always patterns of city's dynamics that could be identified in both Miami and Havana.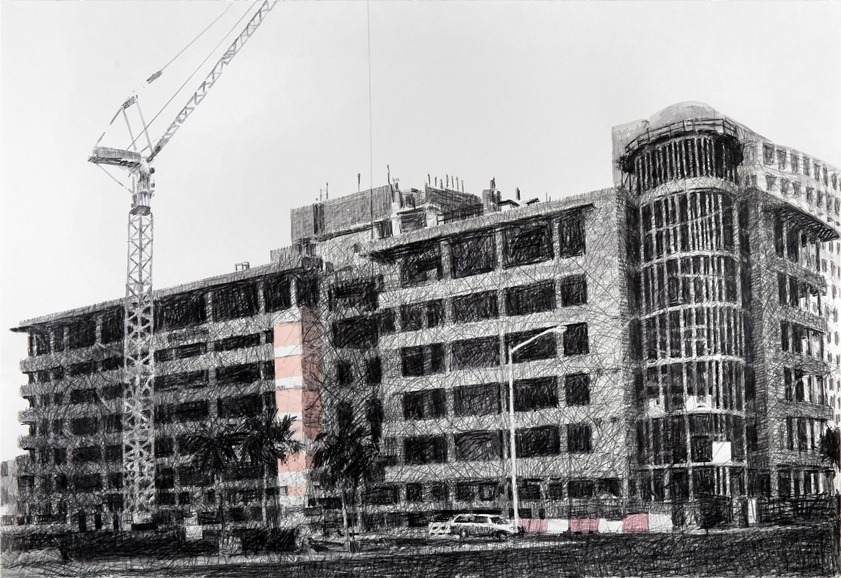 Gustavo Acosta Exhibition at Pan American Art Projects
Pan American Art Projects specializes in art of the Americas with the mission to build a bridge between North and South American cultures by presenting and exhibiting artists from both regions. The art space deals with emerging to established artists, as well as secondary market paintings, sculpture, and works on paper. As we already mention, Pan American Art Projects moved to new location, so be sure to check out the new space with great inaugural exhibition. The exhibition entitled Paper Trail will be on view from April 9 until May 14, 2016 at Pan American Art Projects in Miami (6300 NW 2nd Avenue).
Featured Image: Gustavo Acosta - Gables, detail, 2016. Mixed Media on Paper. 30'' x 44". Photo by Gory. Courtesy of the artist and Pan American Art Projects, Miami, Florida.