The wonderful self-taught English contemporary painter Guy Denning has a forthcoming exhibition at Pretty Portal in Düsseldorf, Germany. The new solo exhibition, entitled Shooting Angels, presents recent works influenced by angel imagery and produced in the striking and dramatic style that Guy Denning has become internationally known for. The imagery in the new solo exhibition Shooting Angels is suitably dark, as one has come to expect from the mind of Guy Denning and continues his very painterly path, which is dashed with a punk attitude and appeals to both fine art and urban art lovers. The Pretty Portal gallery in Düsseldorf has a focus on urban contemporary art, with past exhibitions including Through the Looking Glass by Natalia Rak and the recent group show Stencils Only that featured artists such as A1ONE, BTOY and Fin Dac.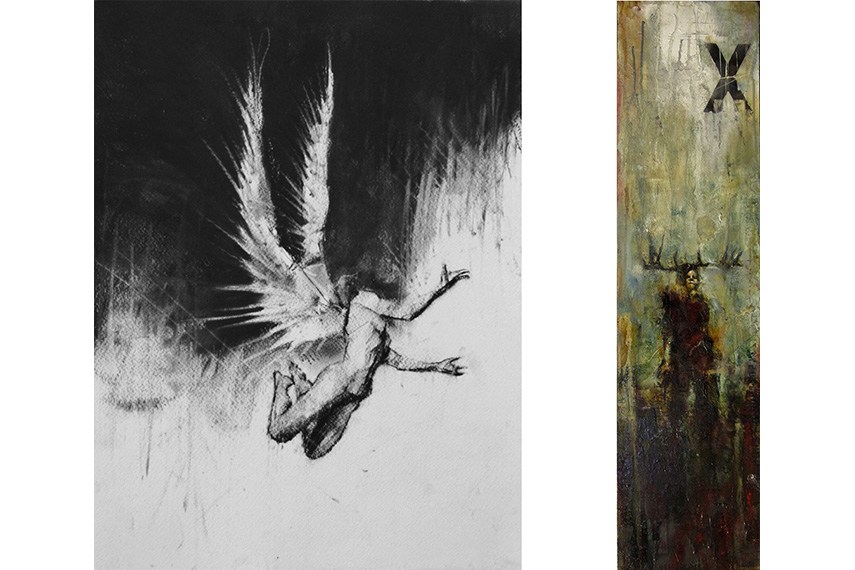 Guy Denning at Pretty Portal
The new solo exhibition by Guy Denning at Pretty Portal will be a must see exhibition for fans of his dark imagery. Shooting Angels comes to the viewer with titles such as The Fallen, Shooting Angels (this is the sound of free speech) and Made in Man's Image, which gives a strong indication of what one can expect to experience when visiting Shooting Angels at Pretty Portal. The art of Guy Denning is always highly emotional and expressive, the superb ways in which his figures are constructed add to the heightened sense of theatrics to convey his messages. Shooting Angels (this is the sound of free speech) is Guy Denning at his best, the beautifully painted angel, crashing to the ground with raw emotion,  juxtaposed with the urban art and punk typography and what looks like printed fingerprints in the top left corner, as if the angel has been arrested. Check out Guy Denning in action with Fifth Wall Presents: Guy Denning and in the Upfest 2012 video in which he paints a portrait of Tricky.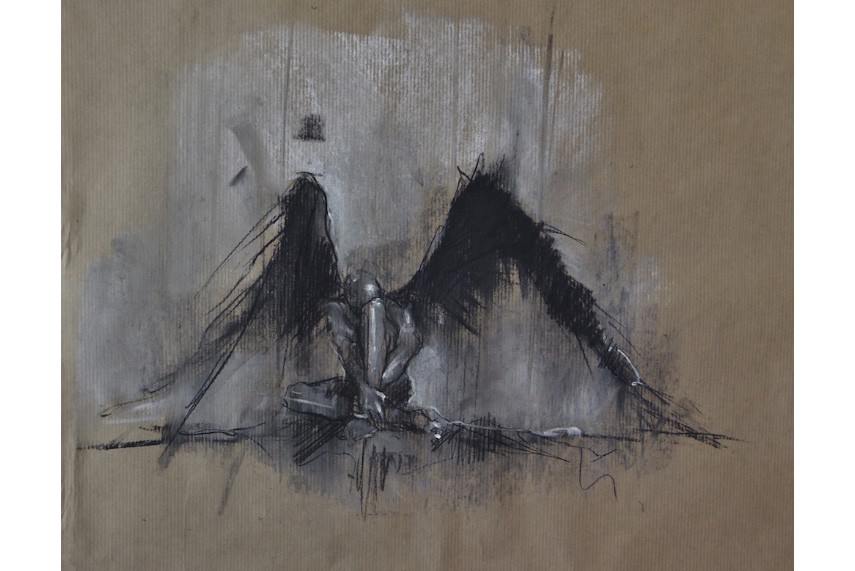 Solo Exhibition Shooting Angels
The new solo exhibition, Shooting Angels, finds Guy Denning continuing to question the society we live in through dramatic but subtle imagery. It was a theme that Denning explored in three international exhibitions during 2011-2012, with paintings inspired by Dante's Divine Comedy, which represented the political problems and failings in contemporary British society. Whether working with Conté and chalk on paper/newsprint, building up layers of text and images in oil on canvas or working on street art, one can't help but be impressed by the techniques, attitude and final images of Guy Denning. Shooting Angels at Pretty Portal in Düsseldorf, continues his exploration of social and political issues, either in simple but stark images, such as The Fall, or with the urban art influenced drips and stencils to be found in the beautiful Made in Man's Image. You may find interesting also, the work of Kamea Hadar and DEFER in Paradise Lost and the Fallen Angels exhibition by Greek painter Fikos.
Shooting Angels by Guy Denning opens at Pretty Portal on 20th April, 2015 and runs through until 22nd May, 2015. Opening reception is on 17th April, 2015 at 19h.
For all the latest exhibition news sign up to My Widewalls today!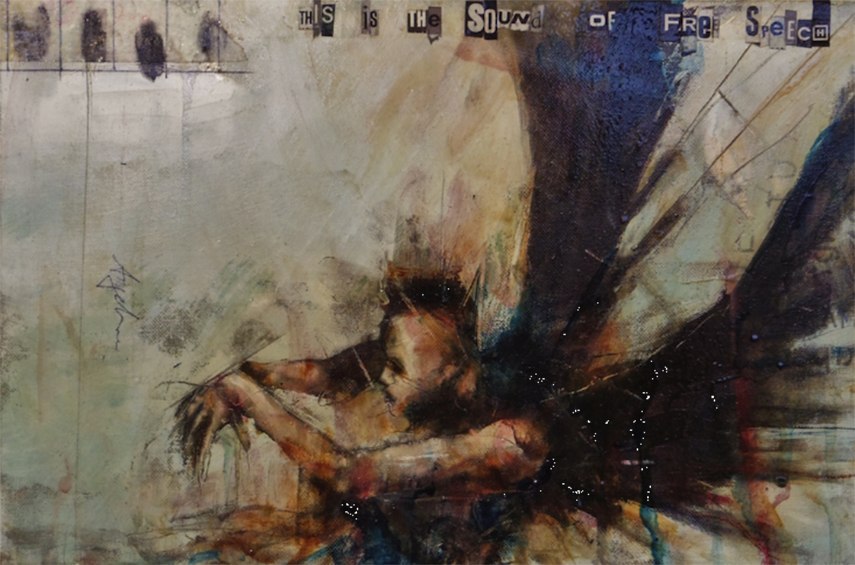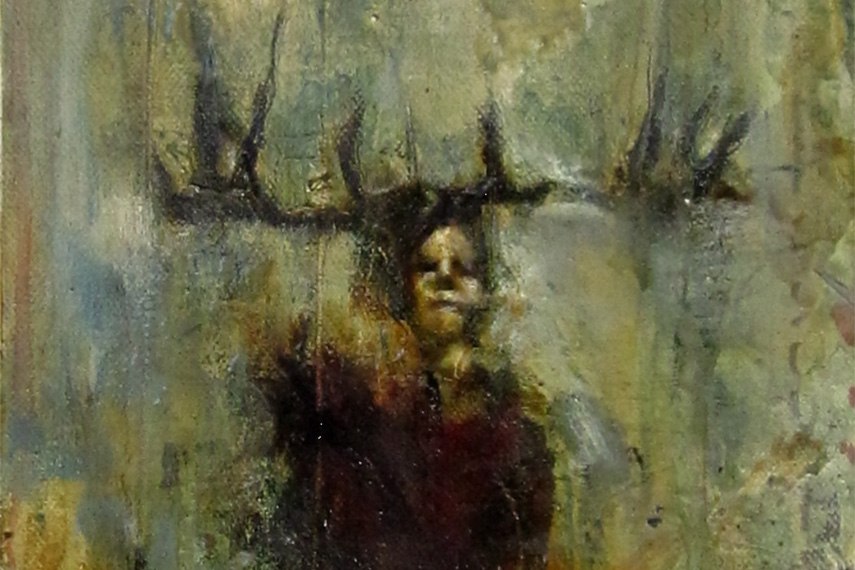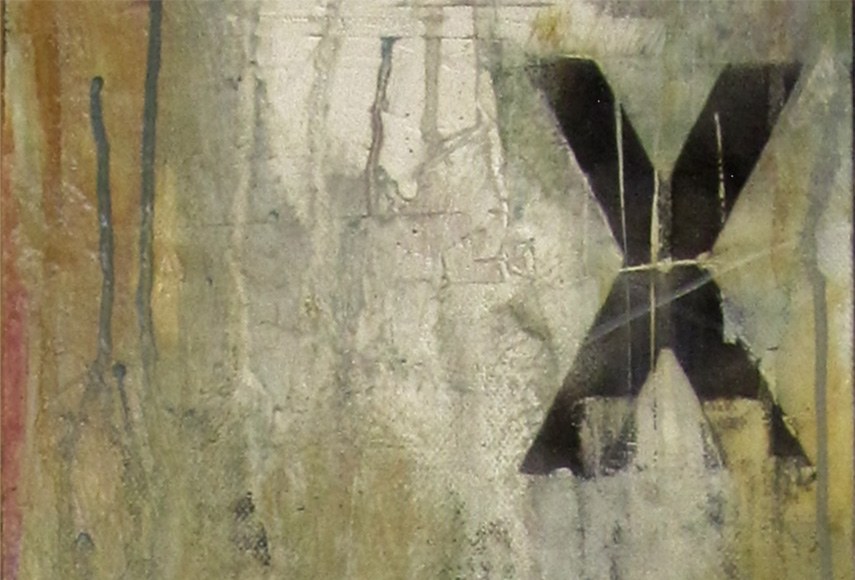 All images courtesy of Pretty Portal.