When we think about to the American artistic production in the last ten years, it is really hard to determine the dominance of one particular genre or style. Reasonably, each city has a specific scene, yet often the artistic practices which tend to encompass high art and popular culture embrace hybridity as their approach.
A very good example of this claim is the work of the Haas Brothers from Los Angeles. For almost a decade, they have been producing witty objects somewhere in between visual arts and design. This artistic duo gained quite a fame so it is not unusual that The Bass Museum in Miami decided to feature their latest works at the exhibition titled Ferngully.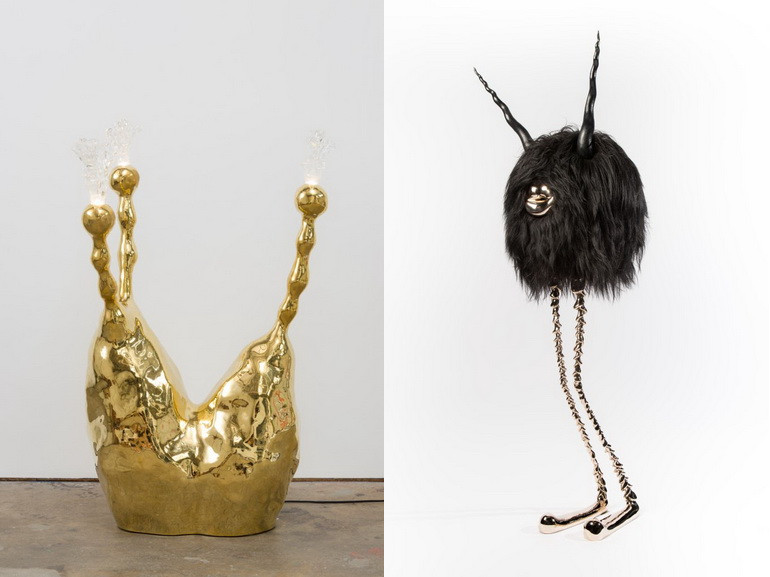 The Brotherly Domains
Shortly after founding The Haas Brothers in 2010, Nikolai and Simon became saluted by the public for their outstanding craftsmanship; the twins managed to construct a peculiar, yet well-articulated sculptural works - anthropomorphic hairy chaises, fantastical beaded chairs and fungi, and hand-layered liquid clay accretion vases, through which hoovers their occupation with sexuality, science fiction, nature, and psychedelia.
It is important to note that their practice is based on collaborations with craft guilds and other partners. The upcoming will be their first solo museum show, aimed to engage the viewer in an immersive environment which evokes cycles of renewal and rebirth found in nature.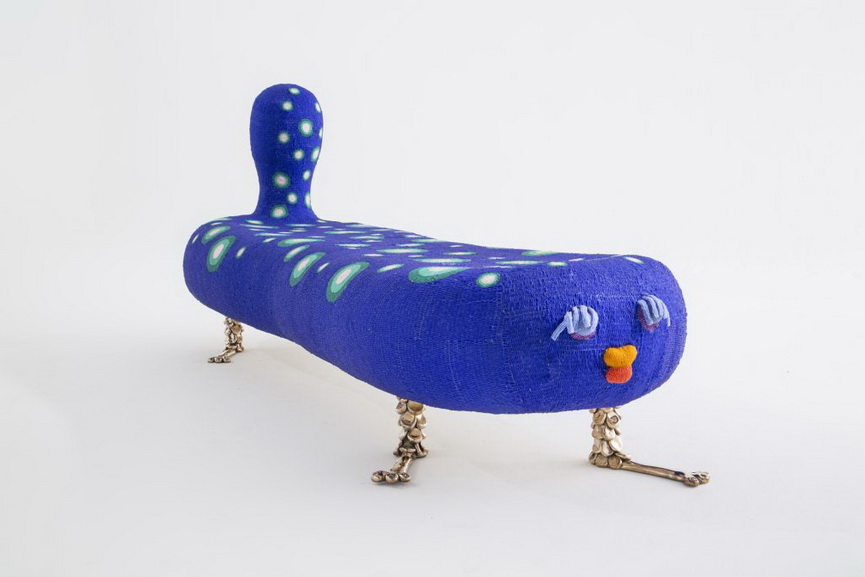 The Installment
The name of the exhibition is inspired by the 1992 cartoon FernGully: The Last Rainforest, which narrates the story of brave characters confronted with the devastation of a natural habitat. Namely, the Haas Brothers were drawn to evoke nostalgia and fantasy related to children imagination in which all sorts of unusual and different things are welcomed and good always triumphs.
The creatures, which are synonymous for brothers practice, will open the show. Their absurd and alien forms are extended by humorous names such as Uma Worm-an or Wavy Jones. Furthermore, the creature community encompasses different personalities, genders, sexualities, races, and human and animal characteristics.
On display will be also exquisitely crafted ceramic vases inspired by palms and famous people; therefore, we will have John Palm Goutier, Pope John Palm, and Palm Grier on view. They are made especially for the exhibition in partnership with the ladies of Lost Hills in California.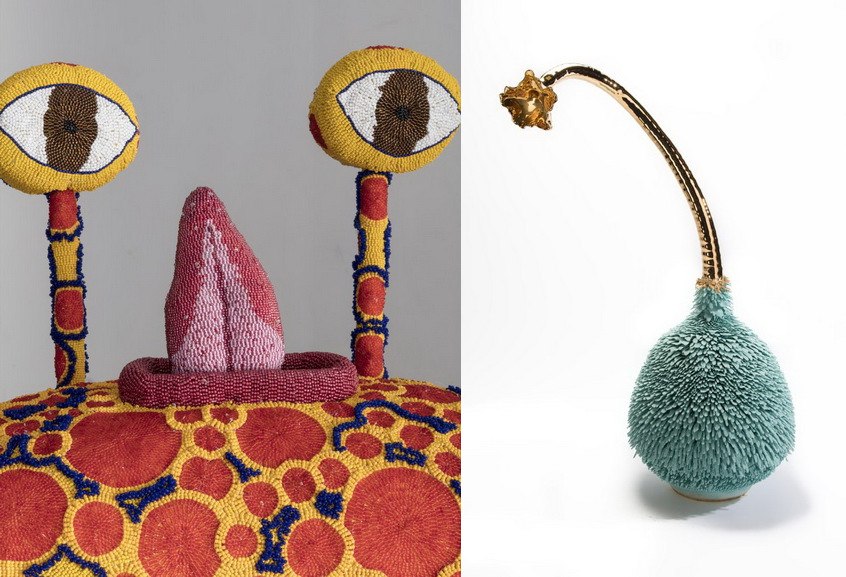 The Haas Brothers at the Bass
This show will underline the unmistakable sense of humor of the Haas Brothers. The series of works which will be shown are not created just for entertainment or purely artistic explorations, but are also sharp visual contributions to a social debate on environmental issues.
The Haas Brothers: Furngally will be on display at the Bass Museum in Miami, FL from 5 December 2018 until 21 April 2019.
Featured images: The Haas Brothers - Bench Fry. Beaded Bench with cast bronze feet; Portrait of Nikolai and Simon Haas. Photo courtesy of Joe Kramm / R & Company. All images courtesy The Bass Museum.