Did you know that Halloween is a contraction of "All Hallows' Evening"? For three days, people remember the dead and, while it still has a religious connotations, this particular date - October 31st - became an important part of popular culture as well.
Vastly famous in the United States, but also around the world in different ways, Halloween becomes a good excuse to go out dressed a bit freakier than usual, after sometimes months of costume preparations.
It's especially fun for kids, as they go trick or treating. Let's not forget all the jack-o-lanterns, scary stories and horror movies, the decorating of one's house and yard.
Speaking of this, perhaps you were just in search of a fitting Halloween art for your home and, what a coincidence!, we can help you meet your next purchased artwork.
Straight from our ever-growing marketplace, scroll down for some special types of freaky Halloween art !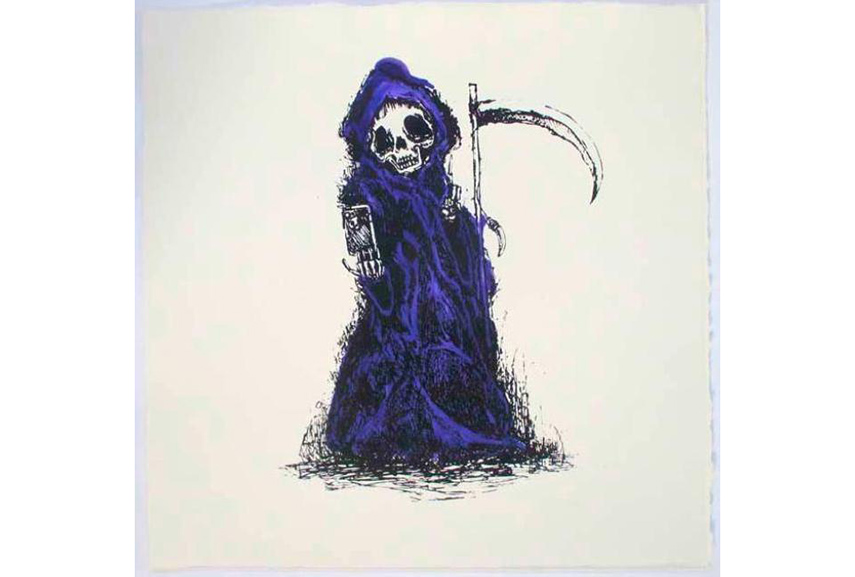 Wan Ho - Selfie
Chinese graffiti artist Wan Ho made a fun mash-up between the Mayhem and today's phenomenon of the selfie - thus, his screen print Selfie, in case you want a not-so-sinister Halloween artwork. This one can be found at Norway's Reed Projects Gallery.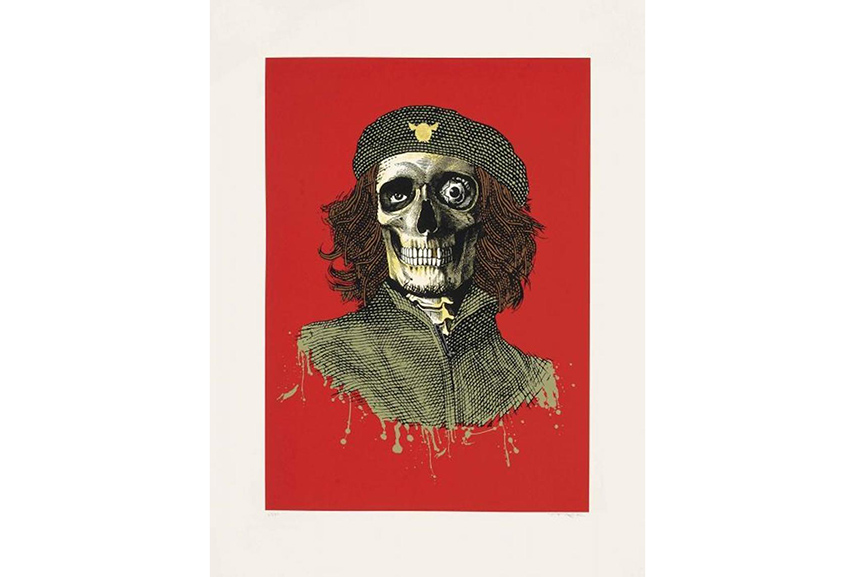 D*Face - Cli-Che
Got someone who is a fan of Che Guevara AND Halloween? Or maybe you're that person? D*Face read your mind with his mash-up of these two things, in his screen print Cli-Che. Found at Ministry of Walls, the artwork seems to have come out straight from The Walking Dead - great choice for your next poster, isn't it?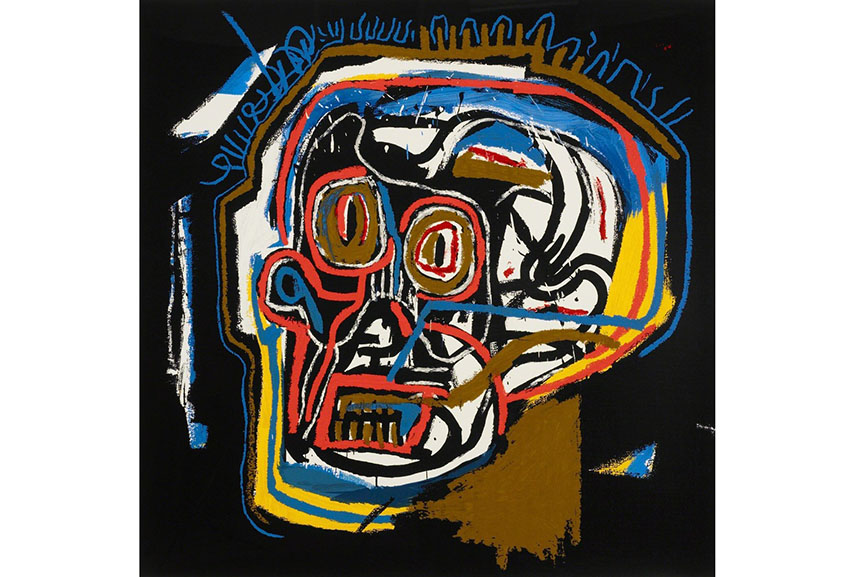 Jean-Michel Basquiat - Untitled (Head)
Jean-Michel Basquiat was famous for his Neo-expressionist style, often depicting crowns and skulls. The screen print Untitled (Head) coming in an edition of 85 at DTR Modern Galleries in New York, is quite a big one - 121.9 x 121.9 cm, it was also authenticated by the artist's Estate on verso. A chance not to be missed this Halloween!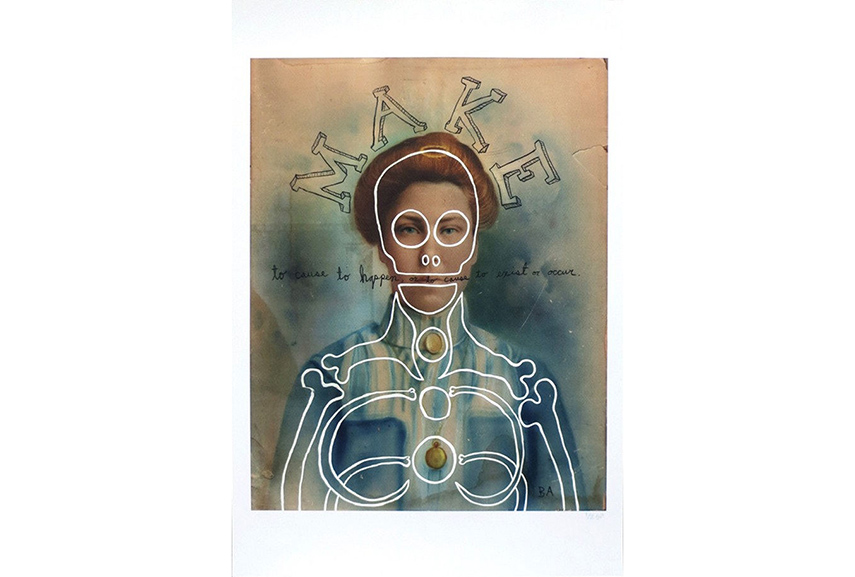 Butch Anthony - Make
But hey, it's not just about skulls, but also skeletons! Butch Anthony's Make might just be your perfect Halloween artwork, as this print is not all too scary, yet in contains that kind of symbolism and folk elements as trademark of the artist. Head over to Reed Projects Gallery for more info!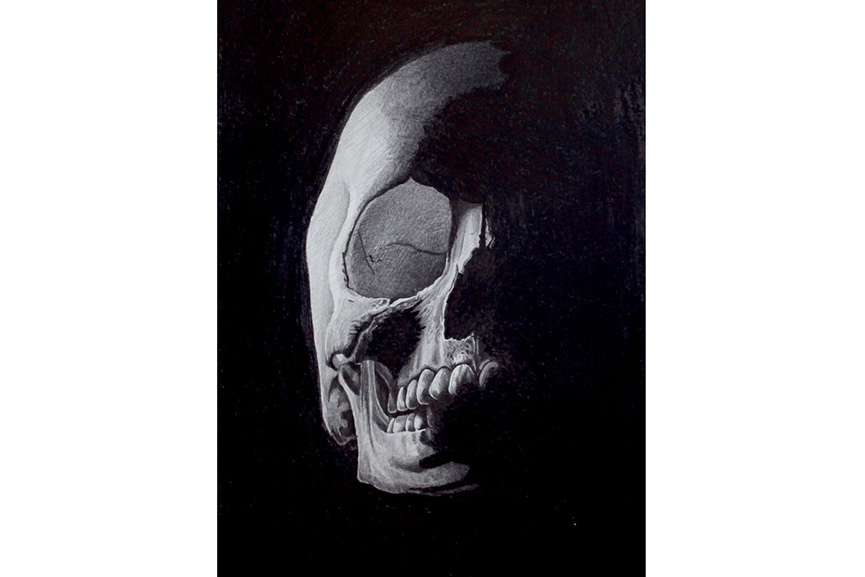 David Uessem - Skull
Coming back to some boney matter, we have a Skull by German painter and illustrator David Uessem, sold at Ministry of Walls in Cologne. A graphite on wood painting, it's a well-executed black and white image perfect for someone looking for a minimalist Halloween artwork.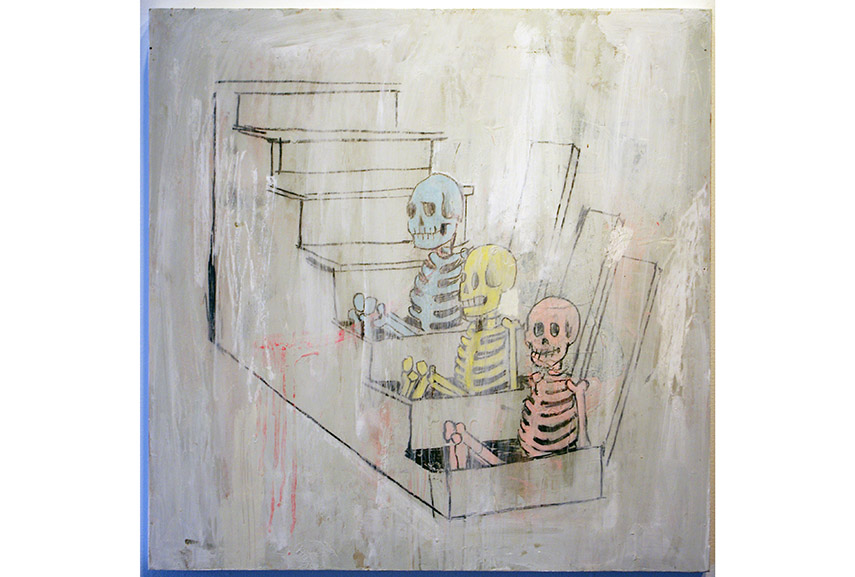 Word To Mother - Overcoming Pastel Problems
Over at our friends at Vertical Gallery, we have artwork Overcoming Pastel Problems by Word To Mother, taken from his recent exhibition at the Chicago art space. It is a mixed media on wood featuring oddly colored skeletons coming out of a staircase as if it was their tombs. After all, the British artist is known for his unique humor and choice of colors!
Andy Warhol - The Witch, from Myths
What is Halloween without some witches? And if we told you it's one created by the one and only Andy Warhol? Here it is, The Witch, from Myths screen print with diamond dust, offered by Gregg Shienbaum Fine Art in Miami. Signed and numbered, it dates back to 1981, and it oozes in the spirit of one of the biggest Pop artists of the past century.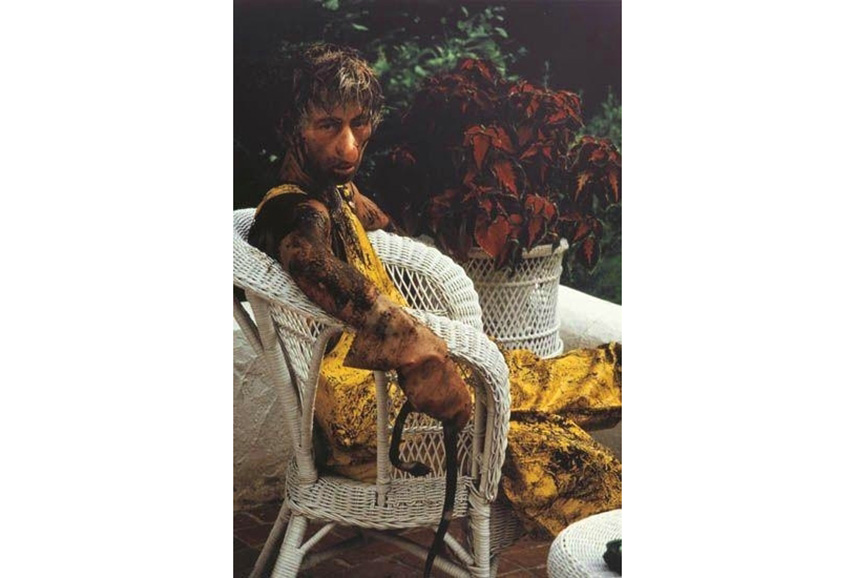 Cindy Sherman - In My Garden
Cindy Sherman has always been her own actress, director, make-up artist, photographer, you name it. More than often, her iconic self-portraits result in slightly creepy visuals of her interpreting a variety of characters, and In My Garden is no exception. The C-print, on sale at kunzt.gallery, comes in an edition of 125 and dates to 1987.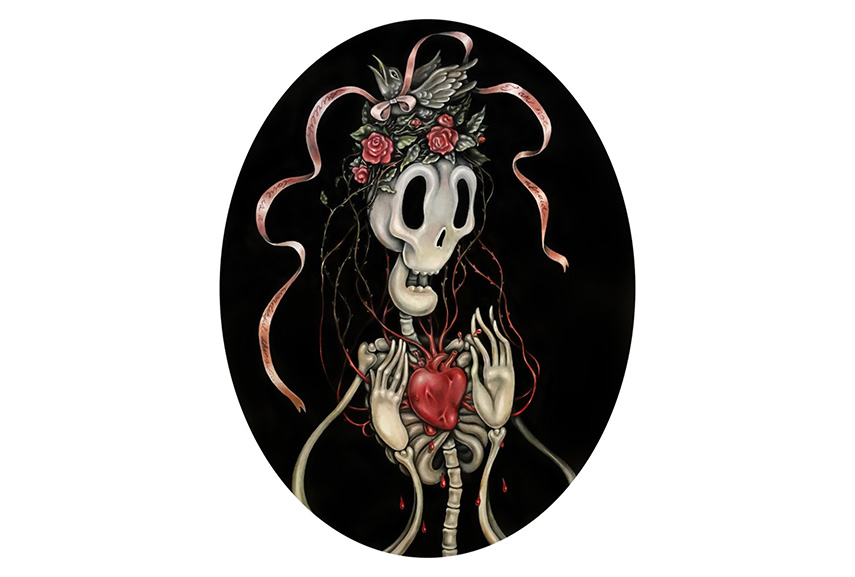 Gretchen Lewis - Love that Dies not in the Tomb
Northport's Haven Gallery is the place to go if you're a fan of Pop Surrealism and Lowbrow, among other genres dealing with wildly creatures and imaginary characters. Artist Gretchen Lewis is one of their represented artists, and available for sale is her Love that Dies not in the Tomb painting, of a seemingly in love skeleton against a black background.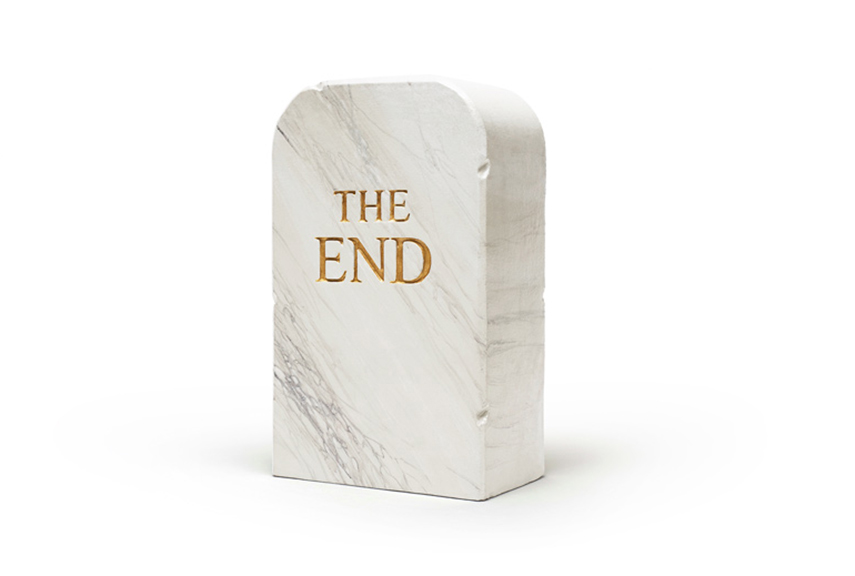 Maurizio Cattelan - The End
Italian artist Maurizio Cattelan is no stranger to shock, paradox and satire. His marble sculpture of a tombstone saying "The End", sold at Galerie Fluegel-Roncak, might be one of his most direct artworks, alongside the Pope who was hit by the meteor or the praying Hitler. Why this is an obvious choice for your Halloween artwork is a given.
All images courtesy their respective galleries.