Last year Hamburg earned its place on the map of international urban and art scene with a debut festival Knotenpunkt, organized and curated by Affenfaust Gallery. This year, they are planning to repeat last year's success and at the same time present it to a wider audience. The field of focus is now spreading to contemporary art – the festival has made an interesting decision of combining it with the urban art. Being set up in the Hanseatic city, more than 50 international artists will be exhibiting and showing their skills at the festival which takes place from 2 to 5 October 2014. In a three-floor former industrial building on the Kolbenhof in Bahrenfeld, the artists will be presenting and selling their work on more than 850 square meters of exhibition space.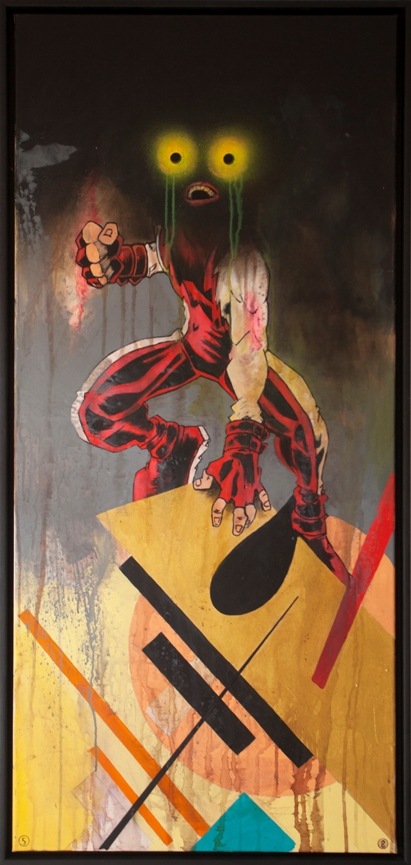 'Mural Kick Off'
Knotenpunkt 2014 gathered an impressive list of artists from 1010, Alexander Zissou, Alex Diamond, Andrea Wan, Laurence Vallieres, Nelio, Nychos to VERMIBUS, El Bocho and Ki Yoon Ko. However, unlike the last year's event, Knotenpunkt this year will start few weeks earlier with a spectacular side event – 'Mural Kick Off', during which world famous urban artists will paint several house walls with their murals with a goal to change completely the townscape of Hamburg. The side event will start from September 8, 2014 (location and names of the artists yet to be announced).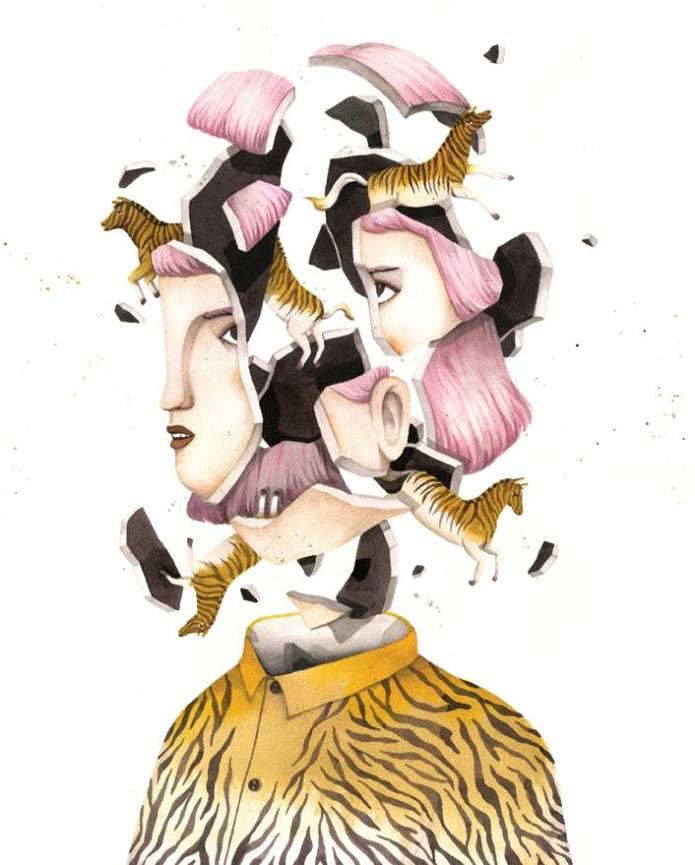 Vallières
Canadian artist Laurence Vallières is famous for her enormous animal sculptures out of cardboard. Having an unique ability to combine humour and cruel reality, she managed to create her own little (well, maybe it's better to say big) world and jungle that respondes perfectly with the audience.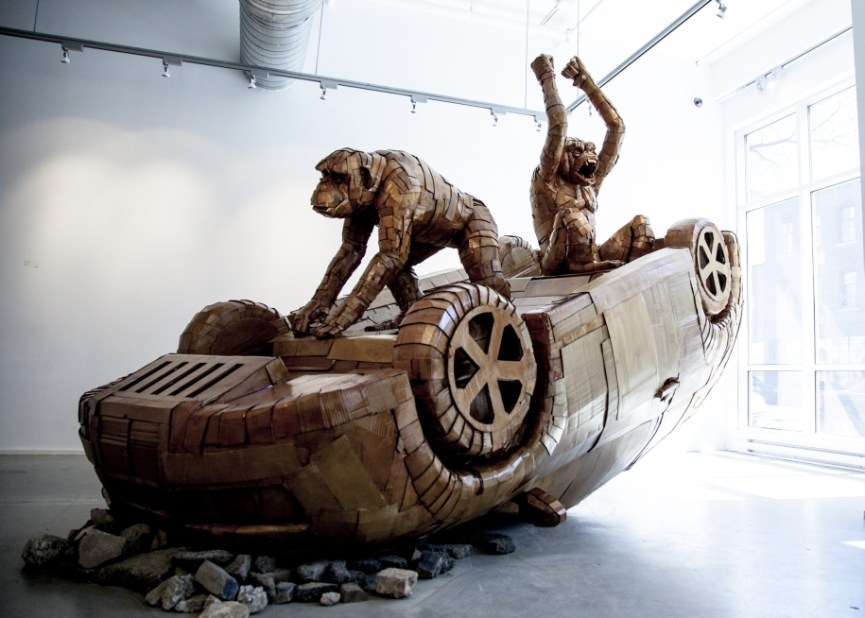 1010
Hamburg's local boy, artist 1010 (spoken: tenten) takes us in such an effortless way to his amazing artistic world of graphic illusions and luring colors, that almost captivates the viewer and doesn't let him forget it. In both eye-cathing and aesthetically pleasing way, he critiques the society in a very subtle but at the same time powerful way.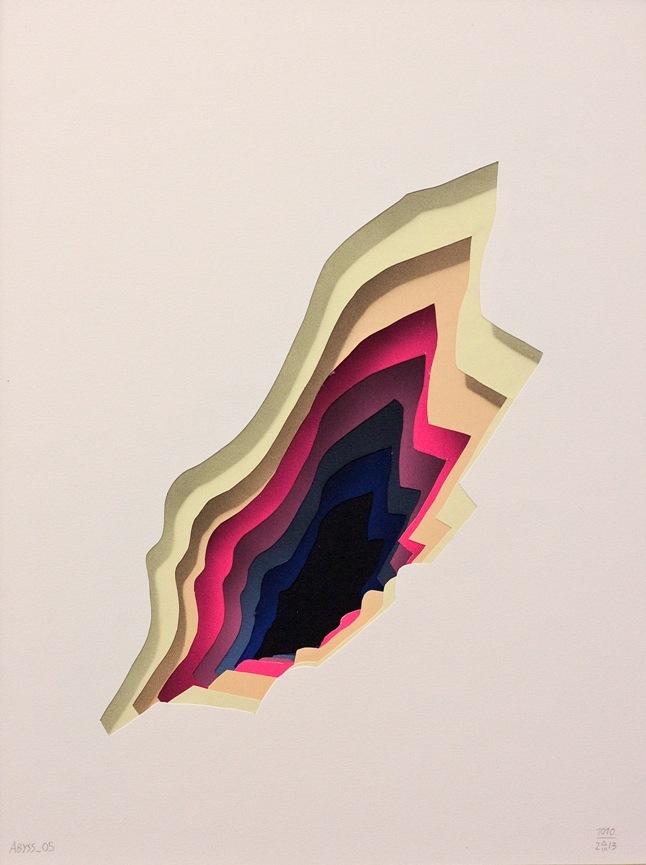 Nychos
The Austrian-born graffiti artist has been an important figure in the international urban art scene for quite some time. Having a background in German/Austrian graffiti and hip hop culture, he brought a fresh perspective to the art of murals with his huge paintings and set new standards. He is a part of the German-Austrian artist group "The Weird".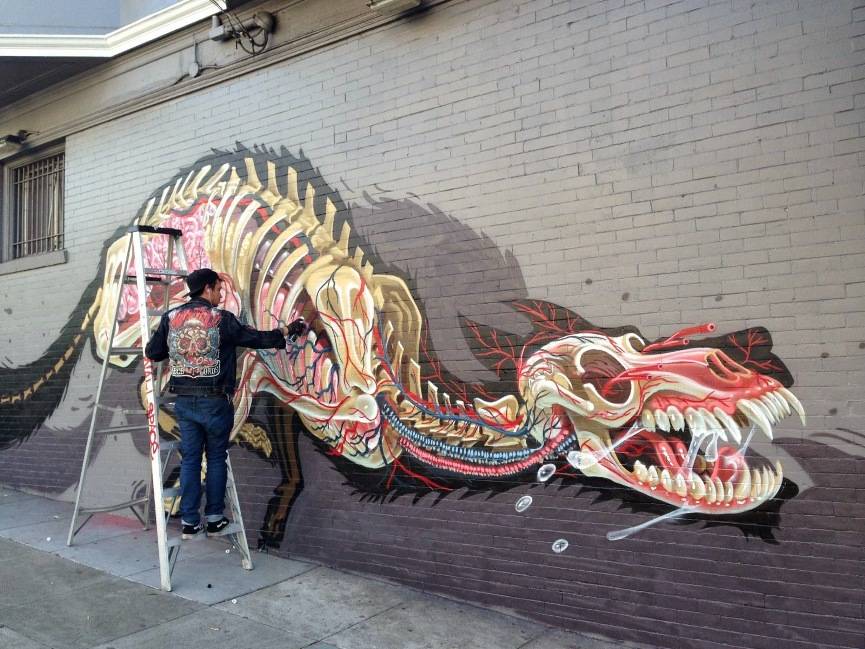 Vermibus
Vermibus took the work of urban art on a whole different level. His focus regards the question of model on advertising posters, giving them a new look by smudging the ink. Equipped with dissolver, paintbrush and sponge, the artist skilfully plays with the universal topic of beauty, its standards and criteria. In his world, beautiful models easily become ugly monsters and vice versa.