It is going to be quite a busy autumn at Jonathan LeVine Projects. Always committed to new and cutting-edge art, the gallery will soon host not one, but two exciting shows. Debuting is the Dutch artist Eric Basstein, who will present his latest body of work in the show titled Made to Stay. Blending the contemporary and modern in a sublime way, he creates bold compositions that transcend figuration, creating an astonishingly resonant dialogue with the viewer. Another first-time at the gallery, Handiedan will present her most personal show to date. Titled The Fourth Dimension: Time, it will be comprised of works that share her complex experience of passing and evolving through time, giving visual form to the wonderings, visions and unconscious associations stemming from those journeys.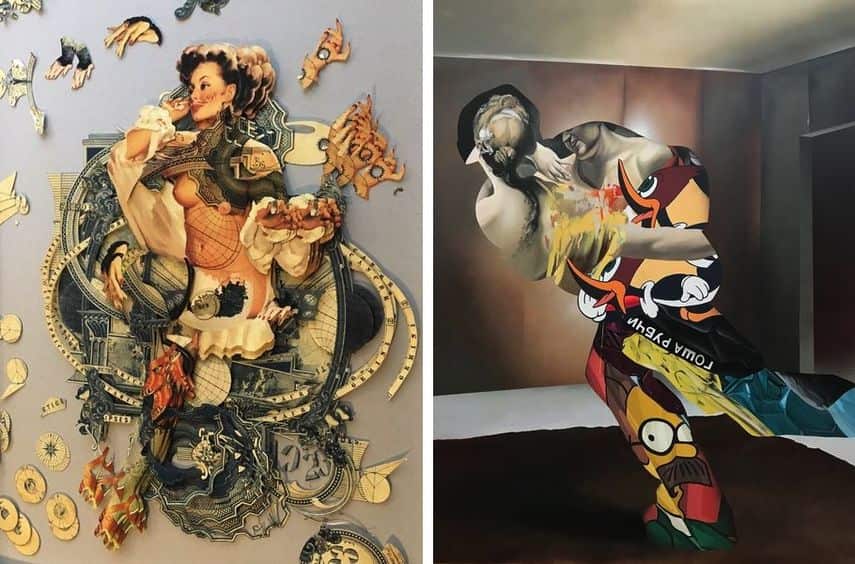 Made to Stay
Being a part of the Dutch music scene as a successful DJ, Eric Basstein became fascinated by the similarities between art and music. Like the process of creating modern music by sampling, he developed a process that mimics it by layering different appropriated imagery when constructing works. Combining images from pop culture iconography, fashion magazines or parts of the classical painting, he creates anthropomorphic silhouettes in a collage-like composition that blurs the line of abstraction. Playing with this non-restrictive puzzle until it simply feels right, he translates finished compositions into acrylic on canvas with some extra additions. In this way, Basstein creates a graphic fusion of elements that play with perspective and society's connection to popular culture.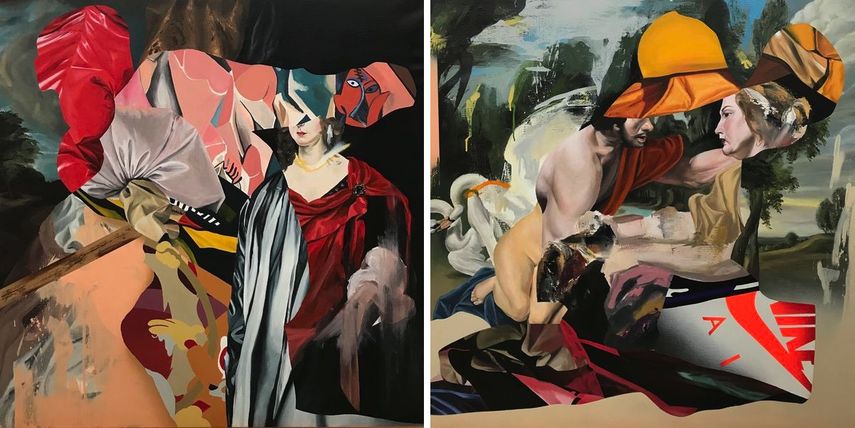 The Fourth Dimension: Time
Embarking on an artistic journey through past, present and future, Handiedan pushes the boundaries of mixed media works by creating collages that involve a complex cut and paste mixture of digital and highly detailed sculptural hand cut pieces. Through this accomplished and refined collage technique, she creates almost kaleidoscopical visual explorations imbued with a variety of symbols drawn from science and spirituality. The subjects of Handiedan's work are pin-ups who are transformed into figures that evoke the Neo-Classical and Victorian ages, as well as the Parisian Belle Epoque. Her working process is intuitive and meticulous, becoming meditative at some point. In her latest body of work, she gives shape to the fourth dimension through a multi-layered depth of her impeccable collages.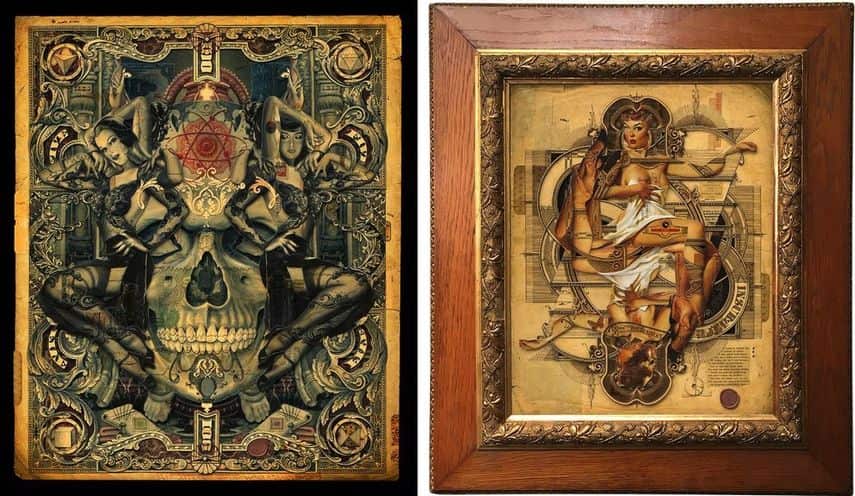 Two Exhibitions at Jonathan LeVine Projects
Exhibitions Made to Stay by Eric Basstein and The Fourth Dimension: Time by Handiedan will be on view at Jonathan LeVine Projects in Jersey City from October 14th until November 11th, 2017. The opening reception for both exhibitions will be held on Saturday, October 14th, from 3 to 8 p.m. In conjunction with the exhibition, the gallery will release a limited edition giclée by Handiedan that will be available at the gallery during the opening reception and their online shop the same day at 6 p.m.
Featured images: Eric Basstein - Silent Circus (detail); Handiedan, Materials. All images courtesy of Jonathan LeVine Projects.