The found object art has a potential to reflect our times showing us what we are throwing as worthless. With the continual improvement of technologies and changing fashions, even the iconic musical instrument like a piano is being thrown away. Making unique tributes to these musical dinosaurs, the artist Brenda Stace Chat uses these discarded materials to create hanging piano sculptures. Taking the bones of an abandoned instrument, she creates pieces that resemble tapestry where hammers, strings and keys are woven together. Her solo exhibition Endangered Species will feature sculptures created from finely crafted materials that present the antithesis to mass-production and bring a breathtaking and unusual elegance to the gallery space.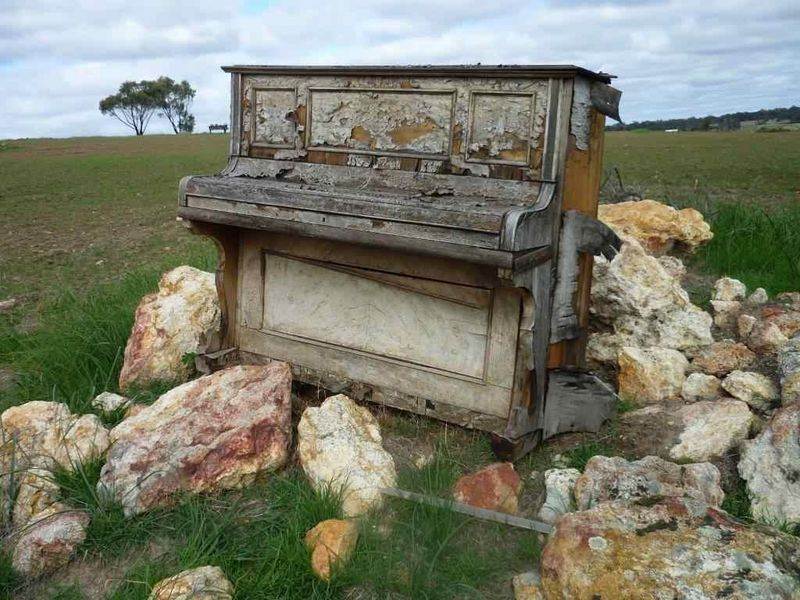 Wall Hanging Piano Sculptures
As pianos are experiencing the modern day musical cataclysm, the Australian artist Brenda Stace Chat takes the bones of their carcasses to create pieces that serve as a memory of a time before planned obsolescence. Listening to their unique stories, she creates fragile-looking, site-specific and complex works of art. With carefully aligned colors and shadows, these pieces articulate the elements the way sounds once did. By choosing to make art out of discarded materials, the artist discovers their rich but silent history and their potential to evoke symbolic meaning. Her practice shows us how we deal with objects that we used to love, but decided to throw away.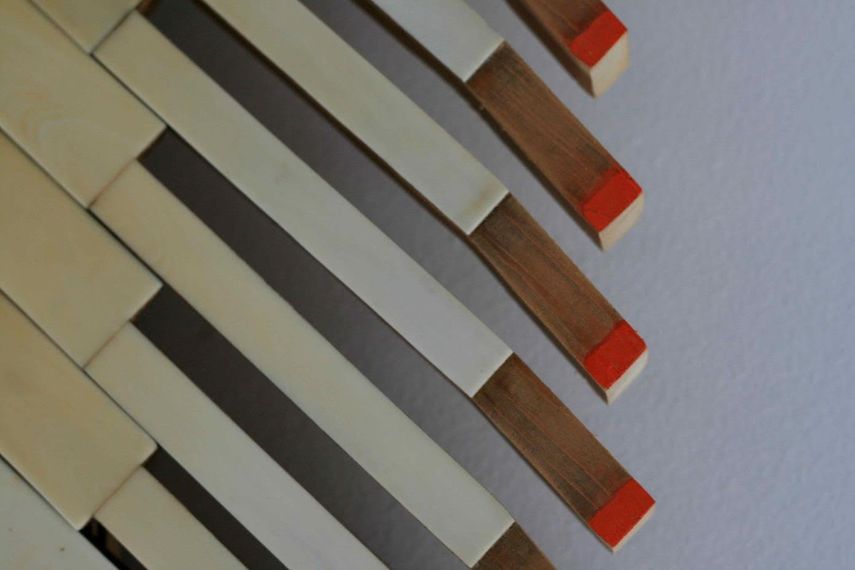 The Career in Art and Movies
Educated at Meadowbank, East Sydney Art School, Alexander MacKie and The New York Studio School of Painting for Sculpture and Drawing, Brenda Stace Chat today lives and works in Australia and South Korea. After being involved in the catalytic New York art scene and building connections to internationally recognized contemporaries, she made a detour in the 1980s towards the movie industry. With a successful career in traditional hand drawn animation spanning over two decades, she traveled across the world imbuing her style with influences from New York, London, Seoul, China, India, and Australia. She made a comeback into the art world in the 1990s with her series of paintings of iconic Australian desert that brought her the Pilbura Art Prize. Since 2013, she creates art in a derelict outback warehouse by the corrugated iron cathedral in Sydney that she has transformed into a glowing sanctuary. There she disassembles pianos giving them new life.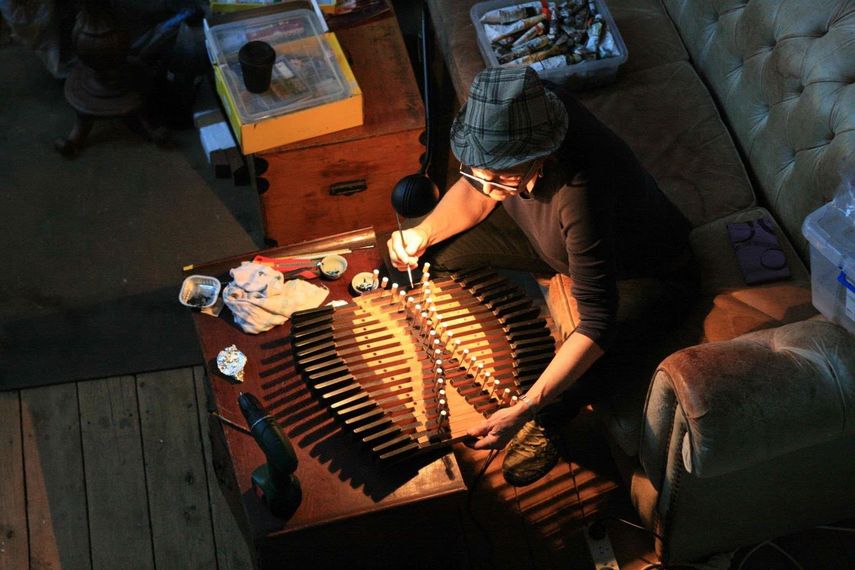 Endangered Species at Open Walls Gallery
As an instrument that cost as much as a house 100 years ago, a piano is today difficult to sell, trade or even give away. As they slowly march to wastelands, there is another life waiting for a few. The exhibition Endangered Species will be on view at Open Walls Gallery in Berlin from September 15th until September 18th, 2016. This four-day exhibition will be a part of Berlin Art Week, a major city-wide art festival dedicated to contemporary art that combines exhibitions, art fairs, art awards, and an auxiliary program featuring talks, films, and tours.
Featured images: Brenda Stace Chat Piano Sculptures. All images courtesy of Open Walls Gallery.