Kinetic art, environmental art, Conceptual art - these are all the fields that Hans Haacke has contributed to - and greatly too. Over the course of six decades, the German-born and New York-based artist has been examining our world through visual artworks spanning many media, posing important questions related to the times they were made in.
Thirty three years after his last institutional survey in the United States held by The New Museum in New York in 1986, the venue will now mount another one. Hans Haacke: All Connected will put on view more than thirty artworks from the 1960s to the present, taking us inside one of the most brilliant minds of contemporary art today.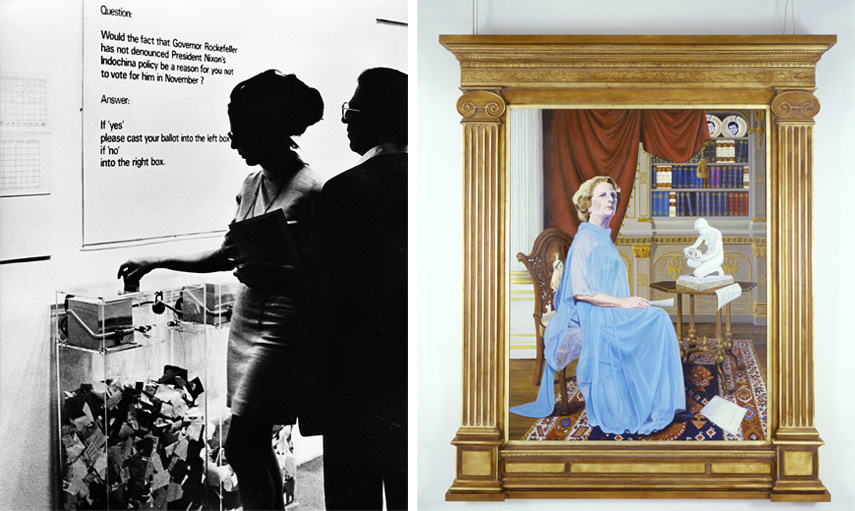 All Connected
Rooted in the Zero movement of the 1950s and 60s, the art of Hans Haacke has been developing an interest in systems, biological, but also social, political, economic and, last but not least, artistic ones; much of his work of the early 1970s, for instance, explored the ways art is produced, circulated, and displayed within the existing structures, and the way museums form relationships with businesses and corporations, a curiosity that was further fed in the 1980s as well.
Naturally, Haacke has subsequently also been intrigued by topics such as global capitalism, nationalism, and humanitarian crises on a global scale - a portion of his oeuvre also delves into Land art, for which he produced environmental sculptures.
But what Haacke is perhaps best known is his kinetic art, as well as the visitor polls that came to form the "institutional critique", systematic inquiries into the workings of art institutions like museums and galleries, alongside artists including Marcel Broodthaers, Daniel Buren, Adrian Piper, Andrea Fraser, and Fred Wilson.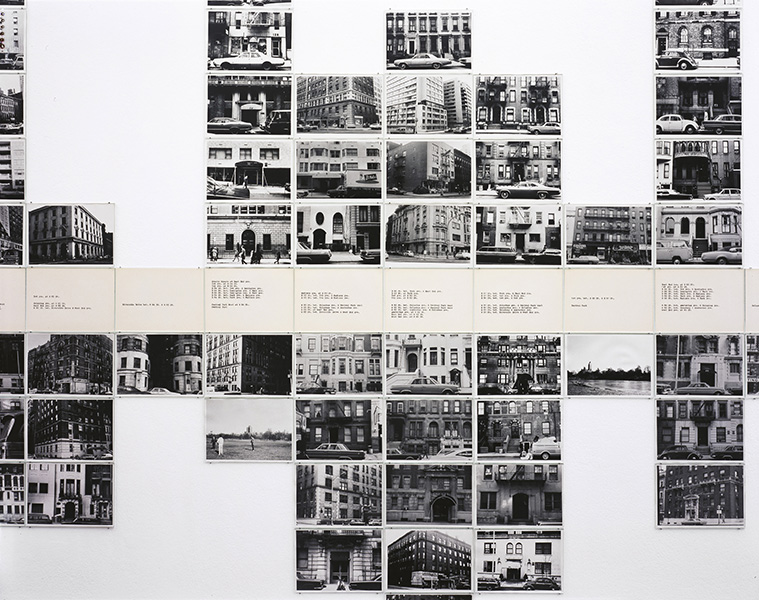 Show Highlights
Hans Haacke's glorious return to the New Museum comes with a few monumental, not-to-be-missed works from the artist's rich career, starting with the aforementioned visitor surveys. In particular, the 1970 MoMA Poll for their Information exhibition, as well as the Dokumenta-Besucherprofil from the 1972 show will be on display.
The art audiences are further examined on the second floor, where Gallery-Goers' Birthplace and Residence Profile, Part 1 and Gallery-Goers' Residence Profile, Part 2 from 1969 and 1970 show habits of New York's gallery-goers of the period. In the same room, one can find pieces such as Large Condensation Cube, referring to the work of the Zero group and the natural processes; it is "a sealed acrylic box in which light, air temperature, and other factors influence the pattern of water droplets on its interior walls as they slowly cycle through processes of evaporation and condensation."
Hans Haacke also tackled the American politics, specifically with third-floor works such as Oil Painting: Homage to Marcel Broodthaers (Oelgemaelde, Hommage à Marcel Broodthaers), which features a gilt-framed portrait of Ronald Reagan across from a photomural of antinuclear activists, as well as On Social Grease, a series of six photo-engraved plaques that gather quotations from prominent American political and business leaders on the motivations behind corporate involvement in the arts.
Audiences in New York will also have the chance to see the debut of Haacke's titled Gift Horse, a bronze sculpture of a horse's skeleton on which there is a LED ribbon streaming real-time stock prices. Shapolsky et al. Manhattan Real Estate Holdings, a Real-Time Social System, as of May 1, 1971 (1971), the centerpiece of Haacke's canceled Guggenheim exhibition in 1971, can be found on the Museum's fourth floor.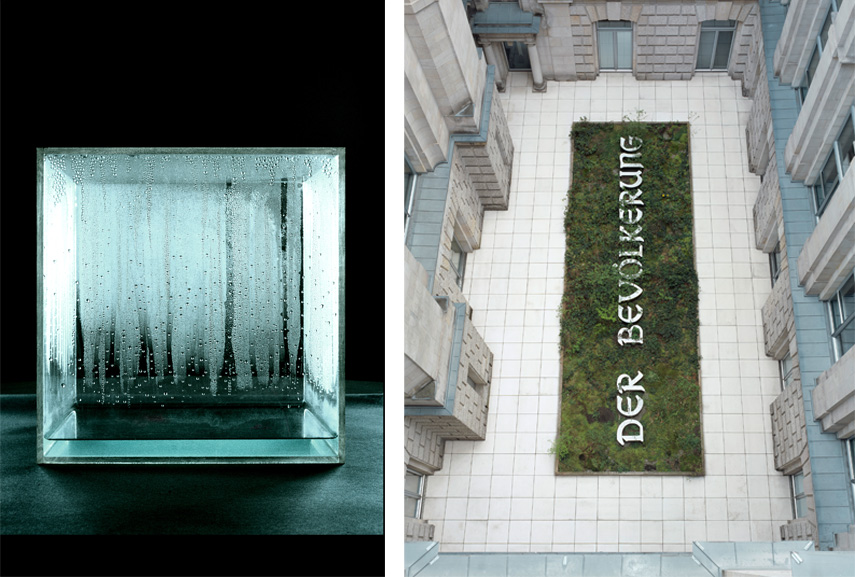 Hans Haacke at New Museum
Hans Haacke: All Connected is on view at the New Museum in New York City until January 26, 2020. The show is curated by Gary Carrion-Murayari, Kraus Family Curator, and Massimiliano Gioni, Artistic Director of Edlis Neeson.
 Editors' Tip: Hans Haacke: All Connected
Born in Germany in 1936, Hans Haacke is known for his intellectual and politically engaged art that has long shed light on systems of power. A pioneer of institutional critique, conceptual art, and environmental art, Haacke creates incisive, often site-specific works that call upon the viewer to engage or participate and thereby question invisible structural dynamics at play in society. This book offers an opportunity to revisit the artist's thought-provoking career in light of contemporary culture.
Featured images: Hans Haacke - Gift Horse, 2014. Bronze with black patina and wax-finish stainless steel fasteners and supports, and 5 mm flexible LED display with stainless steel armature and polycarbonate face, 183 x 169 x 65 in (464.8 x 429.3 x 165.1 cm). Commissioned by the Mayor of London's Fourth Plinth Program. © Hans Haacke / Artists Rights Society (ARS), New York. Courtesy the artist and Paula Cooper Gallery, New York. Photo: Gautier Deblonde; Hans Haacke: All Connected, 2019. Exhibition view: New Museum, New York. Photos by Dario Lasagni. All images courtesy New Museum, New York.