Sam Friedman has a forthcoming inaugural exhibition with Joshua Liner Gallery in New York that will see the artist exhibit a selection of new large scale works on canvas along with a collection of fifty small sized works from his Happy Place series that also provides the name of the exhibition. Developing his expressive painting style for the last decade, Sam Friedman has become known for his use of line, form, texture and vibrant use of colour and his ability to move between abstract and representational images though these can still be viewed as abstract in that Friedman aims to capture the motion and emotion of what he is painting rather than an actual image of what he is looking at.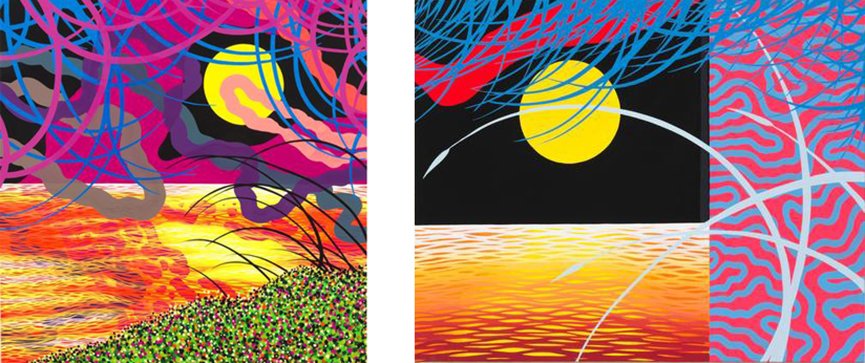 Happy Place
The works of Sam Friedman may look planned but each work is prepared only with a quick rough sketch and then painted freehand allowing Friedman the freedom of a spontaneous approach to the paintings and letting the materials have an influence on the final image. The flow of lines throughout his images make the canvasses bustle with life, marking the movement of life around him as can be seen in Friedman's beach paintings where the rolling lines appear to track the movement of the wind or clouds while the layers of opaque, vibrant paint add the essence of life to these snapshots. Although his early work was purely abstract, Sam Friedman has become a master at incorporating realistic elements and have made his paintings more personal, offering the viewer small snapshots of sentimental memories that he creates by abstracting only small parts of the subject, thereby magnifying certain aspects and presenting them in a simple form. The realistic elements found in the paintings of Friedman always hold some memory for the artist, for example a lobster that may be represented by just a glimpse of a tail in the painting, represents childhood memories of vacations. His nudes are love letters to his wife, while the inclusion of some drug paraphernalia reflects the artist's youth and experimentation. The series of fifty small paintings will be presented as one large grid in the exhibition at the Joshua Liner Gallery and while they can all be reflected on individually their collective placing will add power to their function as a kind of visual map to the life of Sam Friedman, demonstrating his memories and those things that are important to him in life and perhaps will stir similar thoughts that we, the viewer, can appreciate from our own lives.

Sam Friedman
Born in New York, 1984, Sam Friedman spent his young days drawing and daydreaming to escape reality. At eighteen he went to study commercial art at The Pratt Art Institute in Brooklyn following this up by producing commercial art for the likes of Nike and The New York Times. However, during this time he was still painting for himself and eventually he moved full time to this side of his art activities, utilising the skills he had learned from commercial art to produce his own abstract paintings while finding inspiration in the works of artists like De Kooning, Leger, Lichtenstein, LeWitt and Westermann.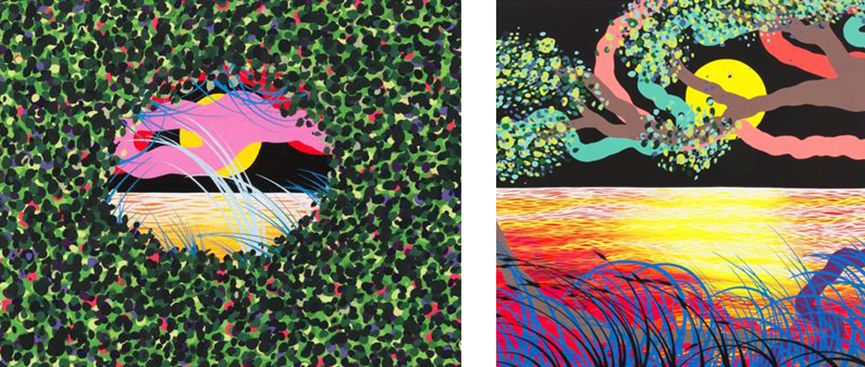 Joshua Liner Gallery
The exhibition Happy Place by Sam Friedman will open on January 15th 2015 at the Joshua Liner Gallery located in New York and will run until February 14th 2015.
To find more happy places sign up to My Widewalls today!


Photos courtesy of Joshua Liner Gallery.