Like every year at this time, the art world turns its eye and flocks to Hong Kong, where Art Basel takes place between March 29 and 31. As if it's not already hard to pick among so many things to see and do during the weekend, there's also the Harbour Arts Sculpture Park, the city's first open-air exhibition of its kind!
Located on Hong Kong's iconic harborfront, the park was curated by Tim Marlow, Artistic Director at the Royal Academy of Arts, and Fumio Nanjo, Director of Mori Art Museum and Director of International Programmes at Hong Kong Art School.
Apart from offering its visitors a chance to rest, jog, stroll and walk along, it also presents a selection of masterpieces by established and emerging artists alike, chosen from both the local and the international arts scene.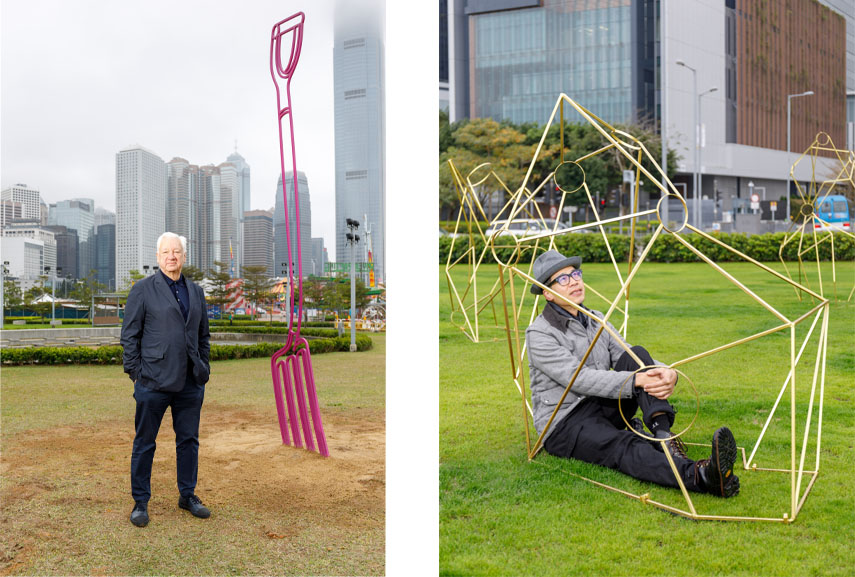 The Harbour Arts Sculpture Park Hong Kong
With the impressive Hong Kong skyline in the background, the Harbour Arts Sculpture Park was appropriately called "a museum without walls" and it is free to the public. The pieces on display radically transform the landscape along the Central and Western District Promenade.
These are accompanied by an extensive and diverse program of workshops, support tools, interactive guided tours, a public art symposium and educational activities. Indeed, the aim of the Harbour Arts Sculpture Park Jockey Club Arts Education Programme is to encourage discussion of art in the city and create a culturally vibrant Hong Kong through the appreciation and learning of arts and culture.
You can check out the details of the program on the official website or through the mobile app available both on Google Play and App Store.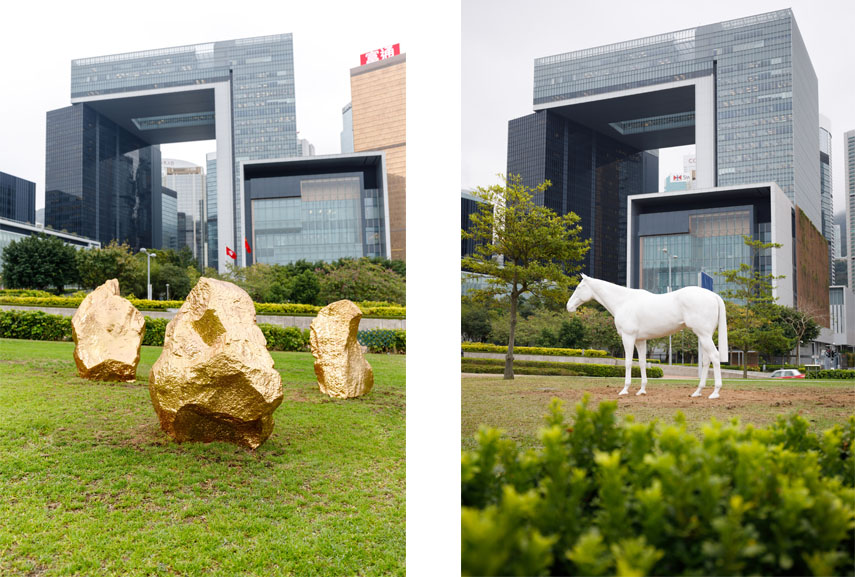 Participating Artists
Among the quite familiar names whose sculptures now grace the Park, we have Yayoi Kusama, with her Pumpkin: big, Tracey Emin with A Moment Without You, Mark Wallinger with White Horse and Rasheed Araeen with Hong Kong Blues. Another highlight is Jenny Holzer's four Truisms, dispersed across the Central and Western District Promenade.
Other participating artists of Harbour Arts Sculpture Park include Michael Craig-Martin (UK), Ho Kwun Ting (HKSAR), Gimhongsok (South Korea), Antony Gormley (UK), Zheng Guogu (China), Tony Oursler (USA), Conrad Shawcross (UK), Bosco Sodi (Mexico), Hank Willis Thomas (USA), Matthew Tsang Man Fu (HKSAR), Zhan Wang (China), Wong Chi-yung (HKSAR), Kacey Wong (HKSAR), and Morgan Wong (HKSAR). Additional feature artist includes Ko Sin Tung (HKSAR).
Harbour Arts Sculpture Park is initiated by art-partners, an independent art consultancy which brings place-making art projects to life in Hong Kong. It is presented by the Hong Kong Arts Centre with Lead Education Partner The Hong Kong Jockey Club Charities Trust, Lead Partner H Queen's by Henderson Development Limited and supported by Hong Kong Arts Development Council.
Make sure you visit the park by April 11th, 2018!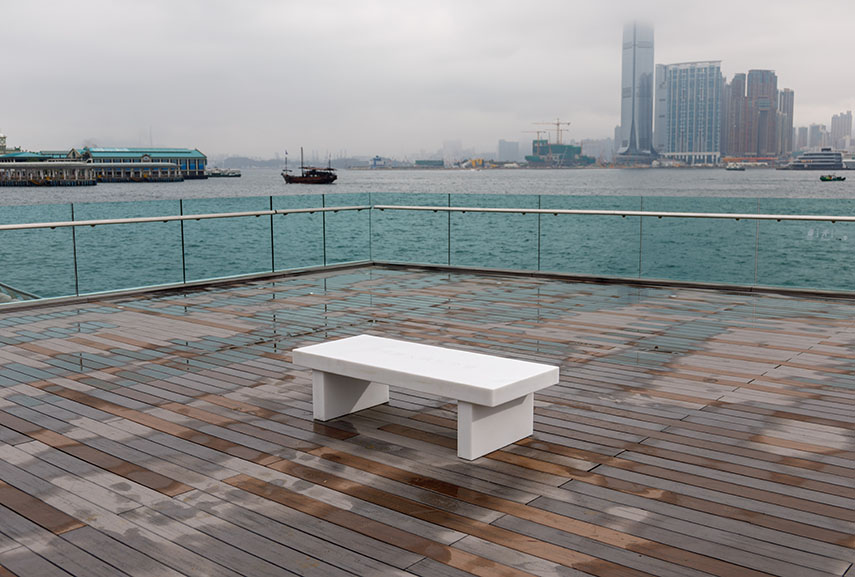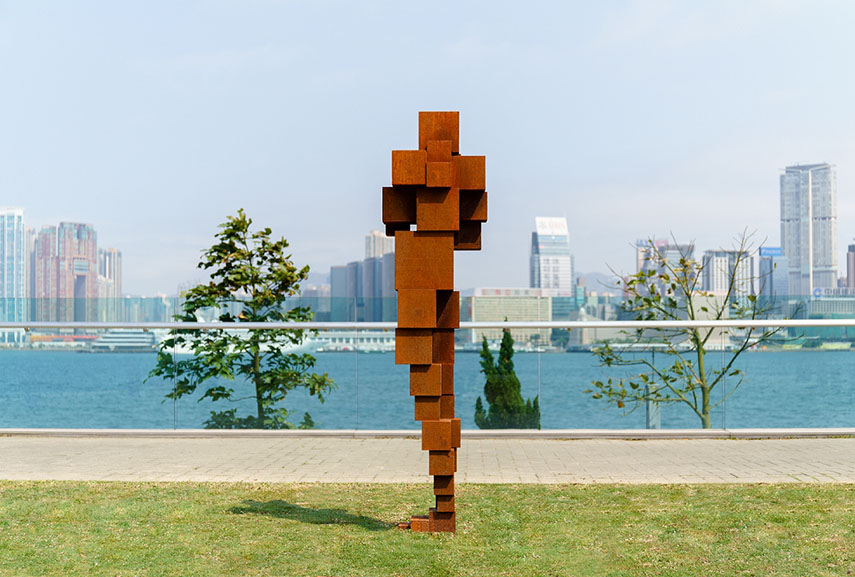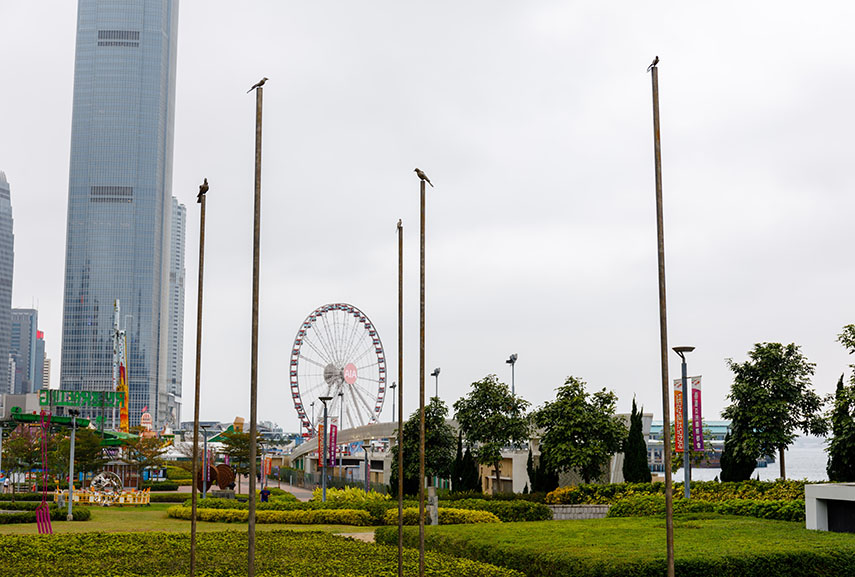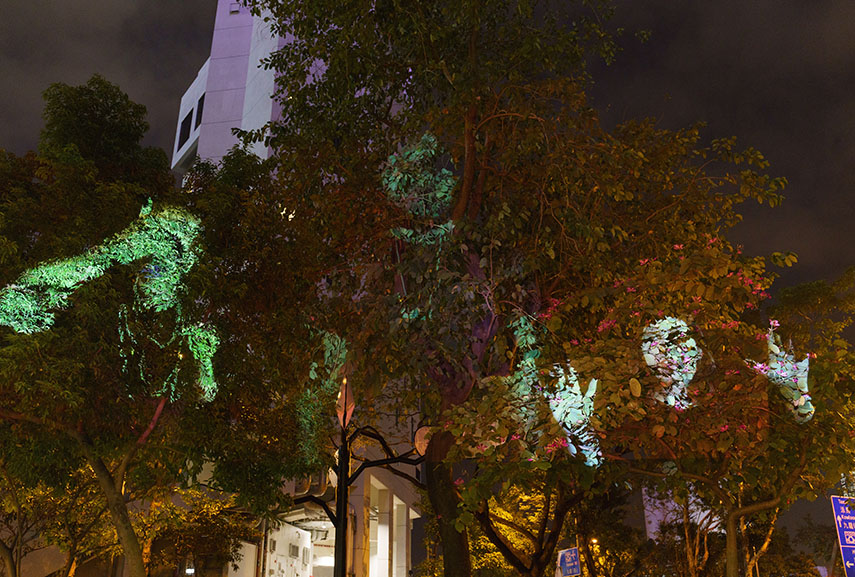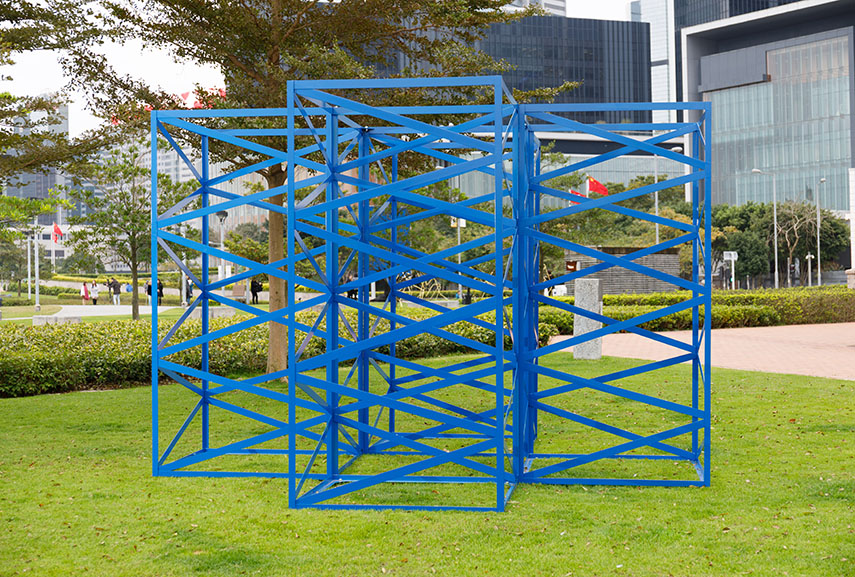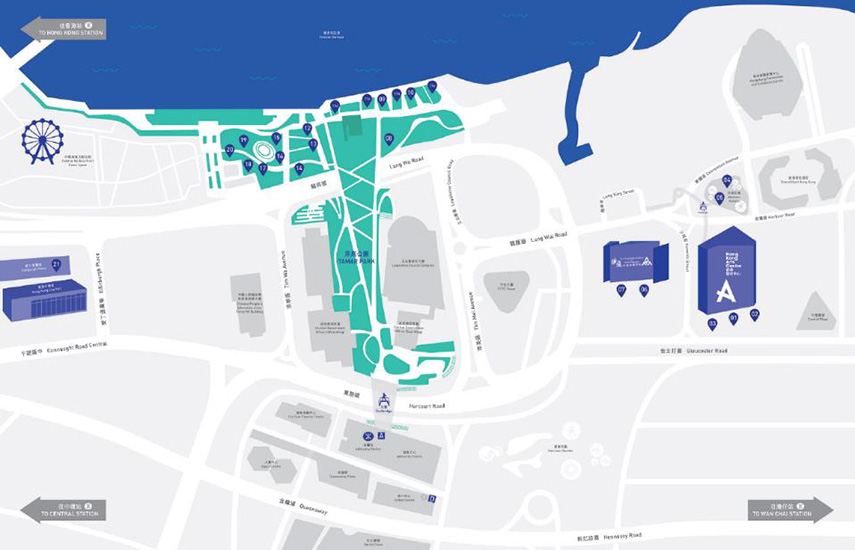 Featured images: Yayoi Kusama - Pumpkin big, 2018; Zheng Guogu - Spiritual Tour in the Pure Garden Charm, 2014; Zhan Wang - 45 Degrees Artificial Rock, 2014; Wong Chi-Yung - The Memories from The Tower of Light, 2017; Morgan Wong - Time Needle (A Time Capsule of Some Day), 2018; Matthew Tsang Man Fu - Before Collapse, 2018; Ko Sin Tung - Serene Green 清幽翠綠, 2018; Ho Kwun Ting - [[x]], 2018; Hank Willis Thomas - The Truth Is I Love You, 2015; Gimhongsok - Bearlike Construction, 2012; Conrad Shawcross - Paradigm (solid), 2014. Installation views at Harbour Arts Sculpture Park 2018. All images courtesy Harbour Arts Sculpture Park 2018.