Drawn from folklore, mythology, and nature, the art of Annie Stegg Gerard evokes distinct emotion and imagination in the viewer. Especially inspired by the 18th century Rococo painters, her pieces are characterized by the dreamlike palette and lively brushwork that combined create a wonderful atmosphere of enchantment. The latest Annie Stegg Gerard art exhibition will soon be on view at Haven Gallery. Titled Halcyon Garden, the exhibition will feature twelve new painting featuring her airy and ethereal, classically rendered women as they wander through the secret corners of lush gardens and forests. Inspired by the artist's childhood adventures in the furtive woods behind her family home, each canvas combines influences and traditions stemming from classically trained masters of the past and the Stegg Gerard's own enchanting tales of nostalgia and natural harmony.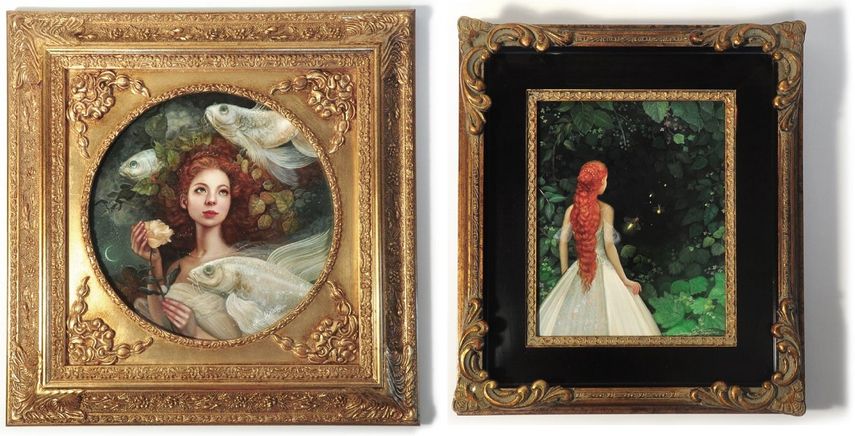 Reminiscences From Childhood
The latest body of work by Annie Stegg Gerard continues to echo historic old masters, specifically of the Rococo and Pre-Raphaelite period. A bygone era of nature-centric compositions, classical poses coupled with lush landscapes and dreamy compositions brings forth the harmony of the natural world and the beauty that still exists all around us. Masterfully painted with great attention to detail, these pieces reveal hidden biospheres as viewed from the perspective of the artist's youth and derived from her own imaginative reminiscences.
Explaining her inspiration behind this new body of work, the artist recalls her childhood home in Northern Georgia that was surrounded by a beautiful stream and forest. "Many of my formative memories were created in these woods. An entire world could exist under a rock. Something that was hidden until I came to uncover it. There were so many questions and so much mystery", Stegg Gerard explains.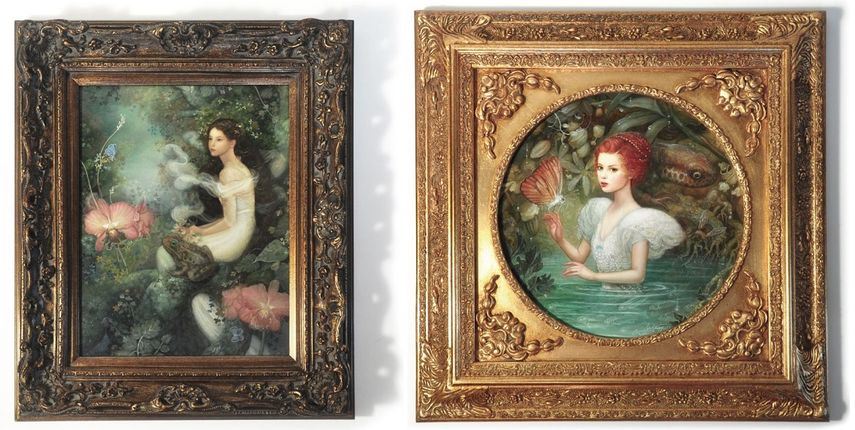 Telling Unique Stories
Rekindling a sense of nostalgia and rediscovery with the beauty and wonder, the artist uncovers the majestic beauty of the smallest leaf, a friendship with a frog and the natural world that befalls a child. Bringing sentiments of curiosity, she brings us back to our childhood and our native roots. Youthful and sophisticated females surrounded by the romantic and slightly quixotic biospheres evoke serene emotions, inviting the viewers to join them in their adventures. For Stegg Gerard, art is just another way to express an emotion or ideas, a visual method of communication that depicts things that words cannot express and connects people through insight. And once again, the artist has succeeded in touching the viewers with her narrative.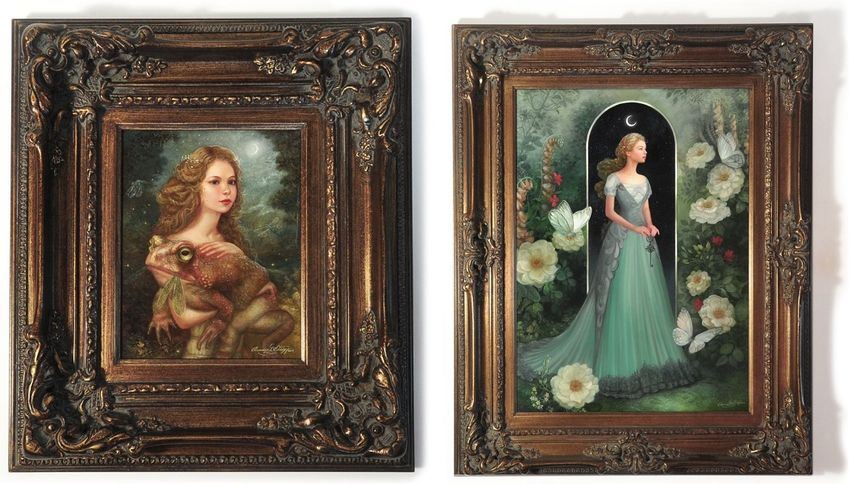 Annie Stegg Gerard Art Exhibition at Haven Gallery
The work of Annie Stegg Gerard can transport the viewers to different worlds and fantastic places. Her beautiful, enigmatic pieces will be presented by Haven Gallery for the first time. The exhibition Halcyon Garde will be on view at Haven Gallery in Northport from June 24th until July 30th, 2017. The opening reception will be held on Saturday, June 24th from 6 to 8 p.m. The artist will be present.
Featured images: Annie Stegg Gerard - Ambiguous Thoughts; Annie Stegg Gerard - Flight of Discord; Annie Stegg Gerard - Curious Song; Annie Stegg Gerard - Butterflies, Rose; Annie Stegg Gerard - Butterflies, Pearl; Annie Stegg Gerard - Butterflies, Amber. All images courtesy of Haven Gallery.