Twenty five talented artists fascinated with mystery and intrigue conveyed for a Haven Gallery exhibition entitled Into the Woods, for a remarkable showcase of artworks which depict deeply personal fairy tales. Set inside the woods in order to explore their ambiguity, these works define different interpretations of this integral eco-system, in both physical and metaphorical manner. For some, the idea of a forest represents a safe haven, while for others it is filled with hidden danger and frightening darkness. Nevertheless, there is a story to tell, and each of them is rich with symbolism, folklore, surrealism and abstraction.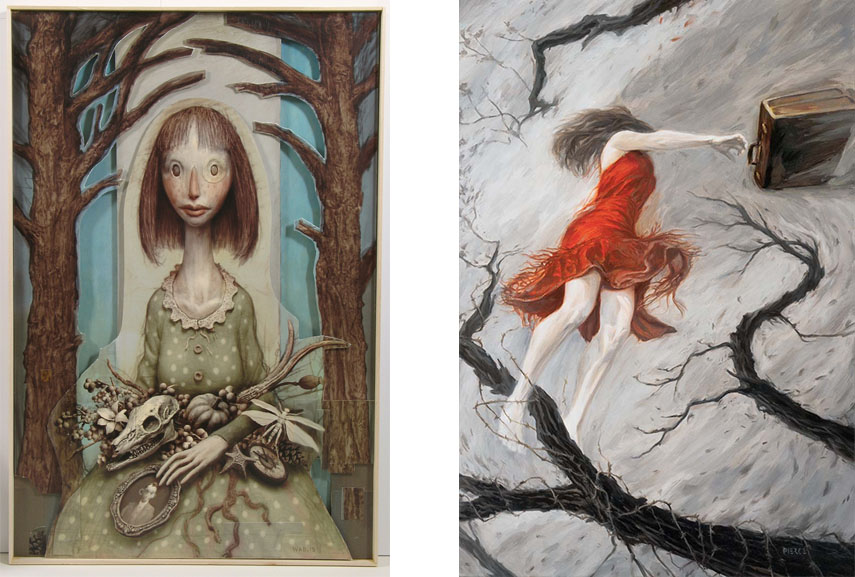 Into the Woods - A Visual Art Book of Fairy Tales
Reflecting on contemporary society and the challenges each of these individuals encounter on a daily basis, the Into the Woods exhibition goes to examine different aspects of the human psyche, departing from an individual experience to arrive to one anyone can relate to. These paintings and mixed media works cover an entire array of topics and forest-based scenarios, many of which seem like they were taken straight from a dream, or are used to illustrate a fairy tale happening to the artist in real life. Otherworldly creatures, impossible habitats, stories unlikely taken from reality that, however, do touch the realism of every day.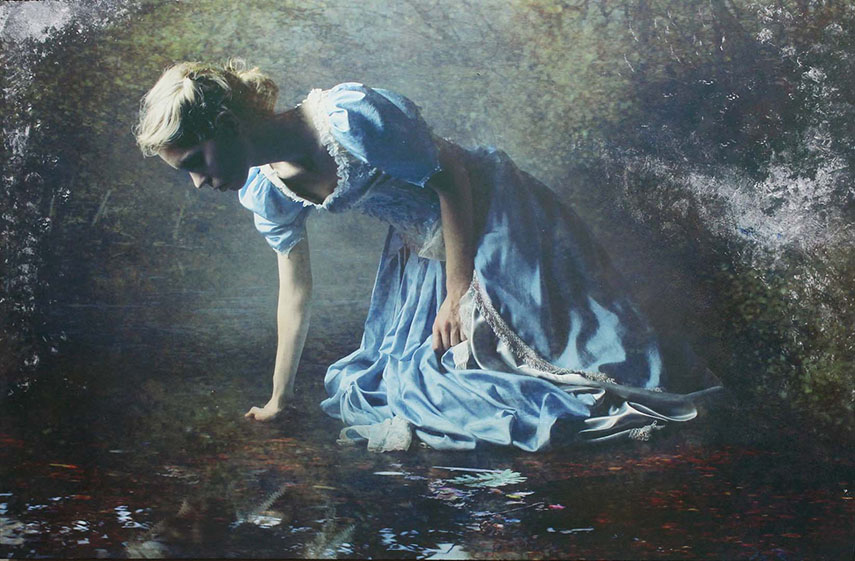 Participating Artists
The exhibition at Haven Gallery will demonstrate the ways in which today's prolific artists reflect on the world within and around them using their imagination in abstract and surreal ways. Artist Hannah Yata, for instance, used laboratory rats as a metaphor of the cyclical and ignorant mindset some humans have, in spite of the world possibly crumbling around them. Drawing us into the fantasy world of forest there's Chris Mars, while Brin Levinson goes to include the industry as the representative of the contemporary, juxtaposed with nature to highlight the ways it's been destructing it. Other works pay homage to fictional characters, like artist Rain did in her work Ophelia, tipping the hat to Shakespeare. Also participating in the group show are Adam Oehlers, Robert Kraiza, Mahlimae, Lara Dann, Marc Scheff, Anka Lavriv, Jean-Pierre Arboleda, Mab Graves, Gustavo Rimada, Poppy Lawman, Thomas Dodd, Shane Pierce, William Basso, Nicole Palapoli, Rain, Paul Romano, Scott Radke, Christina Ridgeway, Joseph Weinreb, Brian Mashburn, Allen Williams and Vince Natale.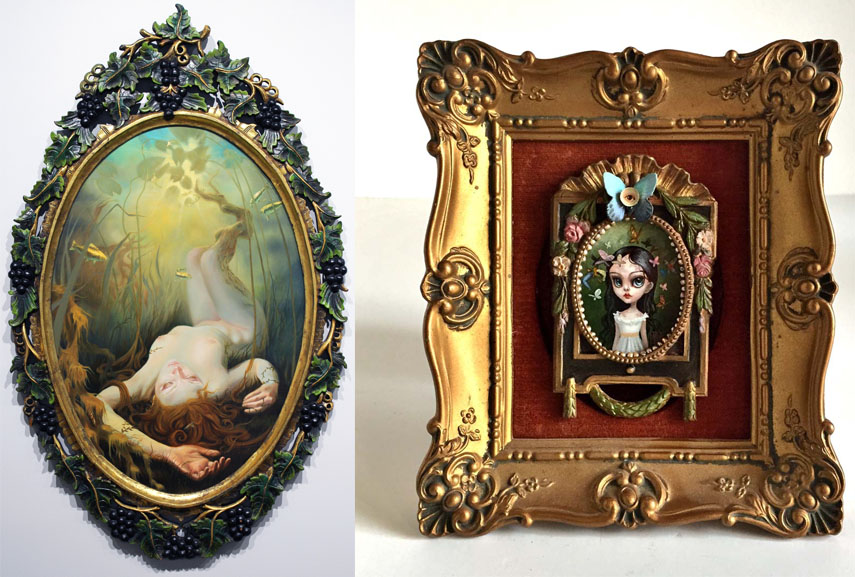 Group Show at Haven Gallery
The inspiration for the show came from the woodsy village of Northport, where the gallery resides. Overtime, the artists managed to develop a rich body of work which tackles the secrets of forests in intriguing and sometimes unexpected ways, combining intimacy, fantasy, dreams and personal experiences of life. The Into The Woods exhibition opened on October 10th at Haven Gallery in Northport, NY, and will stay on view until November 15th, so hurry up if you wanna catch these impressive fairy tales, and at affordable prices too!
For more exhibitions, sign up for My Widewalls!
Featured images:
Chris Mars - Train Dreams; 7:42pm
Hannah Yata - Hierarchy of Test Subjects
Brin Levinson - The Foundry
All images courtesy of Haven Gallery.