A Japanese animator, filmmaker, screenwriter, cartoonist, author, and manga artist, Hayao Miyazaki has created numerous worlds from fragments and chaos which serve as his driving force. Compelling characters and breathtaking animation, but also poignant and challenging subject matter in his films have earned him international renown from critics and a devoted following all over the world.
To celebrate the 78th birthday of this beloved author, SPOKE Art is hosting a whimsical showcase inspired by Miyazaki's imaginative universe. Titled My Neighbor Hayao, the exhibition will bring together works by over one hundred and fifty artists from around the world. Finding inspiration from Miyazaki's classics such as My Neighbor Totoro, Kiki's Delivery Service, Porco Rosso, Howl's Moving Castle, Ponyo, The Wind Rises, Spirited Away, and Princess Mononoke, the exhibiting artists have created unique artworks.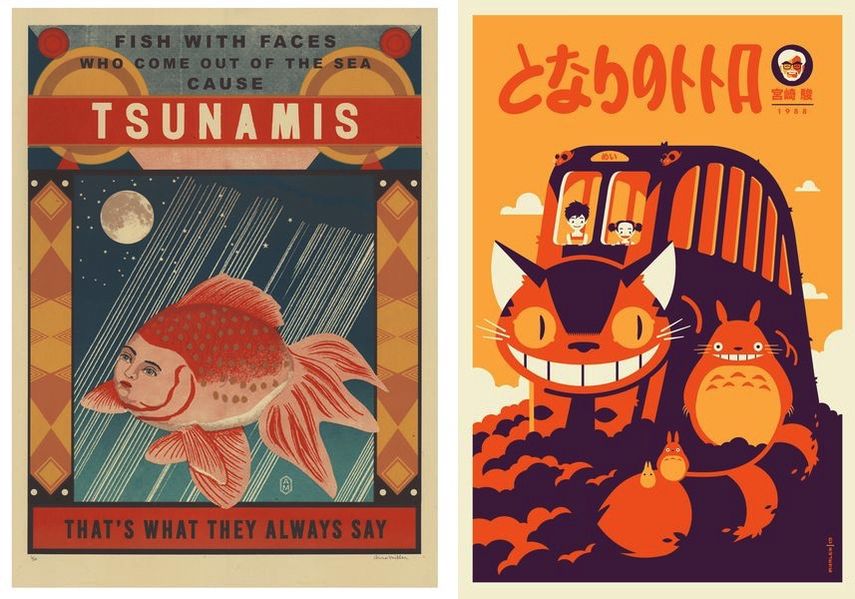 My Neighbor Hayao
The selection of works on display will be diverse, ranging from painting and sculpture to limited edition prints and embroidery. Each artist will bring their own interpretation of beloved characters and themes in Miyazaki's films, reflecting on the legendary director's sense of adventure, a deep reverence for nature and strong female characters.
The exhibition will include over 150 artists from all over the world, including Eric Althin, Zard Apuya, Betsy Bauer, Courtney Brims, Nicole Bruckman, Stanley Chow, Max Dalton, Tom Eglington, Lisa Falzon, Veronica Fish, Greg Gossel, Tim Jordan, Kai'ili Kaulukukui, David Moscati, Jeany Ngo, Cory Taum, Kate Wadsworth, Wooden Wave, Yoshi Yoshitani, Sasha Yosselani and Adam Ziskie, among others.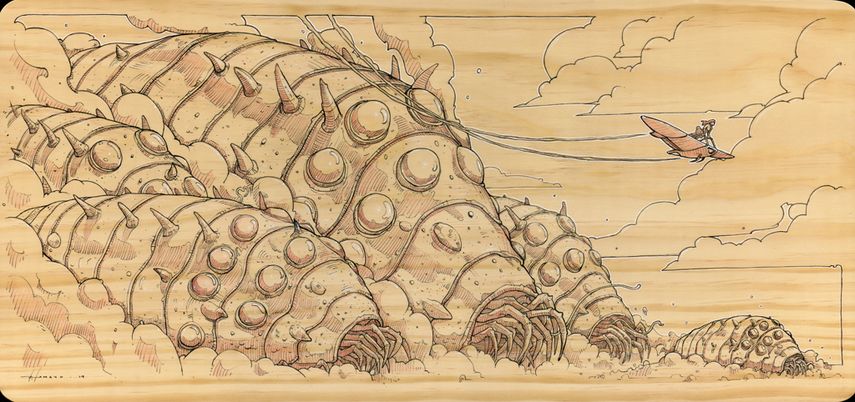 The Work of Hayao Miyazaki
One of Japan's most distinctive filmmakers, Hayao Miyazaki has earned acclaim and recognition for his anime features since his debut in 1979. During a prolific career which spans over five decades, he has created a body of work which is bewitching and bewildering, beautiful and challenging in a variety of ways.
His films frequently touch on environmentalism, feminism, identity, and family with a haunting effect that lingers long after the movie ends. He also touches upon a variety of recurrent themes, such as humanity's relationship with nature and technology, and the difficulty of maintaining a pacifist ethic.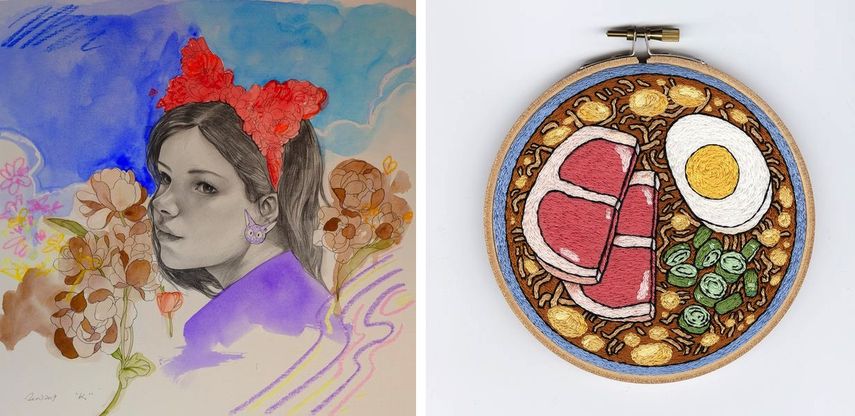 Tribute to Hayao Miyazaki at POW! WOW! Hawai'i
The exhibition My Neighbor Hayao will be on view during POW! WOW! Hawai'i in Honolulu from February 13th until February 17th, 2019. The opening reception will be held on February 13th, from 6 to 9 p.m.
The 9th edition of POW! WOW! Hawai'i will take place from February 8th until February 17th, 2019. Taking place in the area of Kaka'ako, it will bring together artists such as Shepard Fairey, How Nosm, ONEQ, Logan Hicks, and more.
Featured image: Andy Stattmiller - Totoro Nesting Eggs, 2019; Kate Wadsworth - Shipshape; Candace Jean - Chihiro and Haku. All images courtesy of Spoke Art.