"The creation of a single world comes from a huge number of fragments and chaos."
Through a career of over five decades in film directing, producing, screenwriting, animating, and story-creating, Hayao Miyazaki has created numerous worlds from fragments and chaos that is his creative force. What Hayao Miyazaki makes is art in every sense of the word. From the captivating storytelling and amazing characters to intricate worlds, mesmerizing animation and wonderfully served package of visual and emotional ride in everything he creates. It is no wonder his work has generated passionate followers and fans throughout the world, and an art show inspired by some of his most popular and beloved projects was on view at Sketchpad Gallery in San Francisco, and, due to high demand, two more alternate openings have been arranged.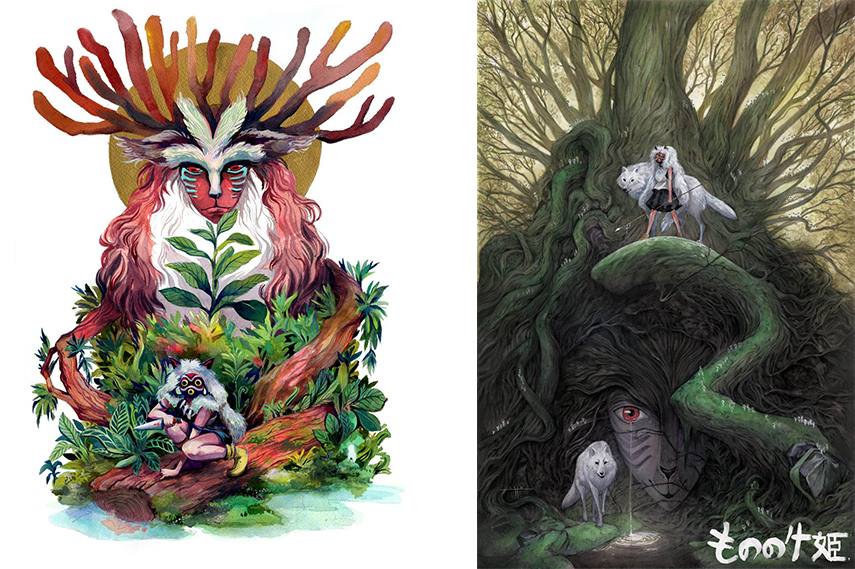 Hayao Miyazaki's Worlds, Art and Work have Generated Fan Bases Worldwide
Even though his animation career started back in 1963, it wasn't until 1997 and the Miramax Films' release of Princess Mononoke that Miyazaki became largely known to the Western public. The movie's success both in Japan and the rest of the world was soon overshadowed by Titanic. However, in 2001, Spirited Away came along and topped Titanic's sales at the Japanese box office and won Picture of the Year at the Japanese Academy Awards, and it even became the first anime film to win an American Academy Award. Miyazaki has often been referred to as the Japanese rival to Disney, but one of his biggest fans is actually John Lasseter who was a Disney animator and director at Pixar. Lasseter would later on use his position and influence to spread awareness of Miyazaki's work among American audiences. But it is the universal message and captivating storytelling that enthralls Miyazaki's audiences around the world and make them lifelong followers of his work, as proven in the unique show in San Francisco.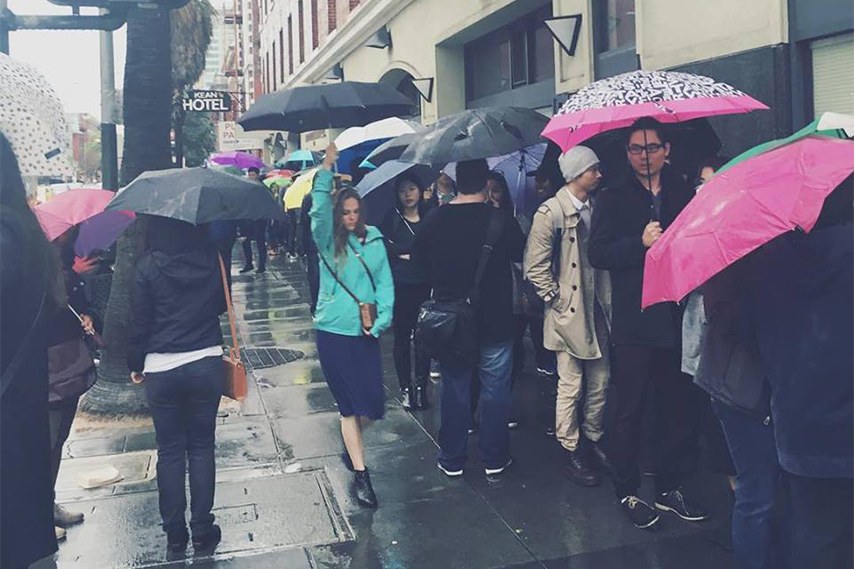 An Outstanding Turnout for the Art Show in San Francisco
Heavy rain and harsh weather were not enough to deter the queues of people gathering in masses to enter the show in Sketchpad Gallery. Two different parts of the event were organized, one designated for the intimate Sketchpad Gallery where a selected handful of Miyazaki-inspired illustrations were on view, and another line formed up for the neighboring gift shop where people could purchase prints. The gallery's co-owner and artist Chris Koehler said he expected around 50 people to go through the gallery during the display, and the amazing turnout came as a complete surprise. The show entitled Miyazaki Spirit is presented by Time Beards and it features both original and limited edition prints, all created as an homage and celebration of the films of Miyazaki and his beloved characters.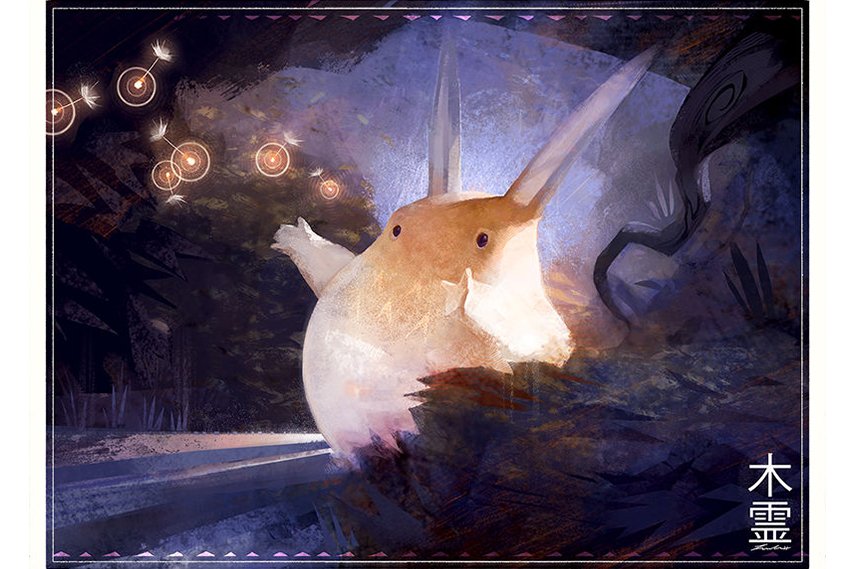 Hayao Miyazaki Spirit at Sketchpad Gallery in San Francisco
The participating artists in this amazing tribute show are Tracie Ching, Luke Harrington, Kevin Wilson, Craig Drake, Nicholas Kole, Malisa Suchanya, Brynn Metheney, Krystal Lauk, Tiffany Terrill, Patrick O'Keefe, Jacob Magraw, YJ Lee, Jeany Ngo and Chris Koehler. After an astonishing turnout in two showings, Miyazaki Spirit display has been added an encore day on 12th of March, 2016, at Sketchpad Gallery in San Francisco. The third show will be open from 1-5 pm, and it's free! So, grab the opportunity if you haven't yet, and check out the amazing artworks created as a tribute to one of the greatest minds in animation – the amazing Hayao Miyazaki.

Editors' Tip: Imitation and Creativity in Japanese Arts: From Kishida Ryusei to Miyazaki Hayao (Asia Perspectives: History, Society, and Culture)
Throughout the history of Japan and its development, a lot has been conributed to accepting the foreign influence and adapting it to make something better. How this is reflected in Japanese art and the work of Hayao Miyazaki can be explored in this book where the idea that Japanese art is produced through rote copy and imitation is an eighteenth-century colonial construct, with roots in Romantic ideals of originality. Offering a much-needed corrective to this critique, Michael Lucken demonstrates the distinct character of Japanese mimesis and its dynamic impact on global culture, showing through several twentieth-century masterpieces the generative and regenerative power of Japanese arts.
All images used for illustrative purposes only