After the first exhibition of Hebru Brantley art at Chicago's Vertical Gallery called Memories of the Minimum Wage, which sold out on its opening night back in 2015, the local artist will now have another opportunity to vow the audience with his pop-infused contemporary works. The second solo show, entitled Eat Crap King, brings to light an exciting relationship between two other legends who marked popular culture as we know it today, through a series of pieces that illustrates their peculiar relationship. Who are these two individuals we know all too well, yet that we'll see in a different kind of setting this time round?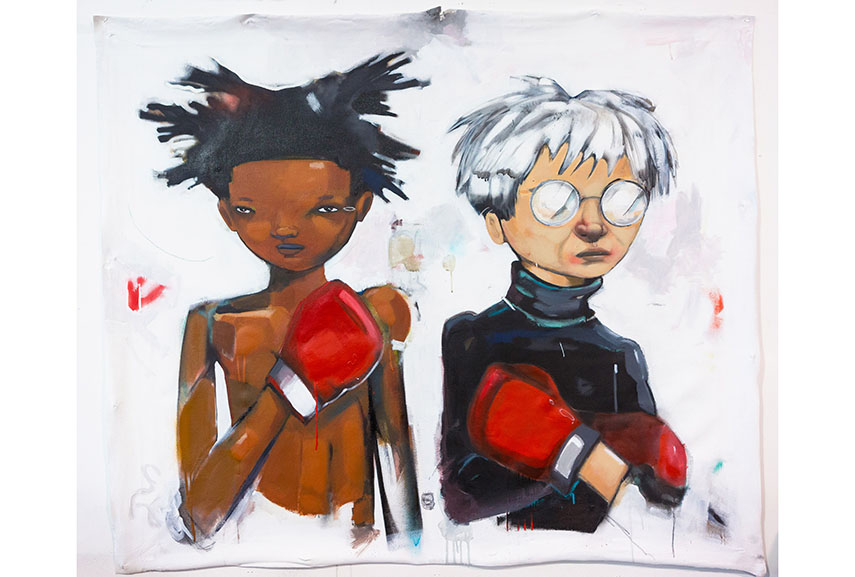 Warhol vs Basquiat
Hebru Brantley is one of the most talented creatives out there, whose work has been inspired by the Japanese anime and the bold aesthetics of street art pioneers like KAWS, Keith Haring and Jean-Michel Basquiat. In fact, it is Basquiat's relationship with Pop master Andy Warhol that inspired his latest show. Working at the same time, the two became some sort of celebrities in their own right, with one becoming a representative of the traditional institutionalized art world status and the other being a rebel within non-conforming means. Their link, however, fosters inquiries of power, race and the true nature of fame within arts, the influence of their artworks - and their premature deaths - on the world around them. Like a true fan of them both, Hebru Brantley sees them with an almost childish pair of eyes, with a look full of admiration and even intimidation.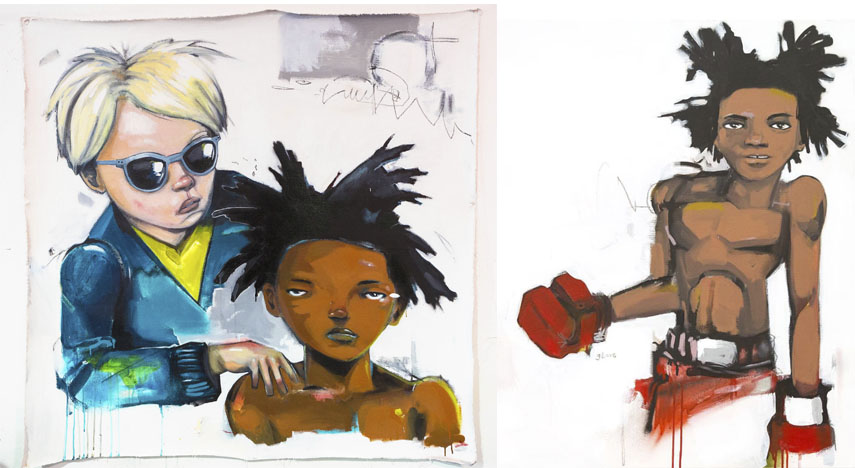 Eat Crap King
Eat Crap King sets out to explore and expose the similarities between Basquiat's and Hebru Brantley's own identity, as well as their modes of operation throughout the world of the arts. The deceased street artist becomes the subject and the muse of Hebru Brantley's non-traditional street pieces and studio works. What we see on display is a probe at the art world's lineage by using familiar, iconic Pop imagery and contemporary artworks' archetypes. The series inspects hierarchy and status, while also reflecting of the author's identity and the merging of the tradition and the non-conforming within his own career. At times, we can also notice his connection to his rich past within the world of advertising as well, which ultimately brought him international recognition and a large portfolio in the fields of design and media illustration.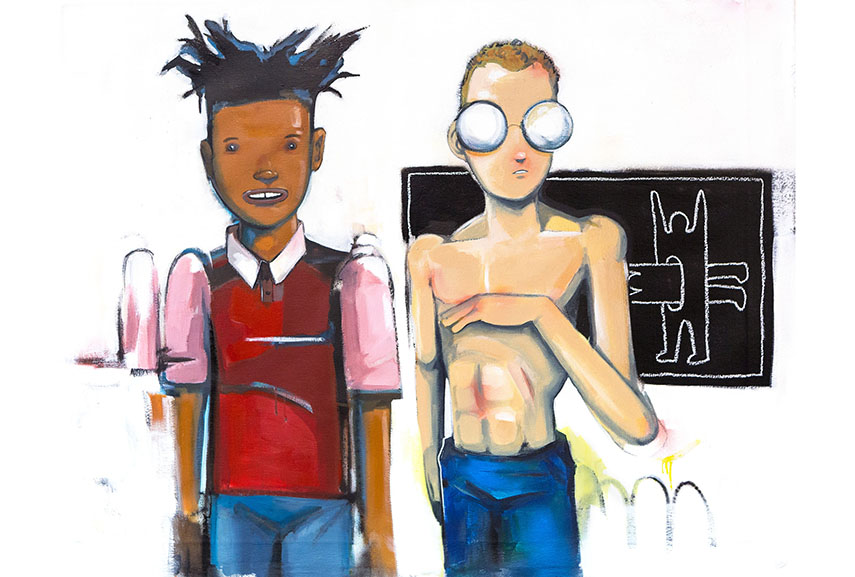 Hebru Brantley Art at Vertical Gallery
Hebru Brantley has developed a unique artistic style which he himself defined as Afro-Futurist. He is the author of many multi-media installations, illustrations and advertising projects for many well-known clients. Eat Crap King, an exhibition of Hebru Brantley art, will be on view at Vertical Gallery in Chicago, USA, from February 4th through 25th, 2017. The opening reception is scheduled for February 4th, from 6pm to 10pm.
Featured images: Hebru Brantley. Courtesy Vertical Gallery.