Have you ever tried to perform a mental experiment and connect two eras, our own present time and some long bygone period? For instance, have you ever tried to imagine Vincent Van Gogh, a famous post-impressionist painter, drinking a glass, or a bottle of Heineken, one of today's leading brands of beer? Well, perhaps you haven't, but it is happening right now: Heineken and Van Gogh Museum from Amsterdam have announced two days ago (August 19) that Heineken has committed to a three year long sponsorship of Van Gogh Museum.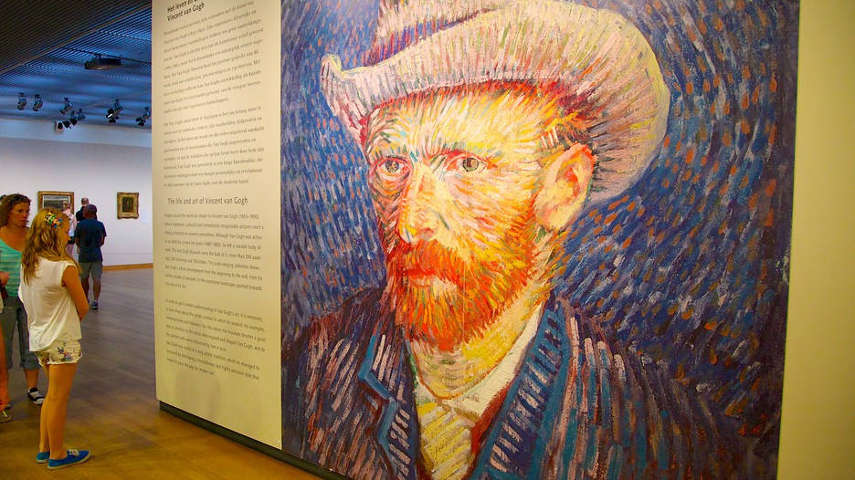 Heineken & Van Gogh Museum in Amsterdam - A Natural Collaboration
As it was stated from Heineken, this won't be a regular "we give you money, you promote our brand" type of sponsorship. No, according to the statement from the world famous beer company, it "will go beyond a mere donation", and Heineken will use its brand Heineken® for specific Van Gogh products and activities in the Van Gogh Museum. It appears to be a somewhat "natural" cooperation and collaboration - both Van Gogh and Heineken are brands of Netherlands, both had created their name way back in 19th century, and both are loved all around the world. Yes, Van Gogh and Heineken are loved for different reasons - one for being poor, tortured soul that shot himself after years of creating some immortal art that is now worth millions of dollars, and another for being relatively cheap and safe way to free yourselves from inhibition and moderately and temporarily change your state of mind - but hey, who are we to give such remarks?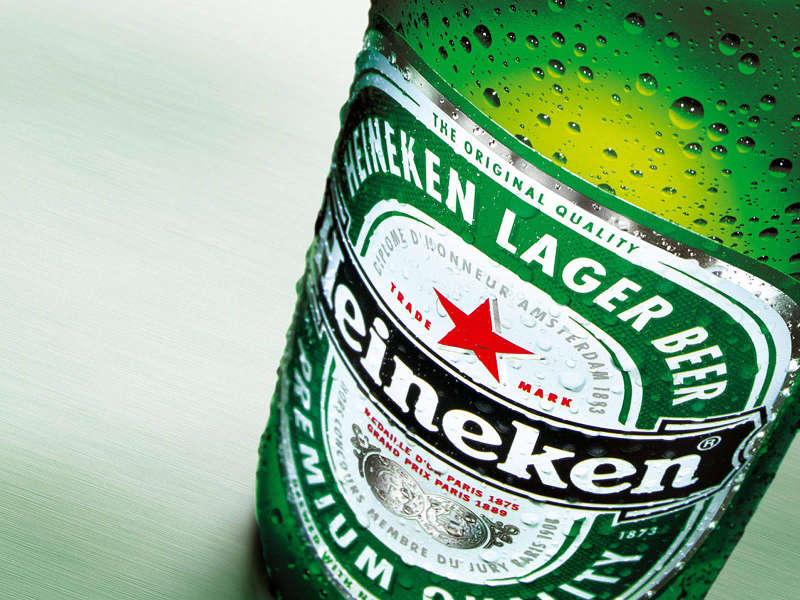 Did Van Gogh Drink Heineken Beer?
The advertising that is promoting newly founded partnership is also interesting: on the left, there is an unfinished painting of "Sunflowers", perhaps Van Gogh's most famous series of paintings; on the right, there is a full glass of Heineken beer, with a caption: "So refreshing, all those shades of yellow". It implies that Vincent Van Gogh had drunk Heineken beer while he was painting some of his most memorable paintings. While it might be a little of farfetched history, it actually really could have happened. Van Gogh shot himself and died after less than two days in 1890. Heineken started producing then-not-so-famous-but-today's-famous beer way back in 1864 - so, in words of "Mythbusters", it is possible, but not plausible.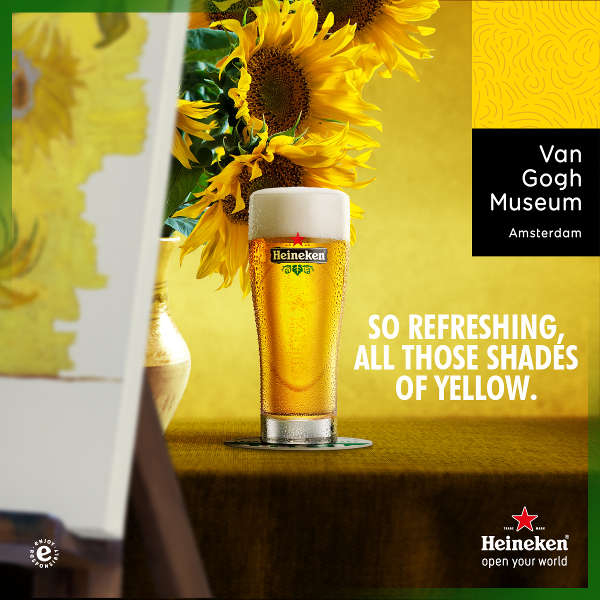 Heineken - The Sponsor of Art
Both Heineken and Van Gogh Museum have expressed their satisfaction with newly closed partnership. Jean-François van Boxmeer, Chairman of the Executive Board and CEO of Heineken, said that Heineken support "the unique cultural heritage of Amsterdam", and that they are "very proud" to associate Heineken with a museum "that has become an international destination in its own right". On the other hand, Axel Ruger, director of the Van Gogh Museum said that this partnership will increase accessibility through museum's new entrance building, and "expand even further the activities for our customers and fans worldwide". It also should be noted that in 2011 Heineken became corporate sponsor of Hermitage Amsterdam, which presents the world heritage of one of the greatest museums - the State Hermitage in St Petersburg, and in 2013 this company has become a sponsor of the Rijksmuseum.
Your opinion is valuable to us! Please join us for a discussion on our Facebook page.
Sign up for My WideWalls for FREE and be up-to-date with contemporary and street art.
Feature image courtesy of Heineken and Van Gogh Museum.