A really unique voice in contemporary art, British artist Helen Bur creates works of thoughtfulness and reflection.
Dividing her practice between the studio and the street, she is best known for her portraiture that shows her remarkable ability to grasp someone's unique trait. Her figures are often seen interacting with their environment suggesting that each is seeking to understand something more about themselves.
Going beyond the depiction of flesh, bone and organs, she invites the viewer to consider the inner lives of her subjects, eventually reflecting their own existence.
Helen Bur at Urvanity Art 2020
Helen Bur is currently in Madrid on the occasion of Urvanity Art 2020, where her latest body of work is presented at La Causa Galeria booth. We caught up with the artist at the fair to chat about her unique and inspiring practice. In an exclusive Widewalls interview, Helen talks about the paintings on display in Madrid, her impressions of the event, why she often paints portraits without actual faces, her ongoing Little People series, some exciting upcoming projects and much more.
Have a listen below!
For more Widewalls podcasts with the world's top artists, art professionals, and enthusiasts, visit our page on SoundCloud!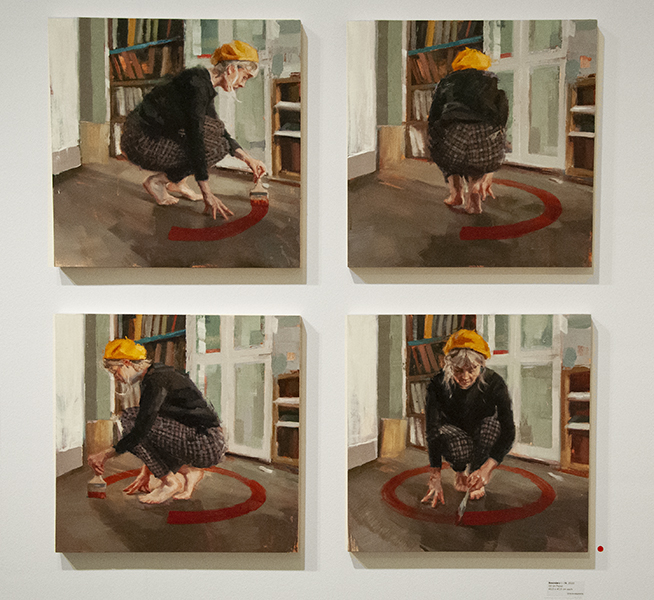 All images by Angie Kordic / Widewalls.