Although Abstract Expressionism is mostly known for its male proponents such as Jackson Pollock and William de Kooning, a few prolific women largely contributed to the proliferation of this art movement as well. One of the most prolific ones among them was unmistakably Helen Frankenthaler who, by focusing on landscape and presenting it abstractly, quickly rose to fame and left quite a legacy for the upcoming generations.
Some of the key examples of those landscapes were made in Provincetown in the period between 1950 to 1969, and they perfectly illustrate Frankenthaler's shift from Abstract Expressionism to a more metaphorical form of abstraction. Currently, these works are displayed at the Parrish Art Museum in an exhibition titled Abstract Climates: Helen Frankenthaler in Provincetown.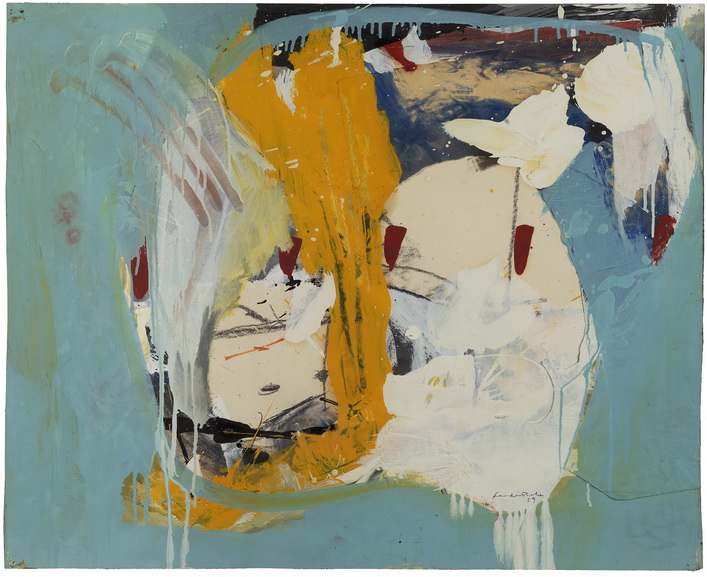 Inspired By Nature
Helen Frankenthaler visited Provincetown for the first time at the age of 21, in the summer of 1950, while studying for a short while with famed art teachers and the predecessor of Abstract Expressionism, Hans Hofmann. The young painter was perplexed with light, the proximity to the sea, and the shifting Provincetown weather – sensations which marked her entire career.
The following two years, Frankenthaler traveled to other seaside locations such as Nova Scotia and East Hampton, where she visited Jackson Pollock's studio and became occupied by new possibilities; Pollock painted on the floor, a rather performative technique, which Frankenthaler embraced and started producing compositions which resembled watercolor.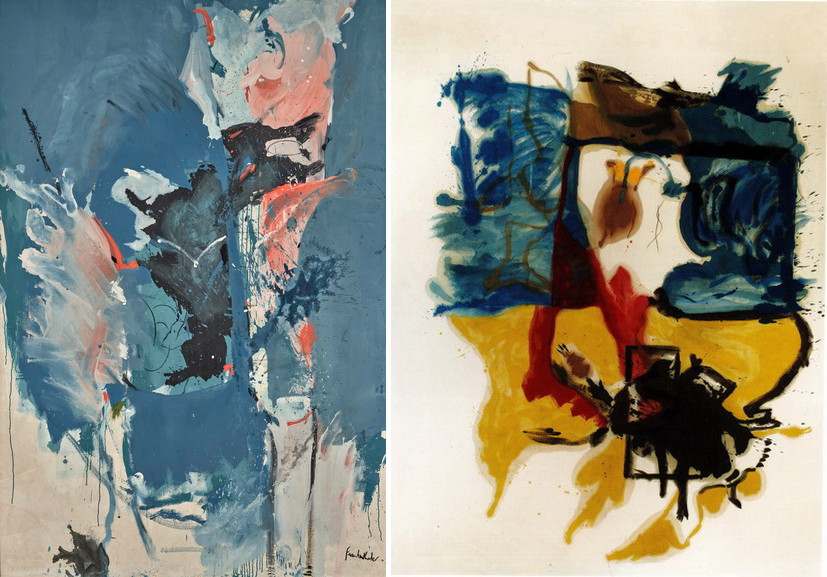 The Works
The exhibition opens with the mentioned early works from the 1950s, however, the spotlight is on large canvases Frankenthaler made in between the late 1950s through 1969 as an effect of the natural sites found by the artist in Provincetown.
From the experimentation with various types of acrylic is apparent in Summerscene: Provincetown (1961), to explorations in scale and process in paintings like Cool Summer (1962) and Low Tide (1963), that period is marked by expressive imagery which suggests the artist's openness for all sorts of compositional experimentation.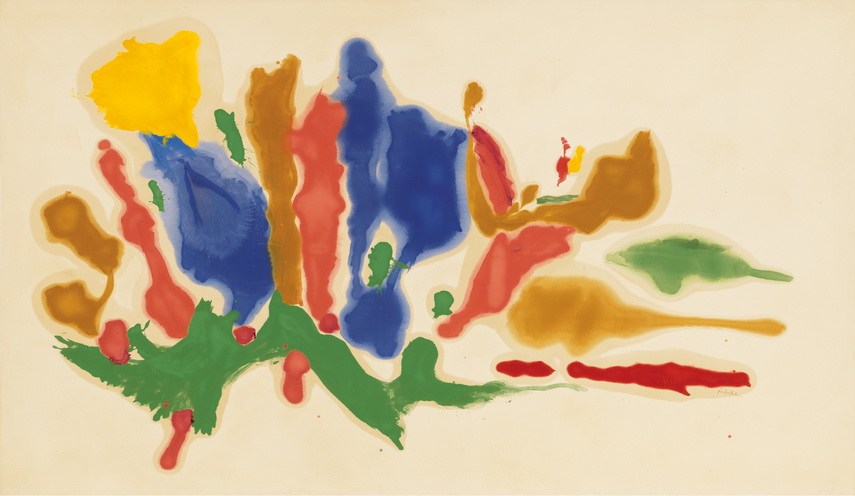 Helen Frankenthaler at Parrish Art Museum
Although Frankenthaler continued to search for different modalities of pictorial language in the following decades, these works show to the full extent her particular focus on the observation of nature saturated with various emotional states.
A fully illustrated catalog accompanies the exhibition with a foreword written by the Director of Provincetown Art Association and Museum, Christine McCarthy, and essays by Lise Motherwell (a stepdaughter of Frankenthaler) and Elizabeth Smith (Executive Director, Helen Frankenthaler Foundation); art historian Daniel Belasco; and Alicia G. Longwell, Ph.D., The Lewis B. and Dorothy Cullman Chief Curator, and Terrie Sultan, Director, Parrish Art Museum.
Abstract Climates: Helen Frankenthaler in Provincetown will be on view at the Parrish Art Museum in Water Mill, NY until 27 October 2019.
Featured image: Helen Frankenthaler during the weeks of Hans Hofmann's class, Provincetown, July 1950. Courtesy Helen Frankenthaler Foundation Archives, New York. All images courtesy The Parrish Art Museum.