Made over the course of sixty years on the streets of New York City, the photographs of Helen Levitt perfectly capture fleeting moments of surpassing lyricism, mystery and quiet drama of this bustling city. Having an eye for the surreal and for ironic details, the photographer immortalized everyday people in images which are dynamic, playful and poetic.
The Albertina will soon host a comprehensive retrospective of this celebrated street photographer. Simply titled Helen Levitt, the exhibition will bring together around 130 of her iconic photos, ranging from her early, surrealism-influenced photographs of chalk drawings to her 1941 photos from Mexico and the clandestinely shot portraits of New York subway passengers that Walker Evans encouraged her to do in 1938.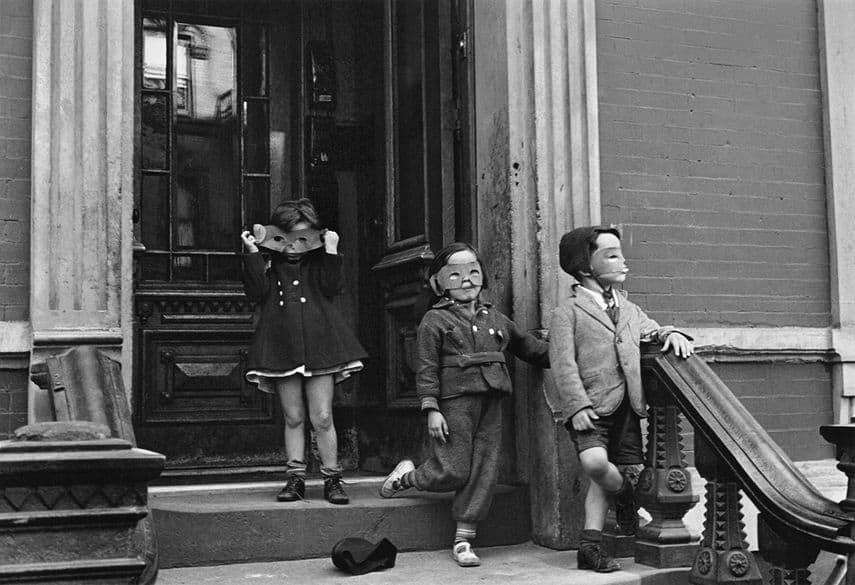 A Passionate Observer
Among the foremost exponents of street photography, Helen Levitt started taking photographs of inhabitants of poorer neighborhoods of New York, such as the Lower East Side, the Bronx, and Harlem, in the 1930s. A passionate observer, she captured the essence of New York street life in dynamic compositions which reflect her poetic vision, humor, and inventiveness.
Having an unsentimental pictorial language, Levitt created wonderfully candid photographs which show her subjects acting out a daily drama on the sidewalks and stoops of New York City's tenements. Inspired by the Surrealists, she sought to explore the uncanny elements inherent to everyday life, creating images which hint at a world beyond that which is being depicted.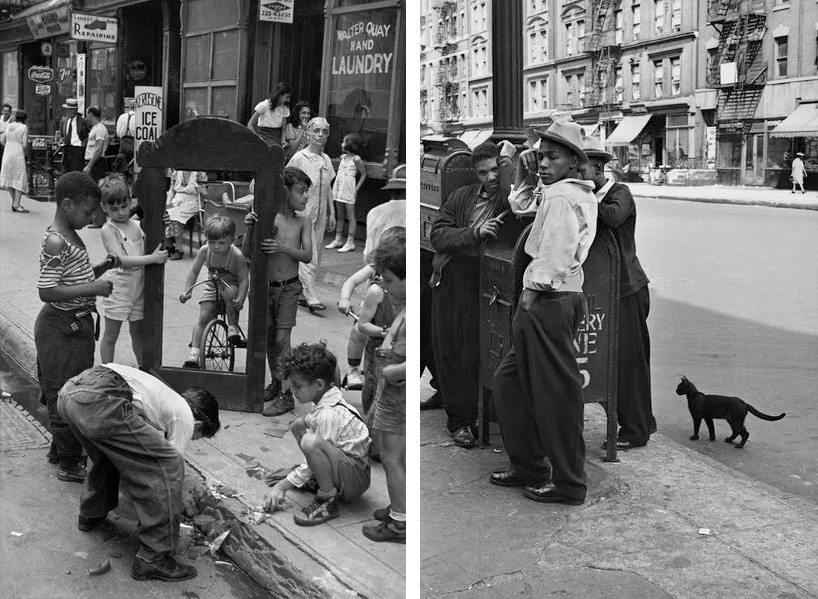 Shooting in Color
Though best known for her black-and-white images, Levitt began working in color as a means of artistic expression in 1959, being among the earliest representatives of New Color Photography. The same year, she received a Guggenheim grant to explore her familiar territory but shifting from black-and-white to color, which was once again renewed in 1960. Unfortunately, a burglar broke into her apartment in the 1970s and stole all her color transparencies and prints.
Despite the unfortunate incident, Levitt continued shooting in color and, in 1974, she became the first color photographer to be given an exhibition by New York's Museum of Modern Art.
Helen Levitt at Albertina
The spontaneity and intimacy of Helen Levitt photographs shaped the genre of Street Photography itself, transforming its conventions with her personal and humanizing approach.
The exhibition Helen Levitt will be on view at Albertina in Vienna from October 12th, 2018 until January 27th, 2019.
The Curator's Tour with Dr. Walter Moser, in German, will be organized on Wednesday, December 12th, from 5:30 p.m.
Featured images: Helen Levitt - New York, 1980. Private Collection; New York; New York. Collection Martin Z. Margulies; New York, 1940. The Albertina Museum, Vienna. Permanent loan of the Austrian Ludwig Foundation for Art and Science; New York, 1940. Collection Martin Z. Margulies; New York, ca. 1940. All images Film Documents LLC © Film Documents LLC / Courtesy Thomas Zander Gallery, Cologne, courtesy of Albertina.