A prolific, widely imitated fashion photographer, Helmut Newton is celebrated for his provocative, erotically charged black-and-white photos that were a mainstay of Vogue and other publications. An artist who successfully incorporated nudes into his fashion photography, Newton was inspired by the concepts of implied sexuality, obvious sensuality and ultra-femininity.
This year, the celebrated photographer would have been 100 years old. The Helmut Newton Foundation in Berlin, which was founded in 2003, is taking this special anniversary as an occasion to celebrate this exceptional photographer and his timeless work with a large public outdoor exhibition in Berlin.
Helmut Newton, An Icon
An iconic fashion photographer, Helmut Newton became renowned for his radical, edgy, and, at times, racy subject matter. Combining fashion, nudity, and beauty in daring compositions, he developed a provocative and controversial aesthetics that made a lasting impact on the world of fashion photography. Drawing on broad references from mythology and art history to references to his youth, his works featured elements that converged in an enigmatic game of power and seduction.
Born in Berlin in 1920 into a Jewish family, Newton was forced to flee his native country in 1938 as World War II was approaching. One of the last buildings he saw as his train was leaving Zoo Station was the military casino on Jebensstrasse - a building that would 65 years later become home to his foundation and archive. Despite the tragic circumstance that forced his family to leave Berlin, the city had always remained close to his heart.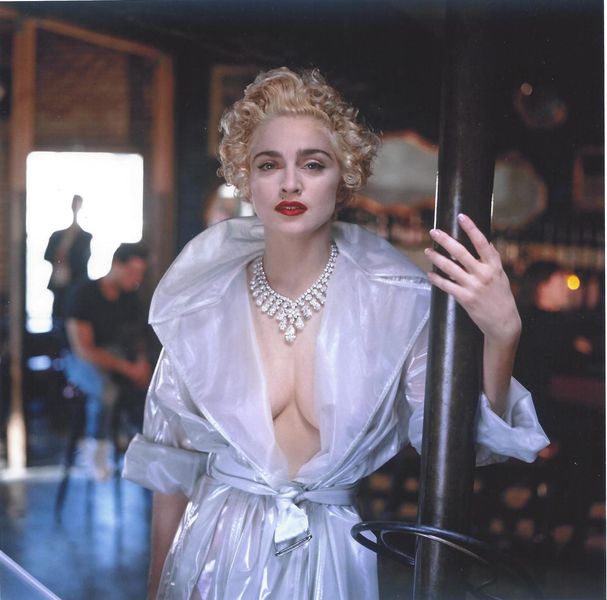 The Public Exhibition in Berlin
Honoring the work of this celebrated photographer and his time in Berlin, the Helmut Newton Foundation is presenting his work on the 85-meter-long wall at Kraftwerk Berlin on Kopenicker Strasse 70 in Kreuzberg. Accessible 24/7, the exhibition brings together 30 images from his prolific oeuvre, accompanied by photographer's quotes, and it is also accompanied by 250 City Light posters throughout the city.
The display will also include a film program screened inside the Furstensaal of the museum, featuring films such as Helmut by June by Julian Benedikt and Helmut Newton - The Bad and the Beautiful by Gero von Boehm.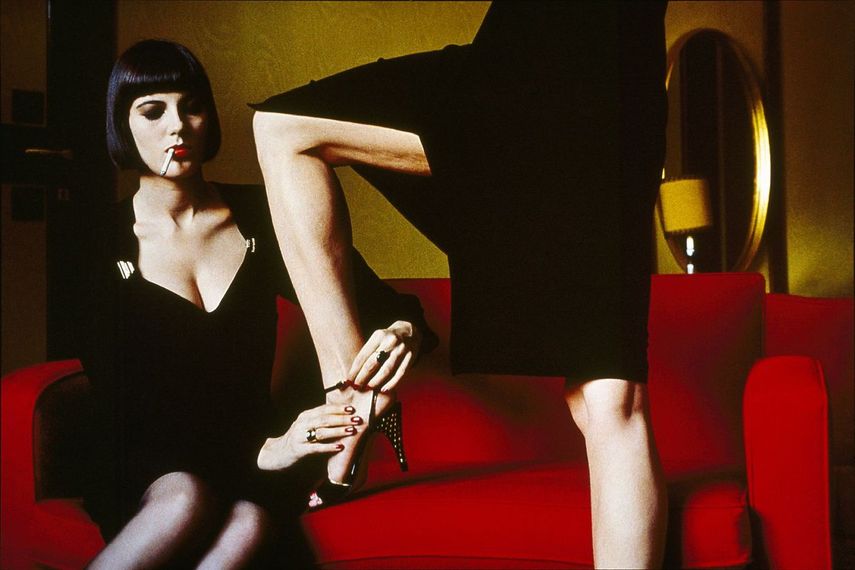 Helmut Newton One Hundred in Berlin
The exhibition Helmut Newton One Hundred will be on view on the wall at Köpenicker Straße 70, Berlin-Mitte until November 8, 2020.
Poster space across the city is generally provided by the outdoors advertiser WALL.
Featured images: Helmut Newton One Hundred, Installation view, Köpenicker Straße 70, Berlin-Mitte. Photos by Max von Gumppenberg.