In order to call up the familiarity of foreign faces from Siberia, Galerie Droste will soon host "Treasures" by Hendrik Beikirch. Working with graffiti since 1989 under the synonym ecb. and known for his large-scale, black and white portraits which cover entire buildings, Hendrik Beikirch remains an artist interested in the power of humanity. In his latest works, he continues to be inspired by traveling, through which he finds his unique Siberian characters with faces deprived of the sleekness of youth long ago. These highly personified examples of life in all of his works become recontextualized by placing the large-scale faces on buildings in countries different from their origin, and also show the power in the interconnection of fine and street art.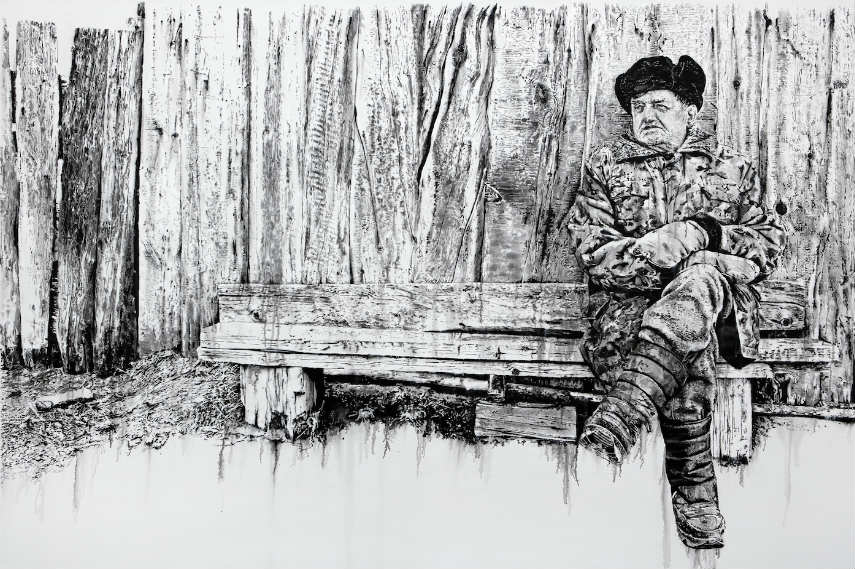 Between the Remote Vastness and Human Warmth of Siberia
In these monochrome paintings, despite the cold and remote landscapes which shaped the wrinkles on their faces, Hendrik Beikirch's subjects still shine with a spark of life and warmth, reminding us of their personal "treasures". He portrays these characters with a high level of intimacy, letting us enter their everyday reality and imagine the unfolding story of their entire life. Different from his former works which only depicted portraits of people, the new series also explores the Soviet sceneries which emphasize the narrative element and also refer to historic epitomes of the Soviet realism. The artist managed to go beyond the mainstream prejudice of the melancholic and distant Russian soul and entered a space of trust in which his characters are free to show their most inner mentality; warm hospitality.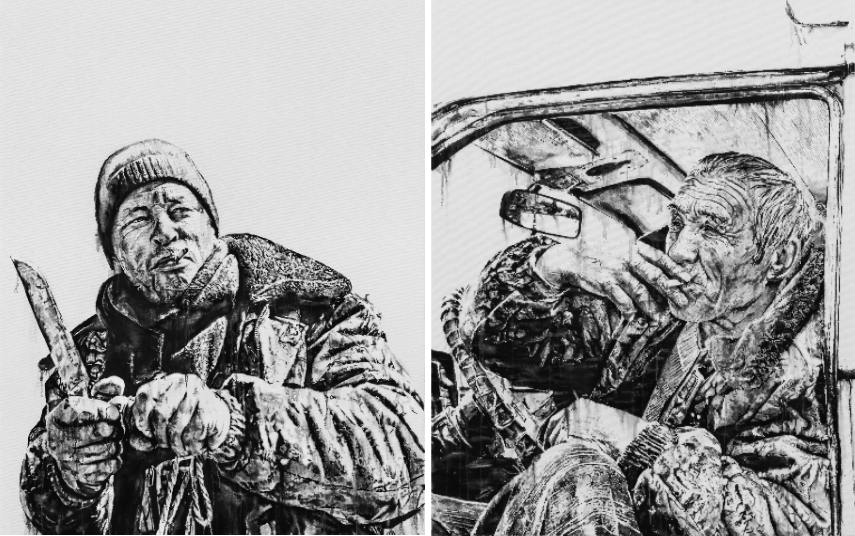 Painting as a Study of Humanity
All of Hendrik Beikirch's projects were inspired by a wish to explore the anthropological richness of our planet and heroize the characters which usually remain hidden from the mainstream audience and media. He does this by painting large-scale works and often integrating painting with urban art, on high buildings all over the world. The power of recontextualization is fully felt trough his portraits covering buildings of cities and countries thousands of kilometers far from their homelands, thus bringing a unifying light of humanity in all communities he visits. The realism of his portraits and a variety of details bring upon the power of a truly narrative effect which helps us recognize similar existential states amongst them all; whether they are suffering or loving, in the end they are all living, at the same time, in different spaces.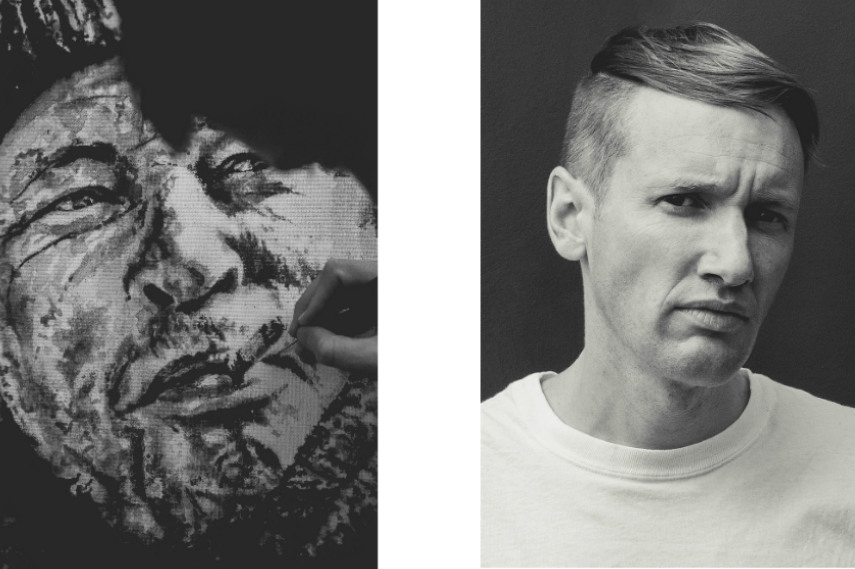 Galerie Droste Hosts Treasures
Overcoming sheer distances, the Treasures exhibition at Galerie Droste in Wuppertal truly offers treasures to the eyes of the viewer, which will be immersed in the intimate life of Siberian characters depicted trough the paintings of Hendrik Beikirch. The opening will be on 18th of March 2017 at 6pm, and the works will remain on view until the 7th of May 2017. Treasuring Siberia not just for it's tourist attractions, but for the actual people inhabiting it, these works show us a unique cultural mixture of Europe and Asia.
Featured images: Hendrik Beikirch - Sasha, Parma (Italy), 2016, Hendrik Beikirch - Studio, 2016, Photo by Nils Mueller, Hendrik Beikirch - Vera, 2016, Mannheim. All Images Courtesy of Galerie Droste.