Quite exciting and interesting months in one of the Zurich finest art spaces – Kolly Gallery. The gallery has been organizing so many great art events and exhibitions, and it's not easy to cover them all. Fortunately, they are not taking place all at the same time, so you have a perfect opportunity to enjoy amazing art at this great space. We recently wrote about great exhibition of Nychos, that took place at Kolly Gallery and that was entitled Translucent Fear (in November); and we also wrote about the exhibition of SupaKitch and Damien Vignaux entitled Endorphin (that was on view until December 6). The Kolly Gallery does not stop however; they are organizing another great show – this time it's Hendrik Beikirch exhibition. The visitors will have an opportunity to see a number of new works by this amazing German artist.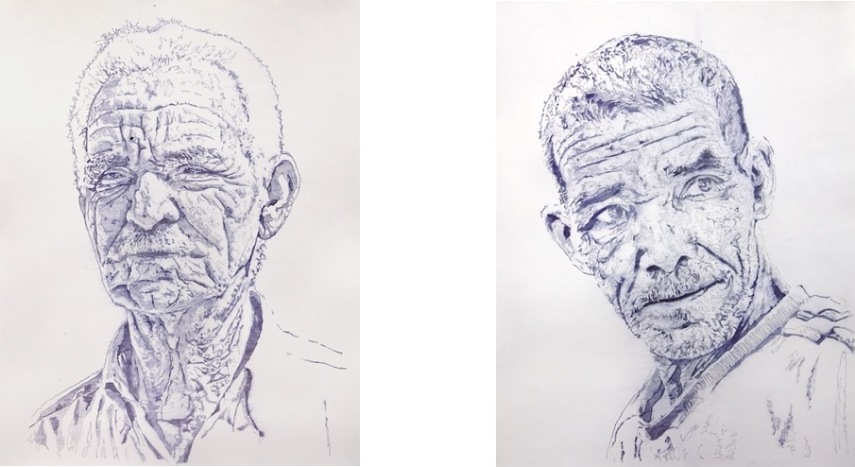 Hendrik Beikirch aka ECB
Hendrik Beikirch is Koblenz-based artist who is best known for his brilliant black and white portraits painted either on canvas or on large buildings. His distinctive monochromatic wall murals and interior works for galleries and museums confront viewers with richly storied subjects that fascinate through their sheer force of personality. At once anonymous, quotidian and enchanting in appearance – each of Beikirch's figures has a story to tell. More than mere subjects, we find in his works genuine characters, made all the more fascinating by their anonymity. Even though dedicated to a meticulous realism, he sometimes likes to distort his portraits by either stretching or compressing them. Moreover, the dripping technique, making single paint drops run down, is a distinctive feature of many of his works. Yet even these alienating effects may not curtail their realist intensity in any sense. Increasingly, his works in public space take on an almost utopian scale turning the painting process into a bold venture. Only in August 2012 he created a 70-meter-long portrait of a fisherman in Busan, South Korea, now being Asia's highest mural.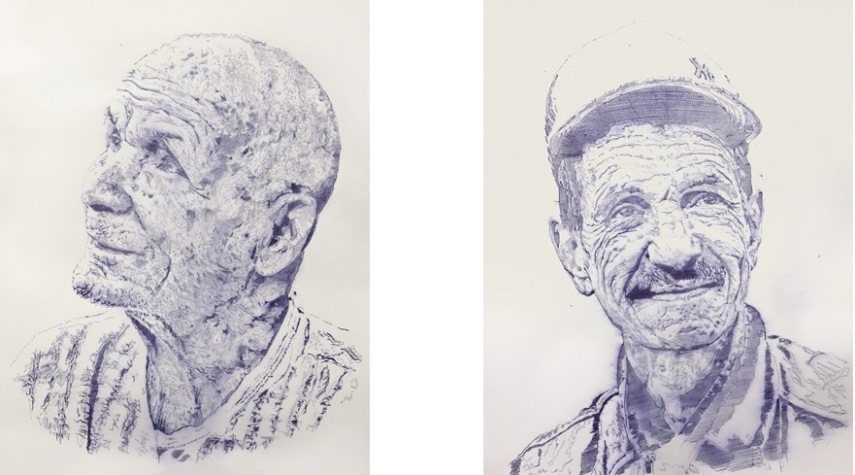 Tracing Morocco – The Drawings
Beikirch's recognizable works depict documentary and fictional portraiture that traverse the personal and the private. Looming large in the post-industrial cityscape, Beikirch's documentary works are studies in humanity. Responding to cultural shifts in the perception of beauty brought about by the ubiquitous presence of digital media, Beikirch rejects the sleek youthfulness that predominates in modern visual culture in favor of an aesthetic vision that couples painterly sensibility with the techniques of photorealism. Photorealism is maybe a perfect word to describe a new body of work by this amazing artist. As exhibition's title suggests, new works by Beikirch are about tracing Morocco and its people and culture. The artist created beautiful portraits of different people – these portraits are so deep and so complex, that a viewer has a feeling like he personally knows the subject the artist portrayed.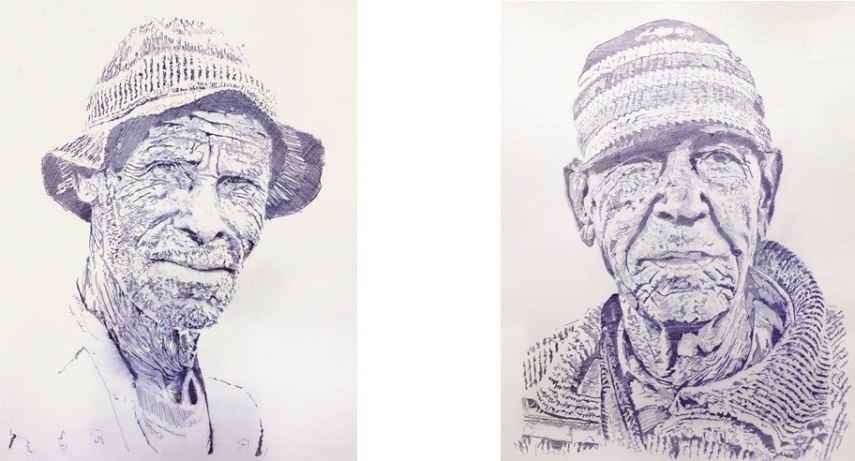 Hendrik Beikirch Exhibition at Kolly Gallery
Julien Kolly, the founder of the Kolly Gallery, discovered Hendrik Beikirch back in 2002, when the artist was completely devoted to graffiti and street art. Beikirch's art evolved a lot, as artist specialized in portraits as well. For over 10 years Julien Kelly has been waiting his turn to expose him – and he finally managed it. Always remember that every show at Kolly Gallery is worth of seeing, and Hendrik Beikirch's exhibition will certainly prove that. So, be sure not to miss this show. The exhibition entitled Tracing Morocco – The Drawings will be on view from December 10, 2015 until January 9, 2016 at Kolly Gallery in Zurich, Switzerland.
Featured Images: Hendrik Beikirch - Fadma Tafza, 2015. Emulsion and spraypaint on concrete, Arce.Italy, 2015; Hendrik Beikirch - Smiaa, 2015. Emulsion and spraypaint on concrete. Toulouse.France, 2015; Hendrik Beikirch - Mohamed Bouhir_2015. Emulsion and spraypaint on metal. Photo Hans Lukasse. All Images courtesy of Kolly Gallery.