The Urban Spree Galerie this October presents Urban Investigations – Redux, new artworks of Berlin-based contemporary artist Hendrik Czakainski. Following show will be the sequel of the previously displayed Urban Investigation project, impressive body of large scale installations, artistic visions of the urban world as well as artist's comment on the harsh living conditions around us and its resulting idiosyncratic aesthetics within the language of abstract art.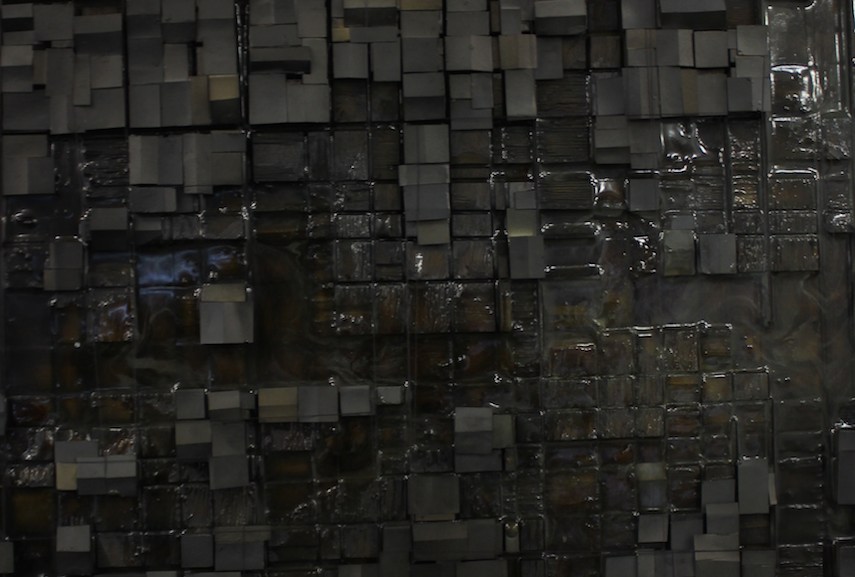 Urban Investigations of Hendrik Czakainski
Projects of Hendrik Czakainski, live on junction of architecture and visual arts. Earlier work in studios of Markus Draper and Wolfgang Flad, as well as current professional engagement at in Architecture at the Beuth Hochschule für Technik in Berlin, defined Czakainski's visual research on urbanism and housing and inspired long-lasting project Urban Investigations. For Czakainski his approach to the spatial poses the investigational character, it is open process of finding the answers and keys to understand urban environment and its relation to humans. In artistic practice, he chooses large-scale tableaux depicting the cityscape visions seen from the bird's eye viewpoint similar to google view, with visible structures and correlations we could not see from the 'human' perspective.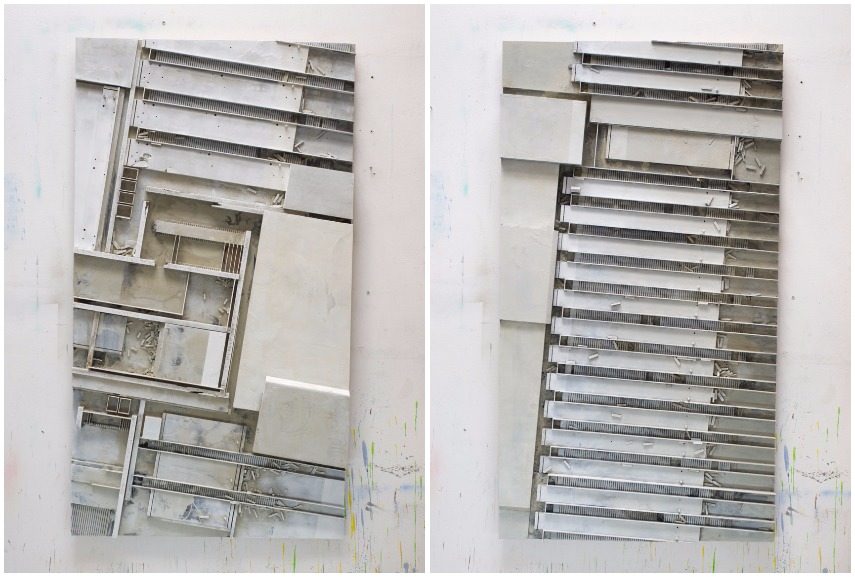 Abstract Language of Globalization
The main themes in the Hendrik Czakainski's body of work are urban transformations under conditions of globalization, industrialization and various demographic movements. During his artistic practice, he found a unique abstract vocabulary to represent or rather recreate a tension between real living conditions and imagined aesthetics of urban dwellings. Inspired by megacities of South Asia and areas seen as on google maps, Czakainski create abstract shapes and forms, resembling urban agglomerations. Even though it seems his mega structures show us all destruction and chaos of the real cities of today, it narrates the intriguing deviation, bearing the inherent logic and spectator is forced to constantly zoom it in and out. Tension between chaos and order in micro and macro plans and visions of urban zones, Czakainski brings closer in his unconventional compositions of shapes, diagonals, parallels as well as alienated materials and colors. This fictional and subjective world of habitats escapes replicating real places but rather function as artistic reenactment of the visions behind the chaos, with the strong relation to the primary source of inspiration – imprint of real places around us.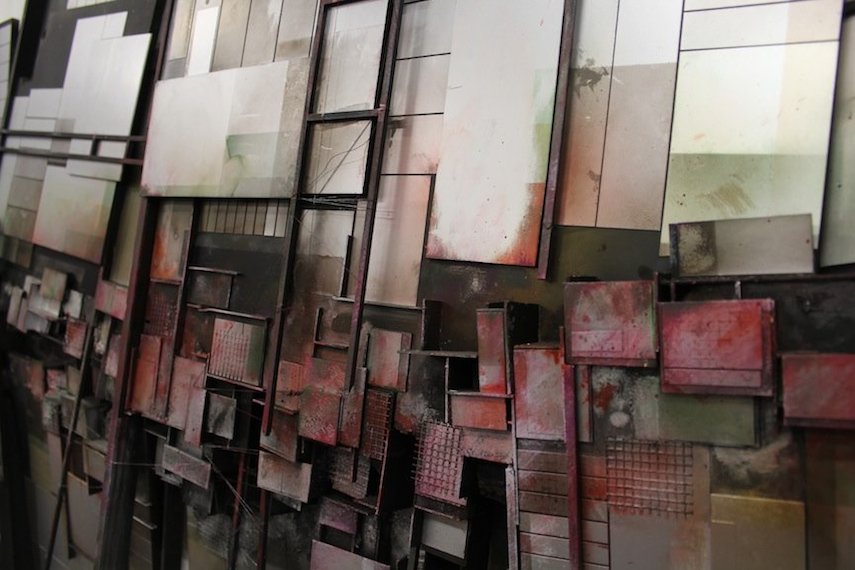 Urban Investigations – Redux, at Urban Spree Galerie 
Urban Spree Gallery, located at postindustrial compound in the heart of Berlin, regularly promotes a grassroots artistic approach, working closely with street & graffiti artists, urban photographers and contemporary artists. After his very successful Urban Investigations solo show in 2015 you can read about in an interview with the artist, Hendrik Czakainski returns to Urban Spree Galerie to continue his visual narrative on urban environments. Urban Investigations – Redux will run from 22nd October until 12th November 2016 at Urban Spree Galerie, Revaler Str. 99 (Warschauer x Revaler), Berlin-Friedrichshain, Tuesdays to Saturdays 12:00 – 18:30. The opening reception takes place on 22nd October, from 18:30.
Featured images: Hendrik Czakainski - 5870; Hendrik Czakainski - 5870, detail; Hendrik Czakainski - 5870, detail