Amorphic shapes in Hendrik Janssen art will be presented in his first solo exhibition at Kalashnikovv Berlin. This Berlin-based artist and educational therapist tries to connect the natural and urban environment and explores their point of interaction. He creates vivid amorphic sculptures and shapes them with foreign colors, lines, and materials. Hendrik's patient and contemplative work ethic can be sensed in all of his pieces which take hours and days to construct, concerned about even the smallest details in order to fully mimic the existence of a natural organism.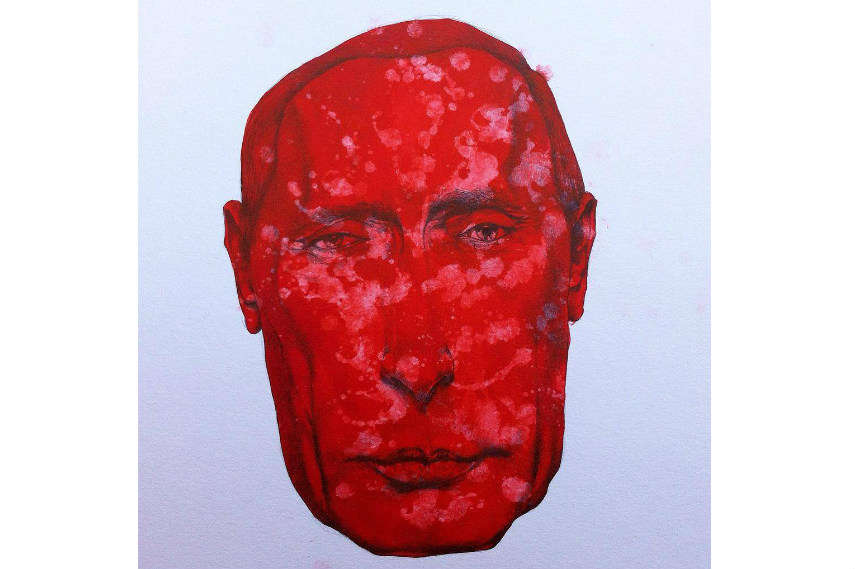 An Interaction of Urban and Organic Forms
Fragments of linoleum and rusty iron sheets become artistic material for Hendrik Janssen who uses the city as a platform for found materials and uses the nature as an eternal source of inspiration for his shapes. Using everything he can find in his direct environment, he transforms it and models it into his imaginative worlds of sculptures or covers it with drawn and painted figurations. In this way, the border between death and life becomes blurry, so does the border between what has passed away and what has gotten a chance for a rebirth through his art.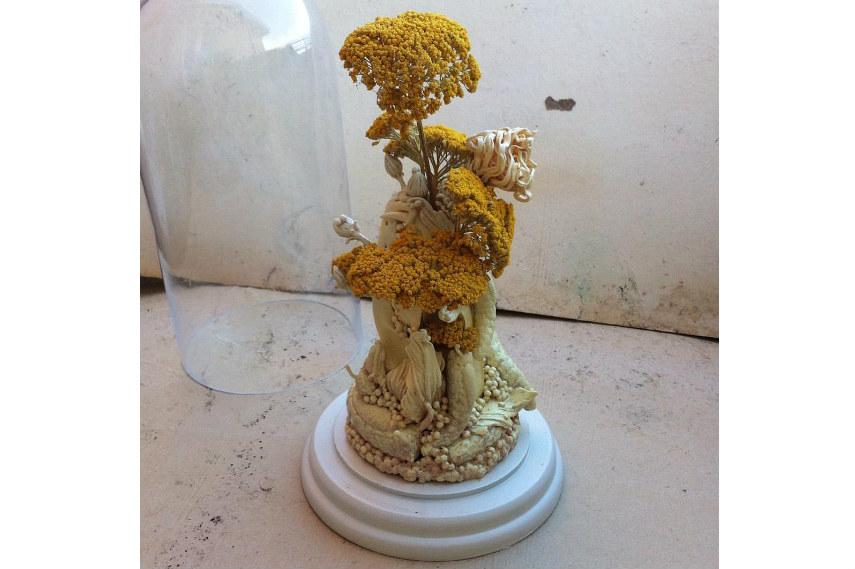 Reexploring Essential Topics
These amorphic sculptures hide essential questions within, questions of our own interaction with the natural world and the possibility for such an interaction in such a non-organic environment we live in. Raising eternal issues like growth, morbidity, and transience, the artist doesn't only approach these transcendental ideas from one side but also makes a connection with the current social and political situation, the sphere of reality. He is at the same time concerned with the sociocultural questions concerning homelessness and the reality of urban outlying districts – specifically Berlin-Marzahn, the place where he lives and works.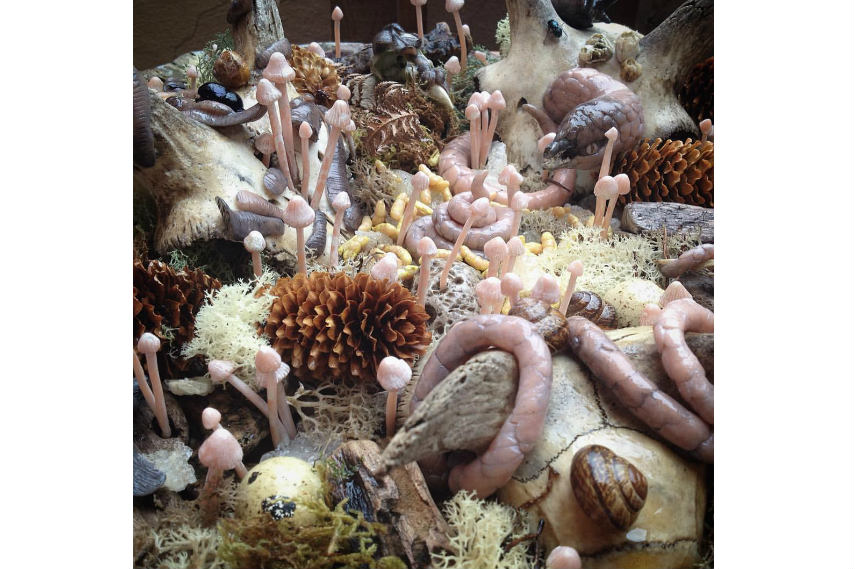 Hendrik Janssen Art at Kalashnikovv
Foreign Textures will feature a selection of works created between 2014 and 2017 by Hendrik Janssen. This first solo exhibition is definitely going to be an inspiring platform for further research into the dialogue created by the organic and urban forms. It will be on view from April 22nd till May 16th at Kalashnikovv gallery in Berlin, curated by Teresa Minn. The opening will be held on Saturday, April 22nd at 18h. Do not miss this contemplative and imaginative world where borders and differences become uniting points for creation!
Featured image: Hendrik Janssen - Untitled. All images courtesy of Kalashnikovv Berlin.