With a stunning variety of narratives and remarkably rich iconography, the Greek mythology has inspired many works of art throughout the history, from music and film to visual arts and literature. Rich in symbolism, these ancient stories are open for a wide range of interpretations. The artist Henri Deparade has chosen antiquity as his subject. His new body of work will be presented at Artfein Gallery in the exhibition titled Ancient Dispositions. Based on the Greek mythology and ancient stories about gods and heroes, Deparade's paintings raise an important question about the human existence: Can we take actions and make choices by ourselves, or is our fate already determined?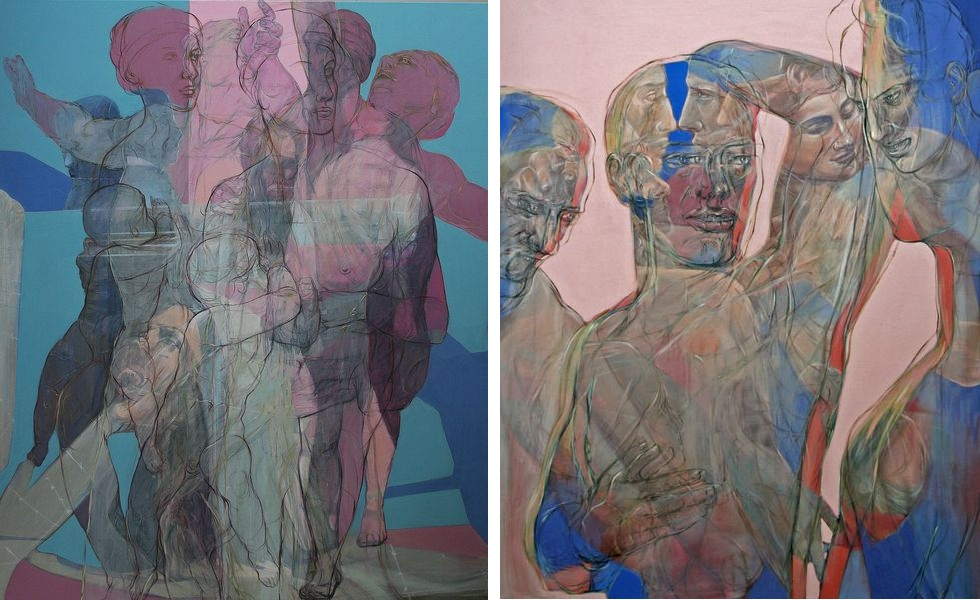 The Antiquity as a Subject
Positioned to break up the gallery space and depict the movement in a non-linear way, Deparade's paintings feature figures that break away from ambiguity. Titled Medea, Narziss  or Agamemnon, works directly refer to Greek mythology but are open to various interpretations so that anyone can immerse themselves into their sensuality and discover their own narrative. Depicted in weightless colours, figures are presented as emotional, ambiguous, and almost transparent. Multilayered on the canvas so that the space and figures penetrate each other, these figures are characterised by interpersonal relationships and inner conflicts and turmoil. Depicting a dualism between figures and their background, compositions are scenic in their form indicating a shift from the sense of reality to the sense of possibility.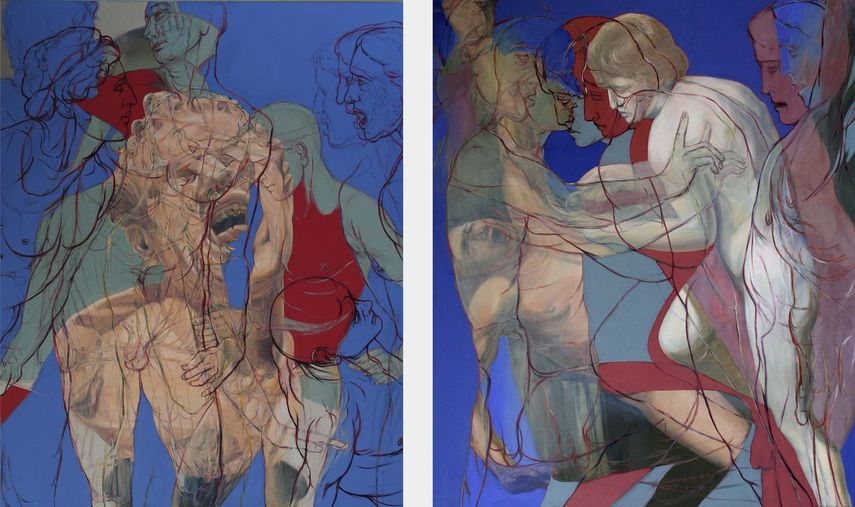 The Practice of Henri Deparade
Throughout his practice, Deparade has explored a variety of themes and unanswered questions. Open to various interpretations, his work starts a dialogue between the artist and the viewer causing an endless flow of information and thought. Figures in his paintings are blended with the background to form a certain unity between man and the space around him and depicted in constant movement. Often presented with several faces, these figures reflect different states of one's subconsciousness. Naming his pieces after Greek mythology, the artist makes parallels between antiquity and our times questioning the individual's freedom of choice. Each of Deparade's paintings invites viewers to lose themselves in it and construct their own meaning.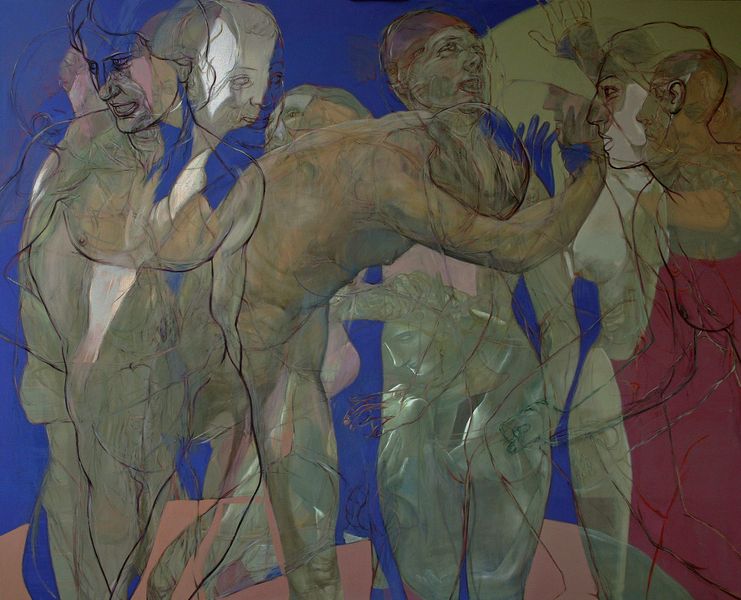 Ancient Dispositions at Artfein Gallery
The Artfein Gallery is an art exhibition space located in Berlin focused on contemporary art. In addition to exhibiting both emerging artists and the established ones, the gallery has its own Artists in Residence program that allows the gallery to expand its attention to new trends and constantly keep track work processes on site. The exhibition Ancient Dispositions will be on view at Artfein Gallery from July 22nd until August 27th. The vernissage will be held on July 22nd, 2016.
Featured image: Henri Deparade - Oedipus, 2015 (detail)