The relationship between art and the myth has been a longstanding one; ever since the early poetry of gods, the acknowledgements of heroes and the spirits of primitive times, artists have been drawn to portraying it all, starting with the paintings and sculptures we know all too well today. This is what we will also encounter in the new Henri Deparade exhibition hosted by Galerie Neuheisel, as the German creative rides the wave of revival of interest in this particular cultural field. How will his artwork manage to translate the mythical tradition of the ancient Greeks into the painting of modern times? Has anything changed for the concepts of hate, devotion and humiliation, struggle and reconcilliation, from then until now? We are about to find out.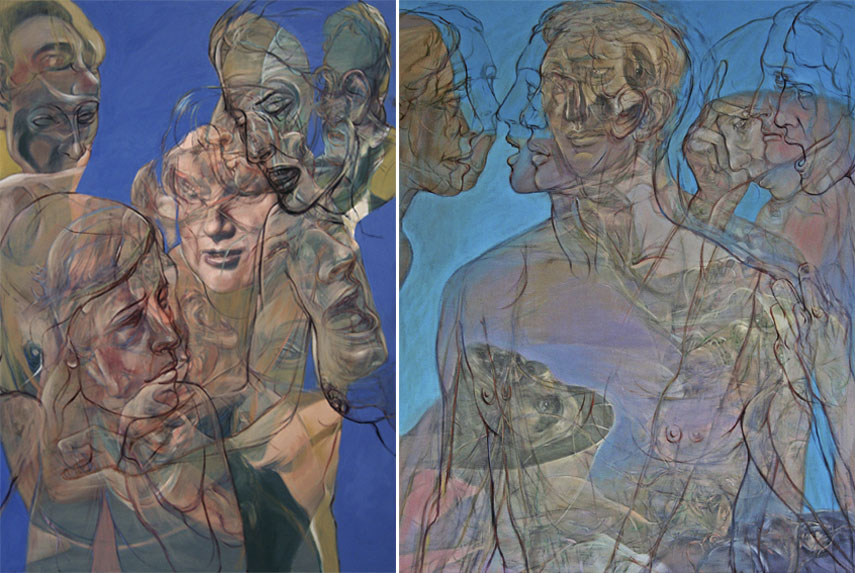 Mythos und Alltag - Myths and Everyday Life
The latest Henri Deparade exhibition is bound to tell us the story of the artist's own fascination with myths such as the Oresteia by Aeschylus or the Argonauts, not missing the legends of Troy and the figure of Oedipus as well. It is not just about dressing them up in contemporary clothes; rather, he creates pictorial situations and conflicts from the ancient world which still concern us, so many years later. He sees those like Medea, Agamemnon, Klytaimestra, and their stories unfinished or at least untold for our times, and reintroduces them in a new light, even though they have been shaped and interpreted by many already. In these works, we sense a sensitivity for their paradigmatic existence and feeling, a call for a new testimony of theirs and our own lives.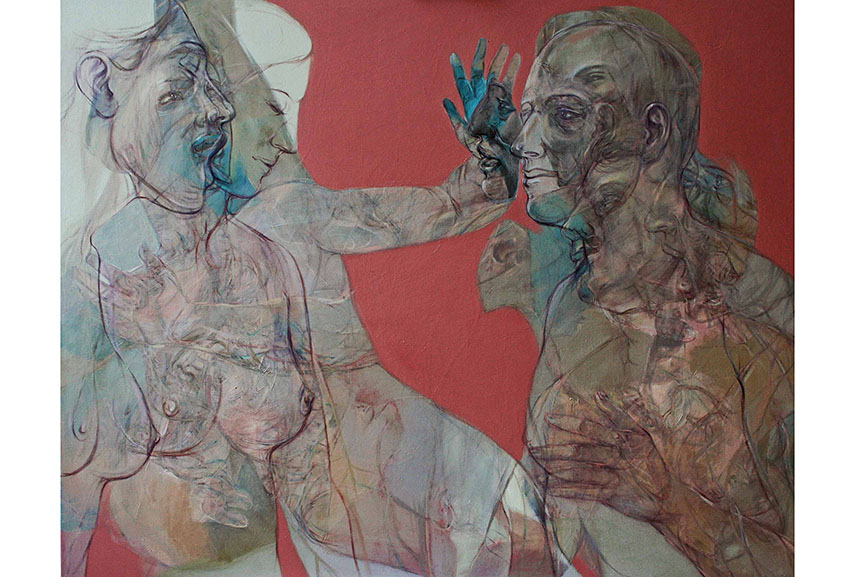 The Past in the Present
An important aspect of the work by Henri Deparade certainly involves color. His mythological scenes are bathed in the hues of blue, red, green, as if each of them corresponds to the stories themselves, and they keep on repeating to confirm their guiding function of the mood, the atmosphere before us. The painter leads us through the traces of his color as well, through the marks where it had been erased, the intersection of his lines and the outline of his classical profiles we're able to recognize. Such gestural style doesn't fail to reveal what the mythological figures are expressing: in fact, it perhaps reveals it even better, as the artist articulates a pre-rational world in his imagery. Henri Deparade's is a peculiar mixture of drawing and painting, a harmony of paint and line, a narrative filled with overlapping figures, crowded rooms, constant and perpetual appearances and reappearances of stories, faces, emotions.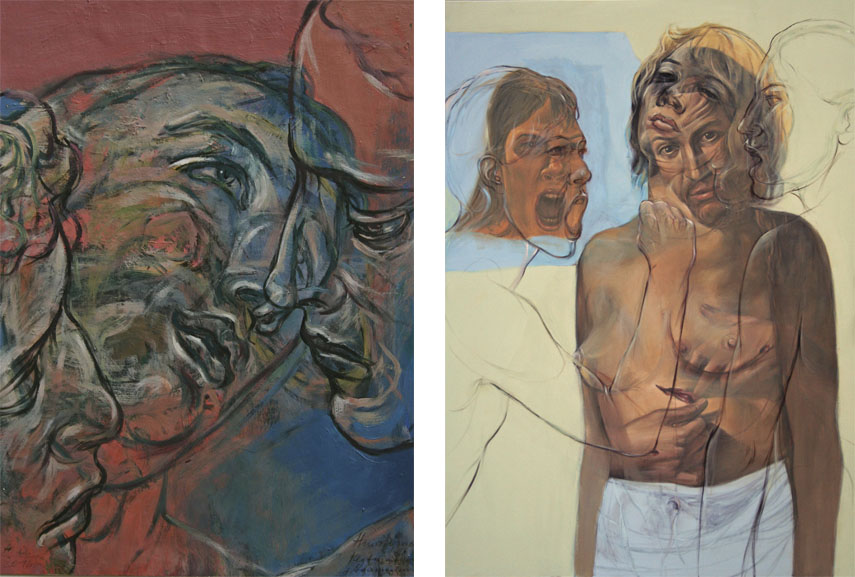 Henri Deparade Exhibition at Galerie Neuheisel
Through these works, we get a unique opportunity to relive the myths of our favorite characters yet again, seen through the eye of one of the most talented figurative painters of our time. We are bound to feel their energy, going strong even today, as it continues to live on in a period so different from it's own. Mythos und Alltag, an exhibition of works by Henri Deparade, will be on view at Galerie Neuheisel in Saarbrücken, Germany, from January 20th through March 3rd, 2017. The opening reception is scheduled for January 20th at 7pm, and the artist will be present.
Featured images: Henri Deparade - Urteil des Paris, 2016. Oil on canvas, 120 x 160 cm. All images courtesy Galerie Neuheisel.