Known for putting a lot of effort into researching the subject of his work, Henrik Olesen is one of the most important Danish contemporary artists, born in 1967. He exposes and questions written history, power relationships, repression and oppression of homosexuality throughout history and current daily life, as well as subjects like legal cases and distribution of capital. Using materials and information from varied fields such as architecture, law, economics, natural science and art history, his witty work has gained him international reputation. Engaging his artistic skill and experience, Henrik Olesen exhibition starts off his artistic year of 2016 by being held at two New York galleries jointly - one being the Reena Spaulings Fine Art Gallery, and the other Galerie Buchholz, with the exhibition's point of entry being the writing of Samuel Delany.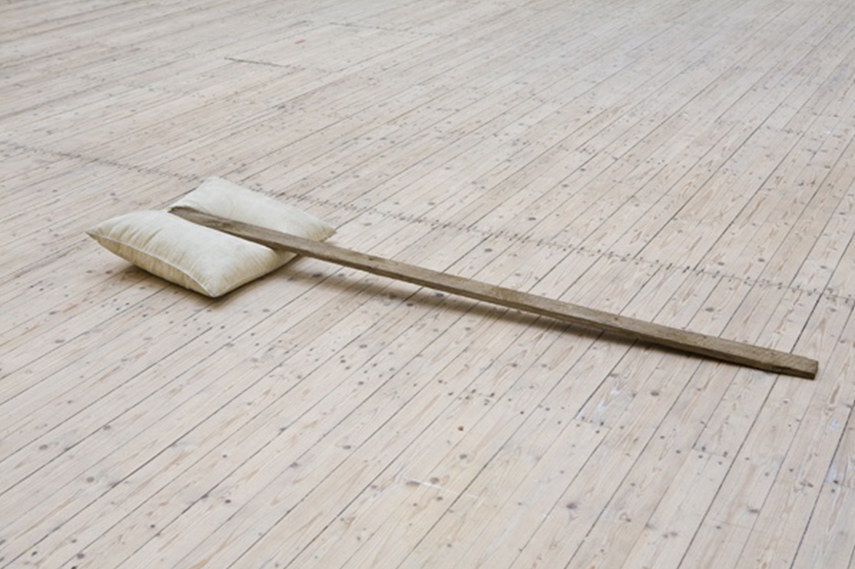 Working With Knowledge
The artistic career of Henrik Olesen is filled with diversity in form of his expression. Whether using sculptures, posters, fliers, text, collages, found-object sculptures or architectural interventions, he never fails to spark a thought within the viewers mind. His projects are always based on an in-depth research, and they often bring about subjects widely known within the public domain, yet largely excluded from public discussion. The narrative in his work often touches upon the persistent criminalization of homosexuality, presenting it through works like the portrait of the British mathematician Alan Turing who was persecuted for his sexual orientation despite his professional achievements and patriotic contributions. He also cataloged artworks depicting varying degrees of homo-sociability, and included dug up forgotten tales of punished hemophilia in his artwork. Some of his recent solo exhibitions include: the Museum Ludwig/Wolfgang-Hahn-Price, Cologne (2012), MoMA - Projects 94, New York (2011), Museum für Gegenwartskunst, Basel (2011), Malmö Konsthall, Malmö (2010), among others.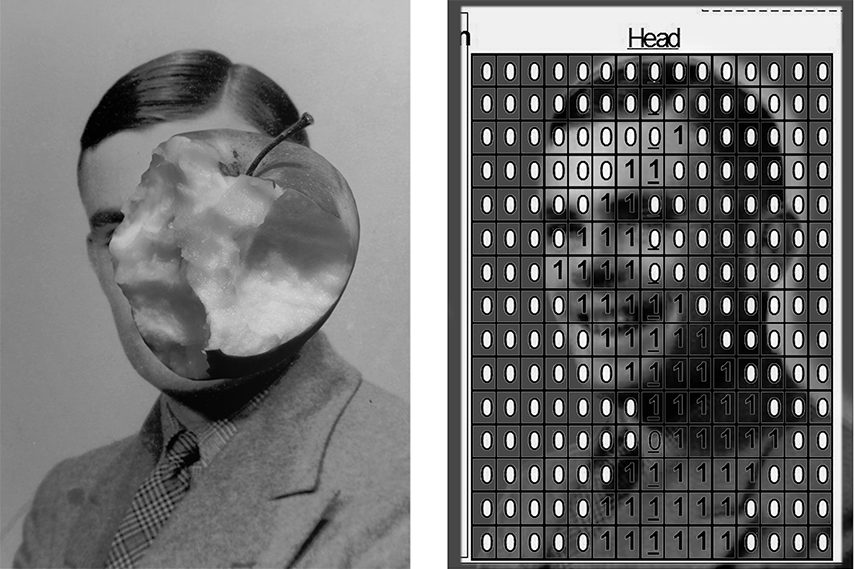 Mirroring New York
Presenting his newest body of work, the Henrik Olesen exhibition at Galerie Buchholz makes its entry with the writing of Samuel Delany, particularly his groundbreaking science fiction novel Dhalgren from 1975. As you may or may not know, Dhalgren portrays Bellona within its rich pages, a fictional city in the American Midwest cut off from the rest of the world by some unknown catastrophe. In his text describing the forthcoming exhibition, author Mark von Schlegell compares the fictional city to New York, both in the time of the story's appearance and its present, saying: "How that city of possible nomads, Bellona, was the exact opposite of 1970s Manhattan, mirror-wise, and how now I had thought of introducing it into an entirely more different sort of different New York." With Olesen's interest in analysis and subject investigation, the works created by using collage, acrylic and oil on masonite boards are certain to rouse an interest in any viewer.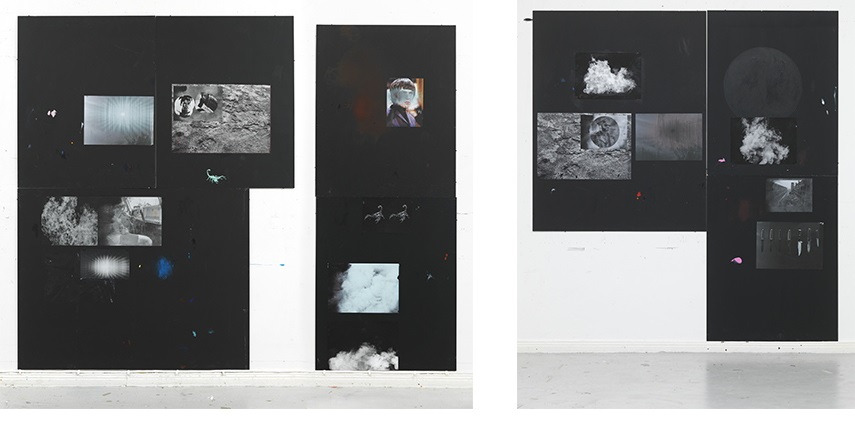 Henrik Olesen Exhibition at Galerie Buchholz New York
Bringing to the forefront subjects that are avoided as a topic within public discussions, Henrik Olesen cleverly creates artwork that is more than just appealing to the eye - it's a food for thought. Starting off the year of 2016, Olesen presents joint exhibitions held in New York both introducing a set of novelties, with the ones at Reena Spaulings Fine Art Gallery being in the form of site specific works, and those in the exhibition at Galerie Buchholz being the After Dhalgren '75 wall pieces. The exhibition at Galerie Buchholz in New York opens on January 24th, and lasts until March 5th, 2016.
Featured image: Henrik Olesen - Untitled, 2015. Image courtesy of Galerie Buchholz. All images used for illustrative purposes only.