"Go out and shoot what you love. This is the advice that Henry Horenstein got from his college professor and prominent photographer Harry Callahan in the late 1960s when, as a would-be historian, he set out to explore the marvels of photography. As someone who wanted to study, capture and preserve a landscape and society that would soon disappear for good, he did just that. From his wandering around Massachusetts, Tennessee and Connecticut came Histories: Tales from the 70s, a series of photographs that now bear testimony to a time behind us and represent a valuable legacy to the future. A selection of these rare vintage prints from Henry Horenstein's collection will soon be on view at New York's ClampArt.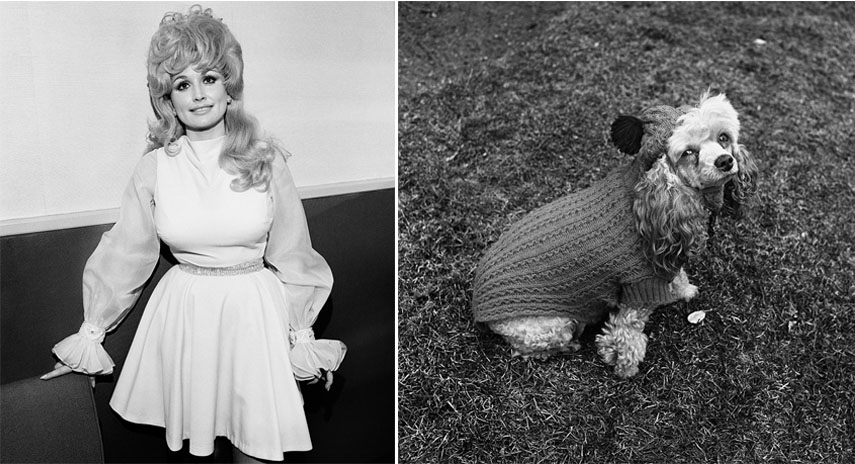 Capturing the Changing Culture
A tireless photographer and educator, Henry Horenstein has an eye for the things and the people around him. During the time of broad social and political changes in the US during the 1970s and beyond, he documented the change in the air, aiming to provide a vivid portrait of regular folk that were a crucial part of the culture. The photographer and his camera were regulars at local horse races, burlesque shows and country music gigs, all of which were meticulously captured on film and placed within separate monographs that Henry Horenstein published over the years. Apart from taking pictures of the outside, he also spent time within the circle of his family, immortalising the moments that he shared with its members.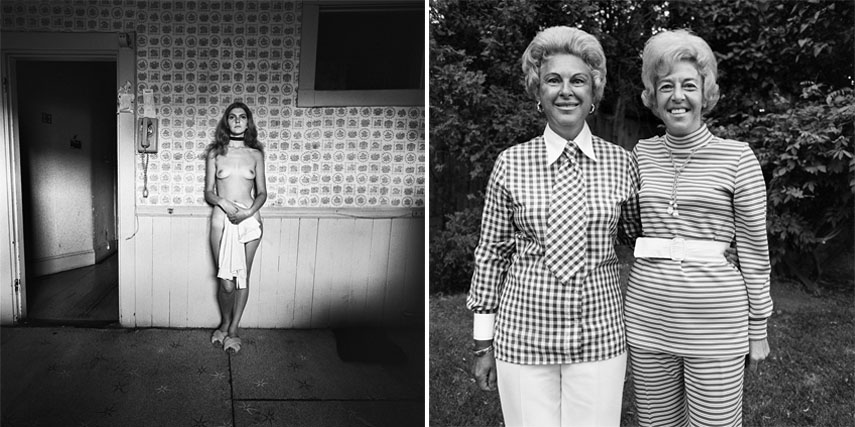 Histories: Tales from the 70s
For his latest venture, Henry Horenstein put together a series of photographs to be published as yet another of his monographs. After a Kickstarted campaign, the book is now published by Honky Tonk Editions and it includes a foreword by Tom Rankin, director of the Center for Documentary Studies at Duke University. The exhibition at ClampArt aims to further emphasize the power of this simple, mundane snapshots that take us straight back to the time of big hair, plaid pants, vintage cars and jukeboxes. A number of these vintage prints has never been seen before publicly, and they also represent some of Henry Horenstein's favourite images. Whether they depict a typical 70s home, a race driver, or a casual celebrity, these photographs demonstrate the ways we can still relate to our past and what that past means to us today.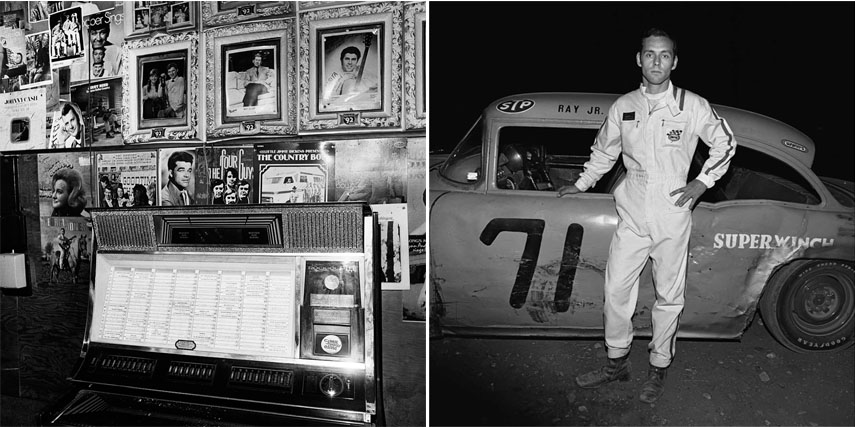 Henry Horenstein Exhibition at ClampArt New York
When he is not taking pictures, Henry Horenstein teaches at his former college, Rhode Island School of Design, where he studied with aforementioned Harry Callahan, but also other influential photographers like Aaron Siskind and Minor White. The artist is also dedicated to the production of short documentary films, for example the 2014 His Spoke which was screened across the States. The Henry Horenstein | Histories: Tales from the 70s exhibition will open on April 9th at ClampArt in New York City, USA, and will stay on view through May 21st, 2016. The closing party and book signing are scheduled for May 21st, from 6m to 8pm.

 Editors' Tip: Honky Tonk: Portraits of Country Music
Henry Horenstein is a fan of country music and there was never doubt about that. Just take a look at all the photographs of performers and fellow fans he's been taking during the 1970s. As a prominent photographer, he has been granted access to both the high-glamour backstage of the Grand Ole Opry in its heyday of the 1970s and the rough-and-tumble dive bars that carry on the tradition today. Horenstein's 120 black-and-white photographs from 1972 through 2011 capture the irrepressible spirit of an American institution as it has evolved over the years. Familiar stars including Dolly Parton, Jerry Lee Lewis, Ralph Stanley, and Tammy Wynette are seen here alongside the familiar venues and enthusiastic fans that sustained them.
Featured image: Henry Horenstein - Boxing at the Harvard Club, Boston, MA, 1976. Vintage gelatin silver print, 10 x 8 in sheet, 6.5 x 9.75 in image. All images courtesy of ClampArt New York.